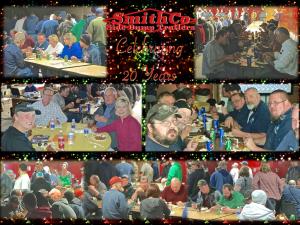 In December 2014, SmithCo marked its 20-year anniversary.
Founded in 1994 by Greg Smith, SmithCo has become the leading side-dump manufacturer, producing more side-dump trailers and models than any other company.
Its success is credited to the company's passion for unequalled quality, customer design solutions, and industry leading customer service and support.
SmithCo employees enjoyed lunch and a meaningful presentation, given by owner
Greg Smith, reviewing all of the memorable moments over the last 20 years.
---
Image: SmithCo celebrates 20 years of business. Photo: courtesy of SmithCo.