Manitou is internationally recognized as the inventor of the rough terrain forklift and a manufacturer of a comprehensive range of materials-handling and lifting equipment. From our headquarters in France, we operate 500 service and parts centres in more than 100 countries.
Manitou machines set the standards in terms of quality, versatility, economical operations, ease of use and cab comfort, and have proven ideal in large mining operations worldwide. We offer the following products:
Telescopic handlers
Access platforms
Rough-terrain forklifts
Warehousing equipment
Truck-mounted forklifts
Tractor loader backhoes (TLBs)
Ferrari container handlers
GEHL skid-steer loaders
Used equipment
Rough terrain material-handling machines
Manitou offers a solution for all rough terrain material-handling problems. Our telescopic units are multi-purpose with a range of quick-hitch attachments, including forks, buckets, muck grabs, tyre handlers, personal cages and jibs/winches.
Trackless mining equipment
Manitou offers a range of trackless mining equipment that adheres to a set of technical and non-functional requirements specific to the needs of the local mining industry. Manitou's equipment complies with the provisions of the Mine Health and Safety Act (Act 29 of 1996), as well as those covered under the Minerals Act (Act 50 of 1991).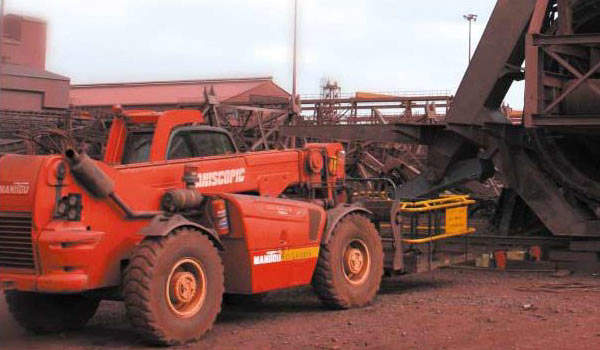 Manitou offers a wide range of materials-handling and lifting equipment. <br/><br/><br/><br/><br/><br/>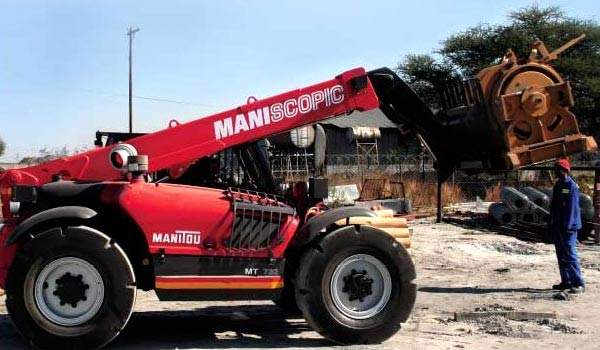 Maniscopic forklifts from Manitou are economic, versatile and offer excellent ground clearance, steering and drive options, and flexibility.<br/><br/><br/><br/><br/><br/>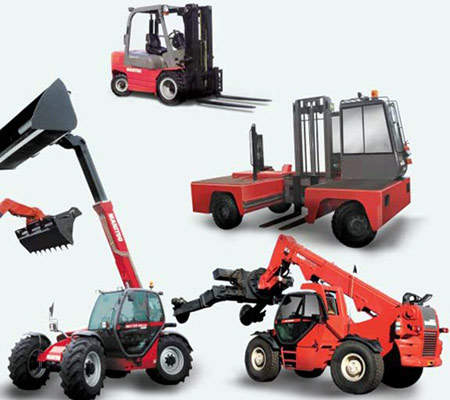 With various available attachments, Manitou's forklifts can perform a range of gripping, scooping, lifting, pulling, scraping, cleaning and loading tasks.<br/><br/><br/><br/><br/><br/>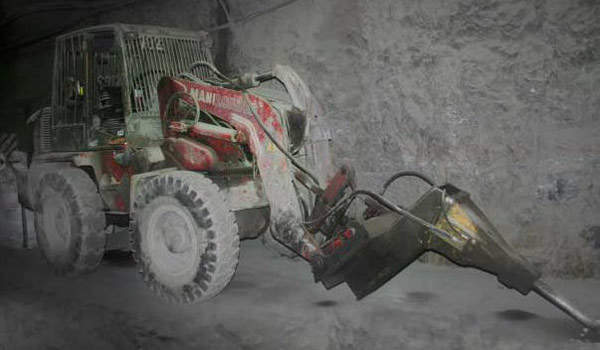 In conjunction with JIC Mining, Manitou provides Mantis roof bolter and drill rigs.<br/><br/><br/><br/><br/><br/>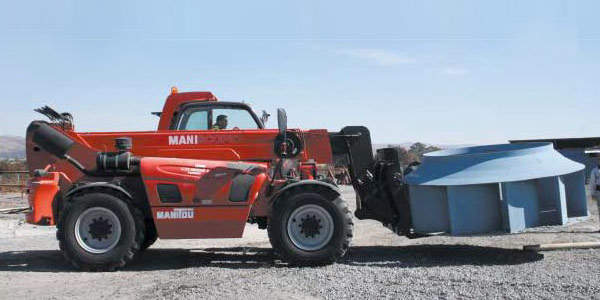 With Manitou's forklift trucks, users can perform rough terrain loading, lifting, moving and handling tasks.
We also offer mining risk assessments to identify the possible hazards associated with operating and maintaining our equipment. Full literature is supplied with every unit and we pride ourselves on environmental standards, and delivering less than 15mm/s of vibration on operators and less than 85dB of noise in the operator's cab.
Industrial forklifts
Maniscopic forklifts are among the most economical and versatile means of moving mining supplies and material. Maniscopic machines offer excellent ground clearance, many steering and drive options, and unmatched flexibility. The forklift can tow up to 30t trailers and can even tag along its own fuel supply.
Using a variety of standard, quick-change attachments, one Maniscopic can be used to perform a variety of tasks. Standard attachments from Manitou can grip, scoop, lift, pull, scrape, clean and load practically anything on a mine. What's more, due to the innovative, quick-change design of our machines, we are able to accommodate custom-made attachments when you need them.
Roof bolter and drill rigs
Mantis roof bolter and drill rigs from Manitou are locally designed in conjunction with JIC Mining. Offering high manoeuvrability with two-wheel, four-wheel and crab steering, these Maniscopic-based mining machines are very compact in relation to conventional drill rigs, can be fitted with a single or double-drill rig and offer significant savings in fuel consumption and maintenance costs.
Tractor loader backhoes
The Manihoe TLB can lift 2.5t loads to a height of 5m using a unique telescopic arm, and incorporates a front bucket for traditional TLB functions. With a mass of 8t, this machine offers high stability during tasks such as digging.
As the backhoe is sideshift-mounted, it delivers greater versatility and enhanced visibility. The Manihoe incorporates a locally manufactured monitoring system in its instrumentation panel, which means it can be operated by even novice operators. In addition, the machine offers four-wheel drive and three steering modes, including crab steering, and is able to operate in the toughest of mining operations.
Masted forklift trucks
Manitou's ME electric series of masted forklift trucks range from three-wheel 48V units to four-wheel 80V trucks. The diesel range brings you unrivalled Isuzu engine performance, while the LP gas unit is powered by a Nissan engine.
Manitou masted forklift trucks are ideal for rough terrain loading, lifting, moving and handling tasks of up to 7t on the articulated version. Whether you are loading roof-support materials or ore, moving crates, or positioning heavy objects, this compact workhorse is as effective outside as it is indoors.
Swing-loading machines
Maniloader, the unique swing-loading machine from Manitou, offers a compact, cost-effective means to speeding up everyday mining functions. This includes manoeuvring around stock in the tight confines of large storerooms to cleaning/repairing parts located above high ground.
Parts and service support
Manitou provides a 24-hour support service, which is available seven days a week, 365 days a year. For every new machine purchased, we will train two licensed operators on-site at no extra cost.
Our rapid response team ensures the quickest possible response throughout Africa. All parts that are not held locally are flown in immediately. Manitou holds an extensive range and volume of parts in stock locally to ensure the shortest possible turnaround times.