Geobox are specialists in in-vehicle video systems for driver and asset monitoring and safety. Our systems give you the tools to manage your fleet usage; monitor and prevent vehicle-related incidents, and to improve safety and compliance on your mine site.
We have a suite of camera solutions to fit all fleet sizes, ranging from basic tamperproof dashcams through to sophisticated multi-camera digital video recorders (DVRs) – wireless streaming systems with integrated driver fatigue monitoring. Our products are currently in use on some of Australia's biggest mine sites.
Vehicle monitoring for the mining industry
Geobox also provide a comprehensive range of vehicle and asset GPS tracking solutions, known as in-vehicle monitoring systems (IVMS). Our vehicle tracking devices for mining fleets incorporate the latest 4G and satellite communications to help monitor your fleet and driver usage, fuel rebates, driver behaviour, driving hours, contractor compliance and lone worker safety.
Based in Western Australia, Geobox has an established reputation for being a leader in cost-effective and reliable in-vehicle technology solutions to the mining sector. We pride ourselves on our ability to be agile and responsive when it comes to customer care.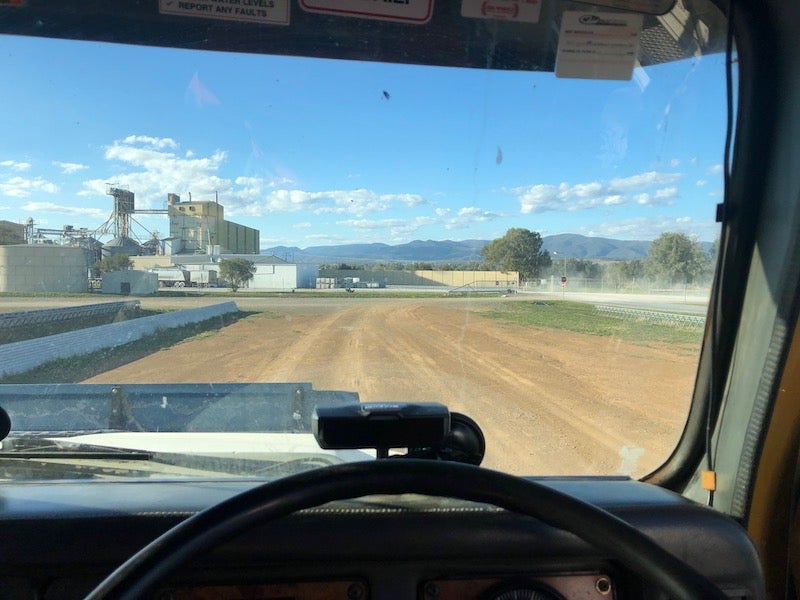 A Geobox DFM-HV fatigue monitor installed in-vehicle.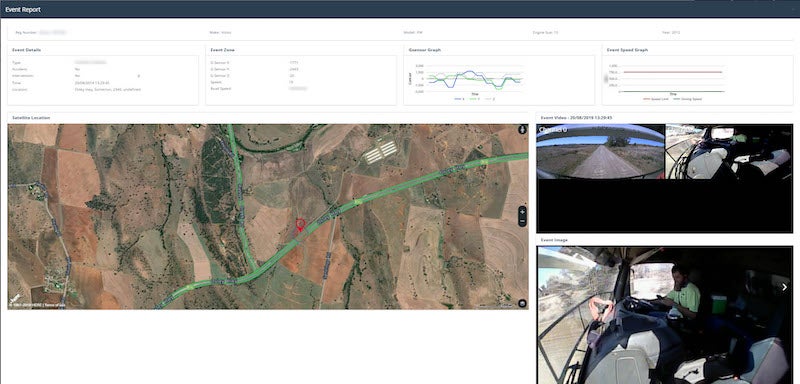 Geobox offers video monitoring capabilities.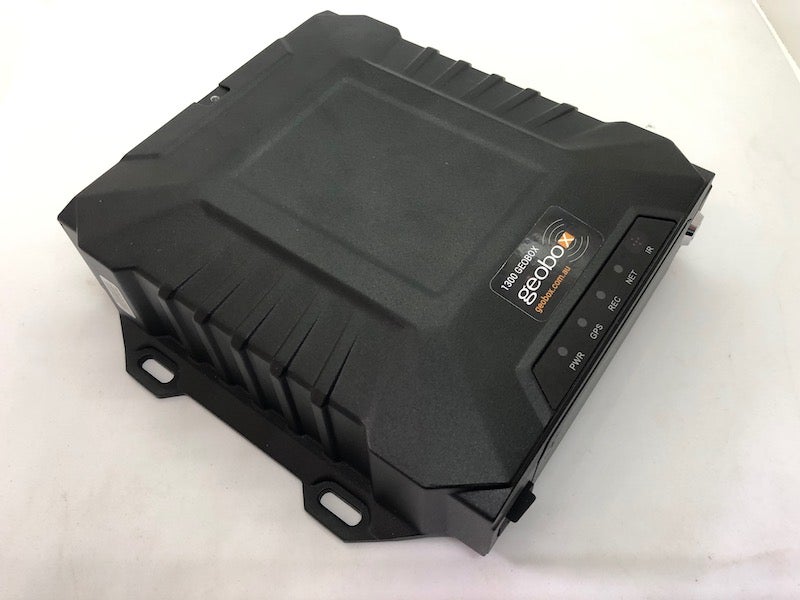 Geobox is a leading supplier of mobile DVRs.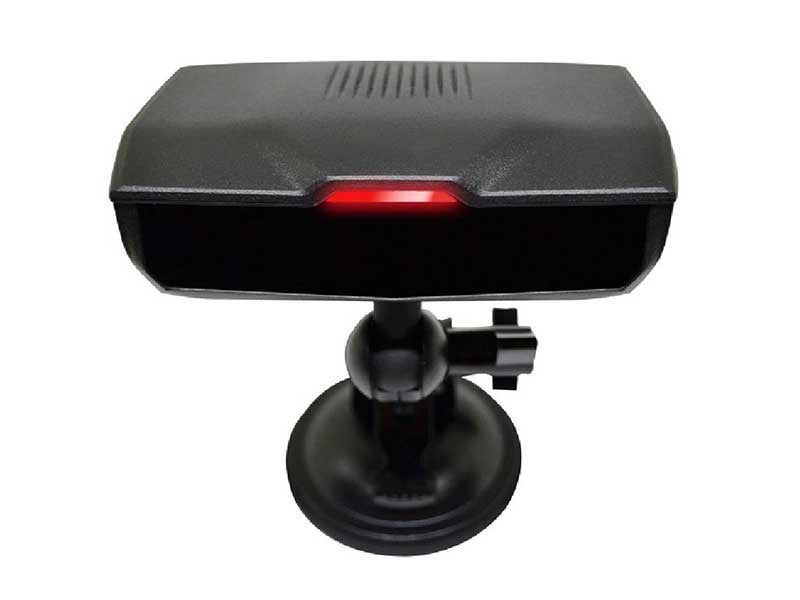 We offer driver fatigue monitoring systems for both light and heavy vehicles.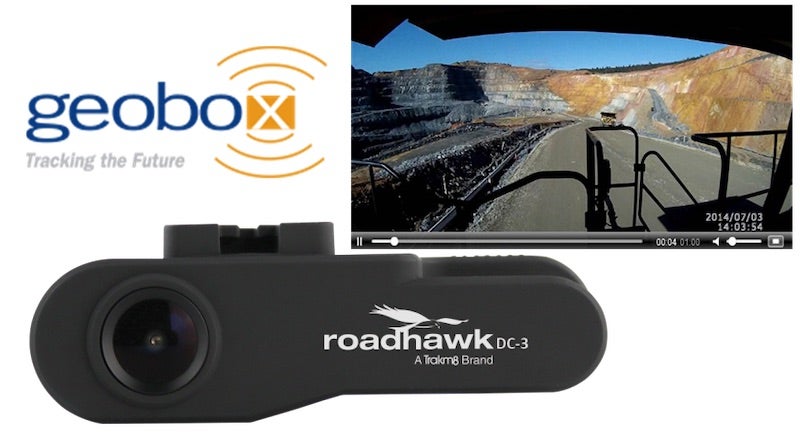 We are a distributor of Roadhawk dashcams, which develop durable front-facing and driver-facing in-vehicle cameras.
All our systems are cost-effective, tamper-proof and low maintenance. Our products are available direct or through our network of authorised resellers supplying the mining sector.
Dashcams for in-vehicle monitoring
We are distributors for Roadhawk / Trakm8 and Visiontrack, market leaders in lockable, tamper-proof, forward-facing and driver-facing in-vehicle cameras.
These cameras are a cost-effective solution for video recording of fleet operations and enhance safety by helping establish the root causes and precursors of incidents.
Each camera continuously records up to 100 hours of high-definition video and audio (optional) on a loop, unobtrusively acting as a smart witness. There are options to add secondary cameras and network communications, GPS and IVMS accessories.
Multi-camera DVR systems
For applications requiring multiple cameras, long record times and flexible network communications, Geobox offers several mobile DVR solutions.
DVRs offer the flexibility to choose cameras appropriate to every vehicle and view required, both internally and externally mounted with varying degrees of ruggedness. They offer the ability to record up to eight channels of looped high-definition video for up to three months locally, plus the option of IP network communications via M12 connection to your existing in-cab communications hub or through 4G or Wi-Fi back to your on-site or Cloud-hosted VMS server.
DVR systems also provide a deeper level of monitoring and investigation capability. They can become part of your live operations, for example allowing you to see the condition of roads and initiate clean-up operations and prevent costly tyre punctures. DVR systems can be configured to utilise your existing LTE or WiFi network backbone or as a standalone recording device.
Fleet GPS tracking (IVMS) and video telematics
Geobox offers a comprehensive suite of 3G, 4G and Iridium GPS tracking IVMS devices and driver tablets designed for Australian conditions, all connected to the Cloud and accessible via our Web and Mobile Apps.
These provide live GPS tracking of your fleet, plus trip histories, local speed, driver behaviour, driving hours compliance, rollover detection, lone worker safety and duress alerts and CANBUS engine monitoring, fuel usage and fuel tax credits, with the option of integrated video from dashcams or DVRs.
Driver fatigue monitoring solutions
We offer two types of cost-effective driver fatigue monitor, one designed for light vehicles, the other for heavy vehicles.
These devices use infrared video and AI to detect and follow driver eye activity and to trigger various warning states. They can be connected to seat vibration accessories and trigger inputs to dashcams / GPS telematics equipment. A typical configuration suppresses alarms below 7km/h and triggers the alarms only on 'eye closed' events. Configurations are highly flexible and other warnings may be triggered and logged as required.
Mining asset tracking and monitoring systems
Geobox is a leader in the tracking of unpowered assets in the transport sector and offers a suite of ultra-long-life battery-powered 4G and satellite GPS tracking devices to the mining sector.
These have the capability to track asset position, kilometre usage and run hours to aid operational visibility and planning, as well as enabling usage-based maintenance. Battery life can be between three and ten years for each asset, depending on reporting cycles.
Additionally, we offer a suite of tank level monitoring devices with optional sensors for temperature, pressure, humidity and turbidity.
These IoT solutions typically use 4G communications to the Cloud, but we also offer satellite, LoRaWAN, Wi-Fi and Bluetooth devices.
Rear vision systems
Geobox offers unobtrusive rear vision system upgrades for mine site 4X4s, replacing a rear-view mirror with an electronic, integrated video screen and high brightness colour rear-vision camera.