FD 4×4 Centre specialises in light vehicle conversions for the mining industry. We offer a range of conversions for most common vehicles.
Our best-known product is the Tembo 4×4 e-LV, the first electric light vehicle based on the Toyota Land Cruiser. It has already been sold to mining companies worldwide.
Light vehicle modifications for mining applications
FD 4×4 Centre's conversions range from simple vehicle safety improvements to drivetrain and bodywork replacements.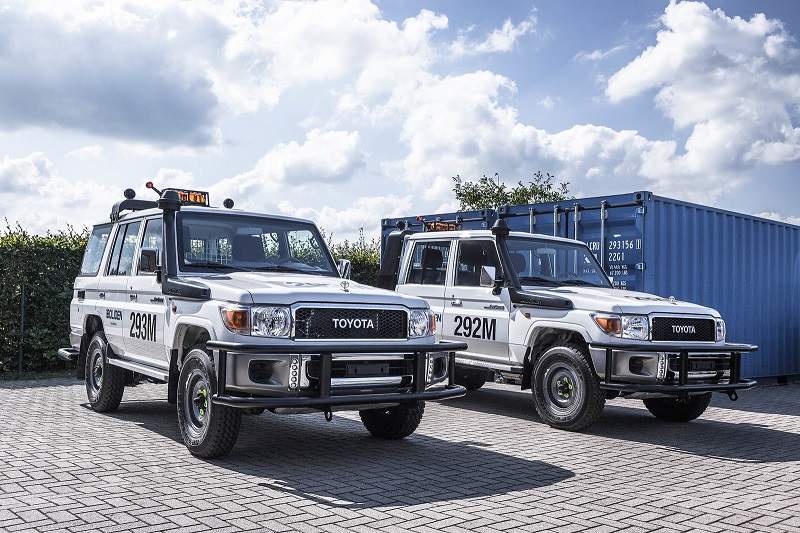 FD 4x4 Centre's conversions are designed specifically for mining applications.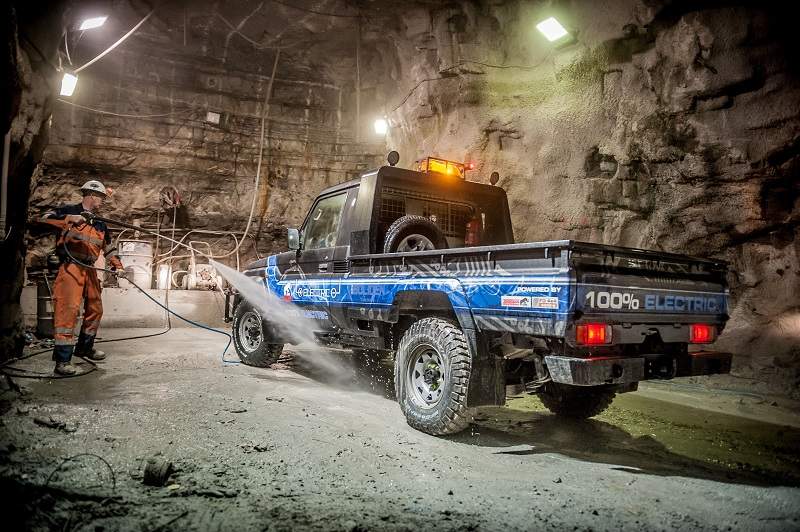 Its flagship product is the Tembo 4x4 e-LV, the electric conversion for the Land Cruiser.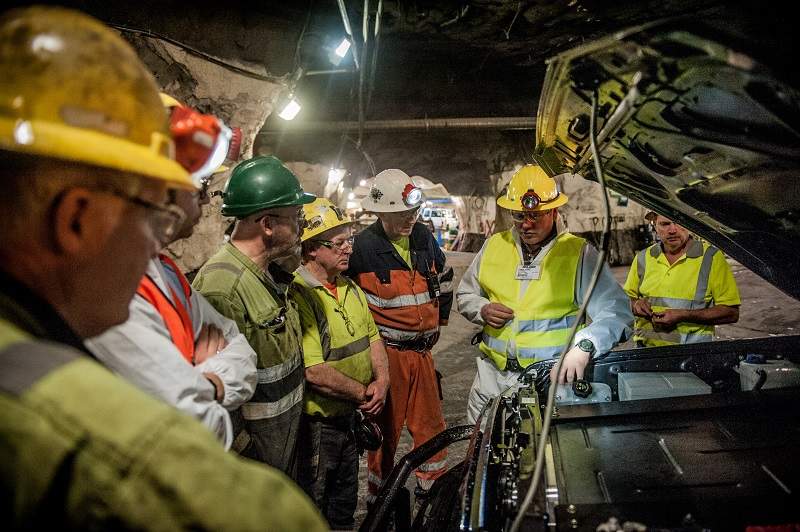 Explaining about the Tembo 4x4 e-LV in an underground workshop.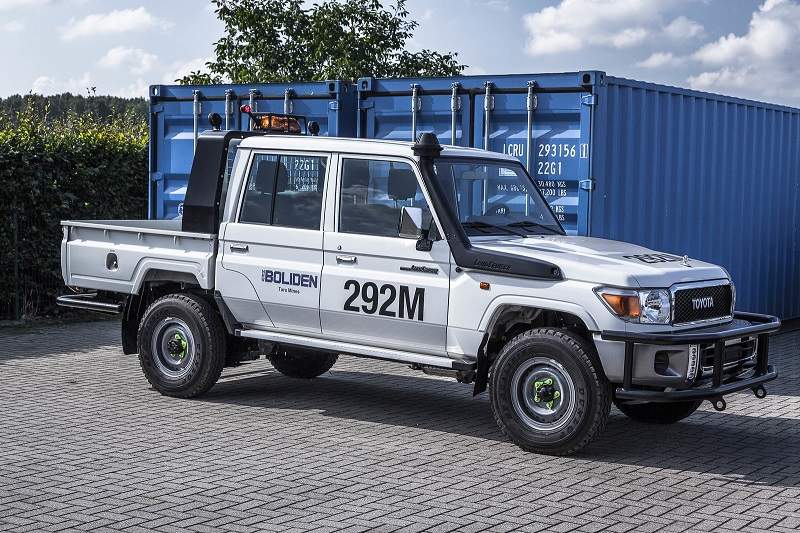 The superstructure of the Tembo 4x4 enables conversions for mobile machinery and servicing vehicles.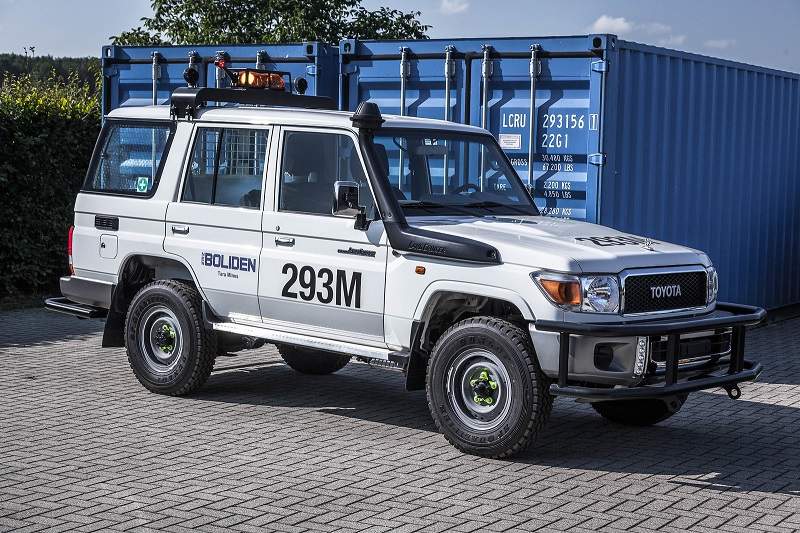 The company offers modifications and improvements on its 4x4 e-LV.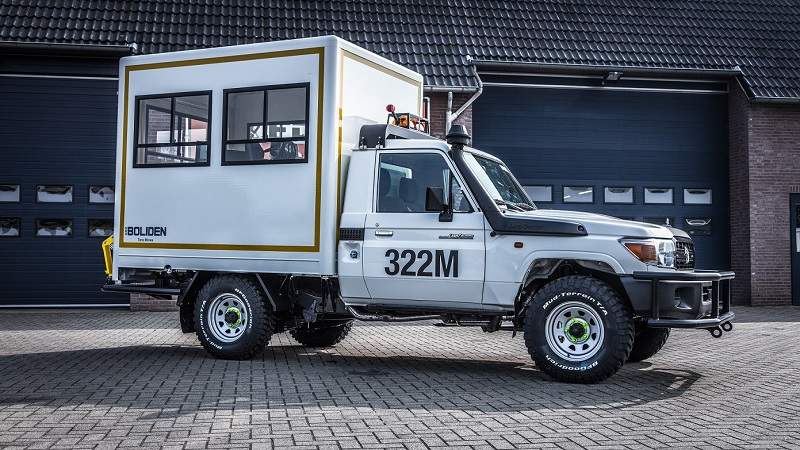 The Toyota Land Cruiser with mobile office provides comfort for on-site operators.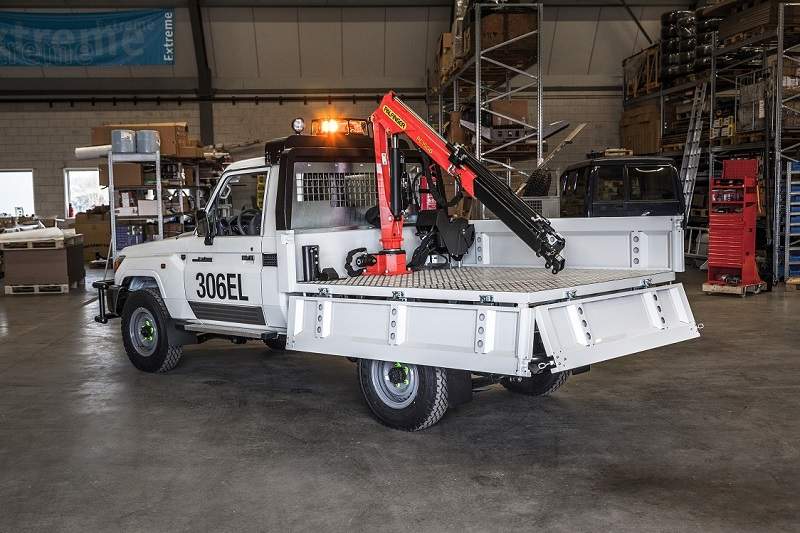 The Toyota Land Cruiser crane conversion is an example of the company's tailor made conversions.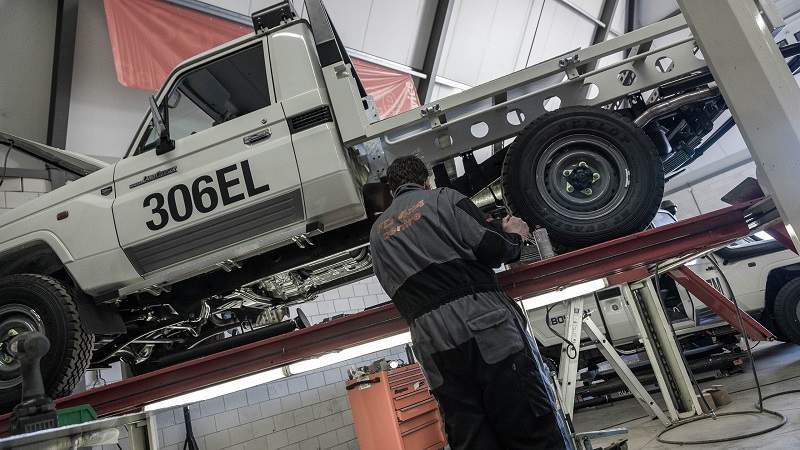 One of our engineers working on a small crane conversion.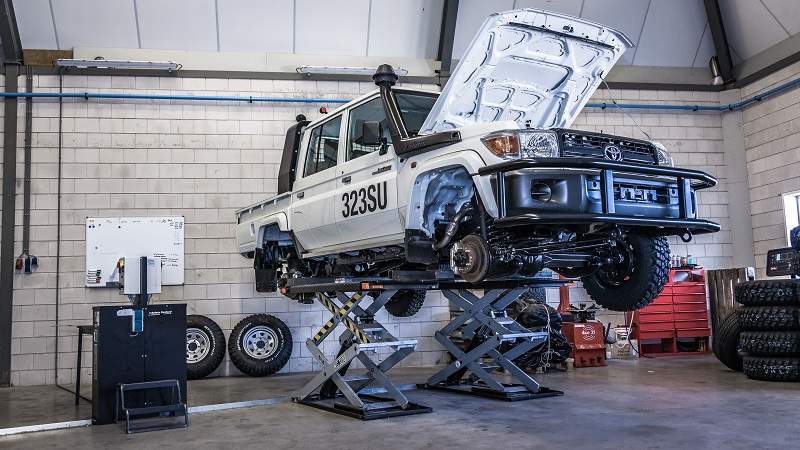 Professional workshop for the conversion.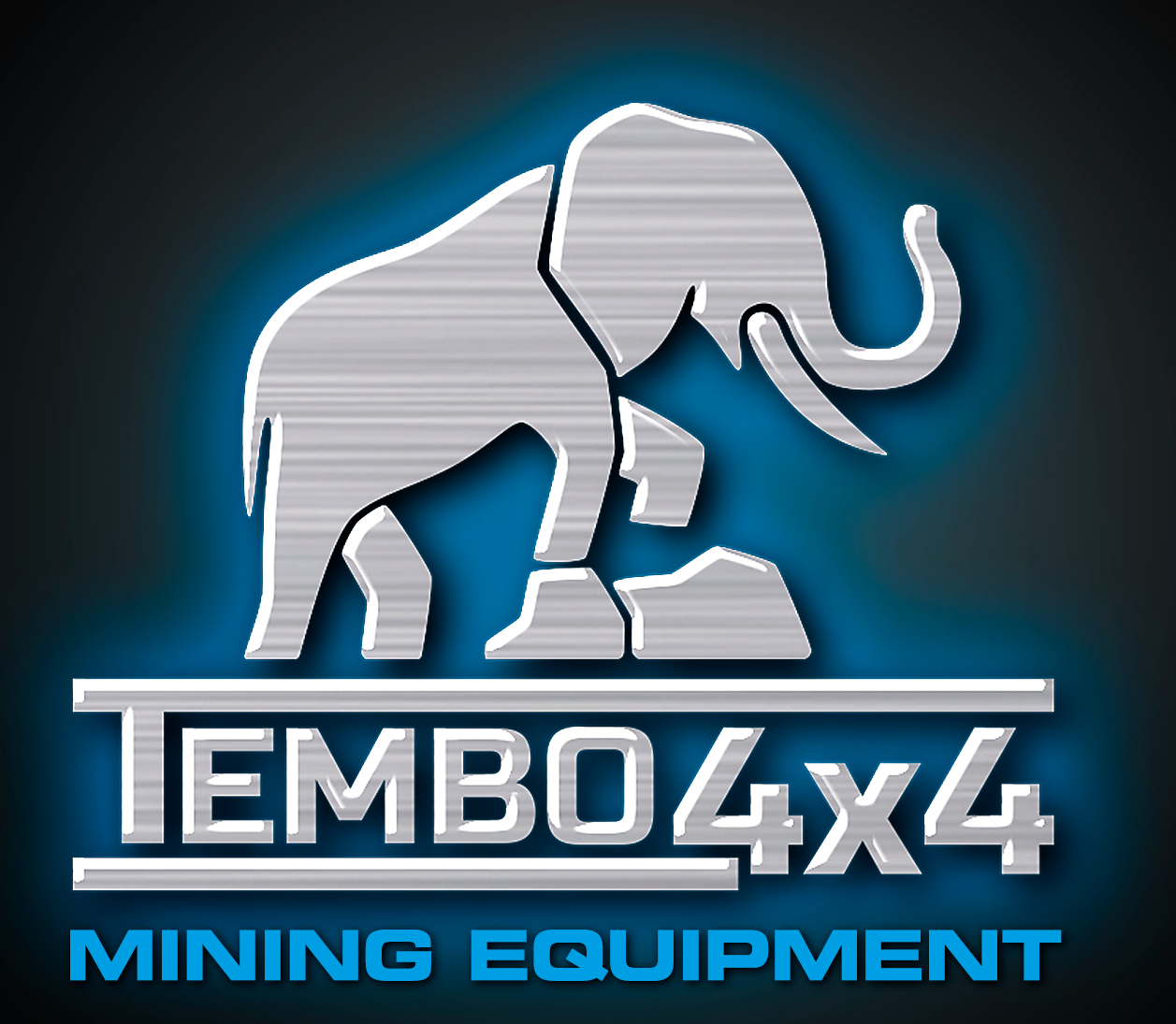 Logo for Tembo 4x4 Mining Equipment.
Our own engineering department designs heavy-duty products, which are manufactured in-house.
We offer modifications such as rollover protection structure (ROPS), bumpers and protection to drivetrain upgrades, as well as services such as fleet management and on-site maintenance and training.
Electric light vehicles for the mining sector
The Tembo 4×4 e-LV has been specially engineered for the mining industry.
It is the first zero emissions lv that withstands challenging mining operations, helps improve working conditions and reduces the need for ventilation.
The Tembo 4×4 e-LV uses high-quality components from the automotive industry. All parameters of the engine such as maximum speed and torque can be customised to a setting suitable for your requirements. Precise fleet management gives clients complete control over the vehicle, its usage and maintenance status.
The engine and gearbox of the Land Cruiser have been replaced with the electric unit, which is powered by batteries mounted under the hood and where the fuel tank would normally be. The smoothness of the electric engine reduces strain on the vehicle, also enhancing the driving experience.
The Tembo 4×4 e-LV conversion brings up-to-date comfort and zero emissions to the light mining vehicle while retaining reliability.
Enhanced flatbed platforms for pickup trucks
Designed and produced in-house, the Tembo 4×4 superstructure is the ideal flatbed platform, ready to take any load or special equipment.
It can also be used to support other conversions such as mobile machinery and workshop vehicles servicing mining equipment
Due to its modular structure, the strength surpasses the original bed and offers the toughness and flexibility needed to complete the job.
It is available for popular pickup trucks, including the Toyota Land Cruiser and Hilux.
Our computer-aided design (CAD) workflow enables us to easily adapt it for any application.
Remote control vehicles with mobile offices
An example of the Tembo 4×4 superstructure's adaptability is the remote control vehicle, which is built to transport the remote control unit for heavy-duty drills.
It offers a comfortable workspace with proper air-conditioning, heating and an excellent view of the surrounding area, allowing the operator to stay focused during operations.
Additional features are also available such as adaptive LED lights, an extra seat for training and supervision, as well as dedicated storage space for special tools.
Customised logistic solutions for mine sites
All Tembo mining products are tailor-made for specific sites.
Our engineering department and workshop are available to help clients with any light vehicle questions. We have a direct approach and respond quickly to any enquiries.
Our ISO 9001: 2015 certification enables us to offer quality products and customised solutions.
About FD 4×4 Centre
FD 4×4 Centre builds on 40 years of experience in machine production in our family business, located in Bergeijk near Eindhoven, Netherlands.
Tembo 4×4 is our main brand and used for quality products for off-road vehicles. Through our worldwide dealer network, we can deliver products and give full services to almost any location.