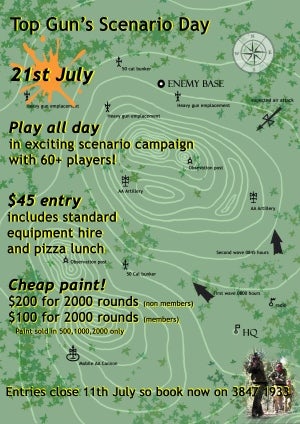 On 21 July, Top Gun will host a 'Scenario Day' where players can play all day in an exciting scenario campaign.
There are spaces for more than 60 players, with standard equipment hire and a pizza lunch at $45 per person. There will also be special rates on ammunition.
At Top Gun Paintball, we recognise that successful, happy professional teams can often be developed away from work with fun, group activities and the Scenario Day is an enjoyable way of boosting communication and teamwork skills
Entries close on July 17th, so ring our office on 07 3847 1933 to place your booking now.