Solid Liquid Filtration Consultants was established in 1985. Commonly known as SLFC, we supply a full range of industrial solid / liquid / hot gas separation equipment used in a wide range of applications in the chemical, fine chemicals, edible oil, mineral oil, pharmaceutical, brewing, mining and food industries.
Solid, liquid and hot gas separation equipment
SLFC aims to be the leading provider of exceptional services in providing filtration systems, products, maintenance, solutions, support and expertise to all industries. We also aim to offer skilled resources in terms of industry experience and product knowledge, employing qualified and experienced manpower intelligence and offering all clients the best service and expertise possible.
We capitalise on our ability to develop, enhance and apply modern and up-to-date technologies for our clients specific needs and to their specifications where possible. We also like to explore new business opportunities that add further value to our range of services in the filtration sector for the benefit of our clients.
Vacuum filtration equipment and agitators
SLFC works together with CPE Mixing Technologies Africa – a supplier of vacuum filtration equipment and agitators. Through its principal in Australia, CPE is leading the way for the design of its RFT4 agitators and unique designed vacuum filter equipment.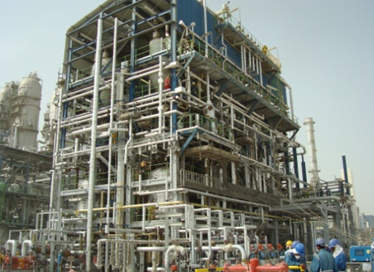 Petrochemical filtration plant designed for an output of 490m³/hr.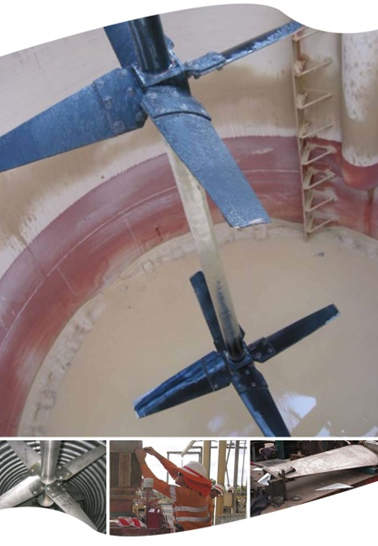 The RTF4 hydrofoil impeller is hydro dynamically designed to be an energy-efficient mixing impeller for use in agitators, mixers and blenders.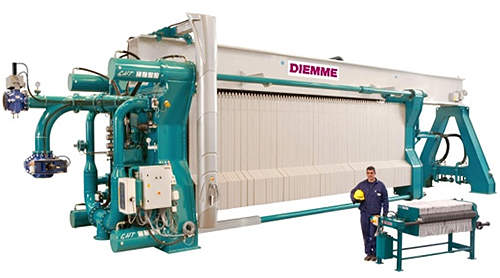 A filter press, 630mm x 630mm to 2,500mm x 2,500mm.
Travelling belt filter.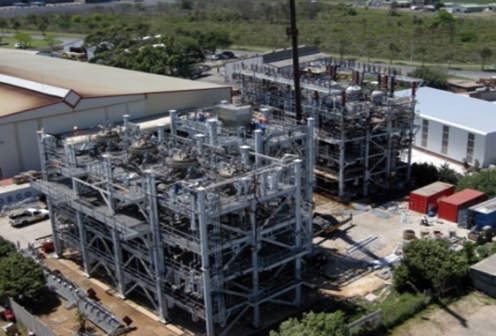 We have completed several automated turnkey plants.
We also supply rotary drum vacuum filters with various discharge methods. Vacuum pan filters are well suited for the filtration of free-settling, free-filtering coarse crystalline or fibrous pulp slurries. Travelling belt filters are well suited to applications requiring thorough cake washing (including multi-stage counter-current washing) at high throughputs.
Pressure leaf filters, filter presses and centrifuges
SLFC, in partnership with Mahle Industrial Filtration in Holland, is able to design and locally fabricate the complete range of pressure leaf filters.
We are able to supply manual, semi-automated and fully-automated filter presses in partnership with an Italian company, Diemme Filtration. This includes the GHT 4×4 that outperforms all traditional filter presses through superior capacity, efficiency and reliability, because of its unique overhead beam design and four pull-to-close hydraulic rams.
Representing Comi Condor, an Italian company established in 1920, a well known international manufacturer of industrial centrifuges. Their range of the syphon peeler centrifuges for chemical and foodstuff industries has been expanded and they now supply the largest peeler centrifuge.
Hot gas filtration
Representing MOTT Corporation, from the US, allows us to fabricate locally under licence the vessels for porous metal solutions in filtration, flow control, sparging and dispersion. This is done with the MOTT porous metal technology.
Self-cleaning strainers
SLFC, representing Amiad, can provide water filtration products and systems as integrated components or as complete filtration solutions. Typical applications are the removal of solids within intake water, cooling water, process water, service water and wastewater.
Belt presses
We use proven technology that can be incorporated into your process to improve operation and reduce costs. This applies to both new and retrofit applications.
Working hand in hand with another Italian company, OCM, we are able to offer various belt presses, complete with thickening tables and make up systems for various applications such as the paper and pulp industries, etc.
Process filter plates
We are able to supply any filter press plate from any type of filter with the assistance of JVK in Germany. JVK is one of the top plate suppliers in the world and is able to design and supply the required plate for almost any application.
Filter cloth
Working with National Filter Media in the US, we can offer analysis on your product to supply the best suited filter cloth for a wet or dry application. We can upgrade your existing cloth to yield better filtration rates, cake discharge or simply a longer life time.
Lab filter testing for mine process equipment
SLFC is capable of running lab filter trials for the selection of the right piece of process equipment and filter media selection.
Pilot units are also available for site testing of the client's product, normally tying into their process steams to ensure the product is tested at plant conditions.
We have completed several automated turnkey plants as we offer in-house engineering services that include design, structural work, piping, valves and automation, steam tracing of all process lines and vessels, and process tanks and make up units.
We also offer the supply of sight flow glasses / flow indicators, sight glass fittings, and inline strainers, and repair and rescreening of all types of pressure filter leaves (vibration screens, etc.) with different kinds of filter medias applicable to the process.