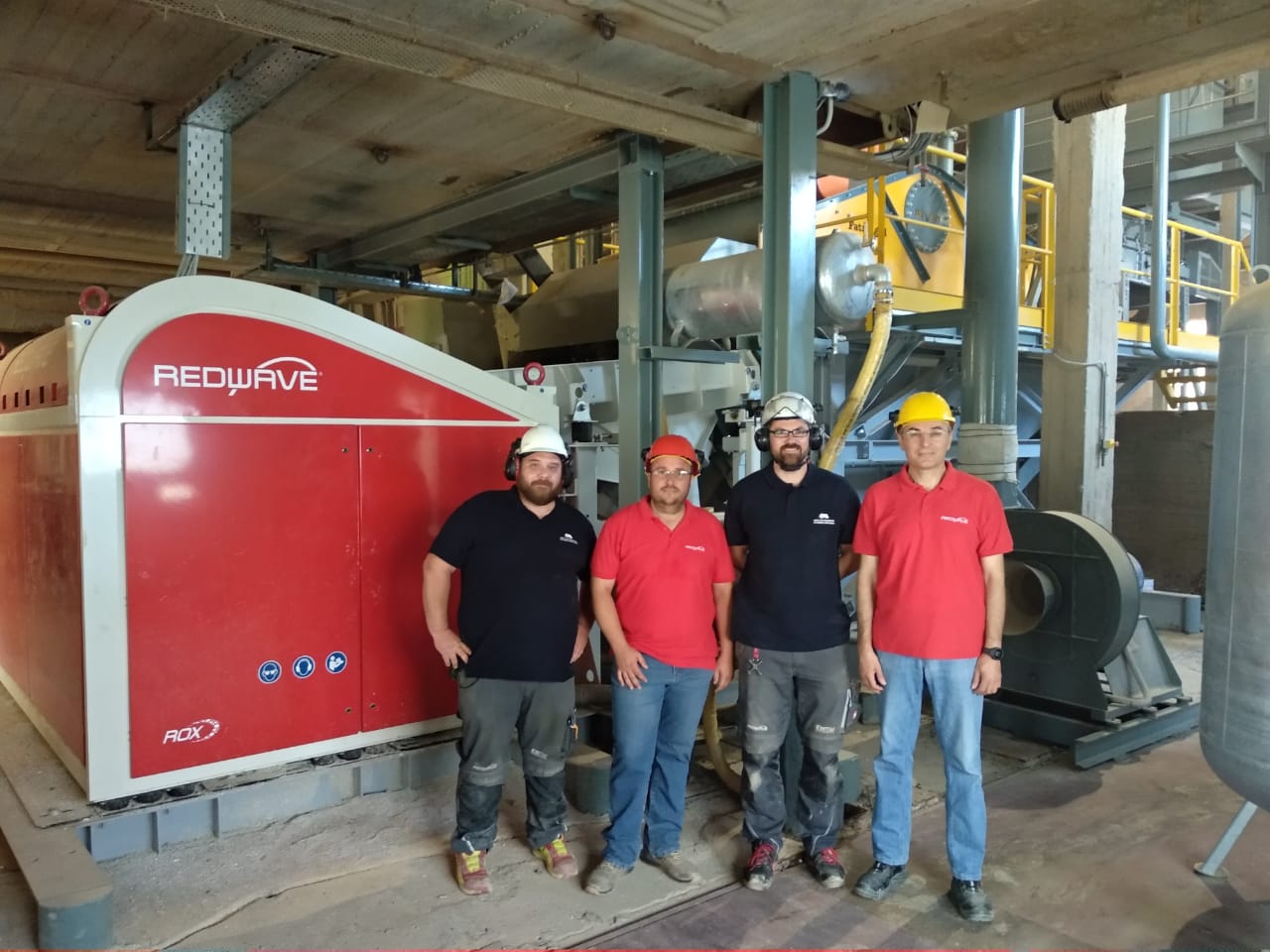 Minerals are used in our daily lives for a wide variety of purposes, from scientific and medical applications to industrial and economic processes; magnesite is notable for its use in the steel, chemical and construction industries. Currently, there are few strong companies dedicated to the extraction of this mineral, one of them is Grecian Magnesite S.A., a leading European producer of magnesium compounds.
Founded in 1959, Grecian Magnesite is a magnesite specialist and one of the world's leading producers and exporters of magnesia. The company produces and commercializes a wide range of magnesia-based products, covering practically the whole variety of applications in which magnesite is used. Mines and production facilities are located in Yerakini, Chalkidiki, in the north of Greece.
Magnesite production process
Have you ever wondered what the magnesite production process is like?
It starts with the extraction of the raw material followed by the separation of magnesite from the waste rock. The third step consists of the qualitative separation of the magnesite grades to proceed with its calcination. In this stage, the magnesium carbonate (MgCO3) is transformed into magnesium oxide (MgO). As a final step, the magnesium is processed for subsequent use.
Mining: extraction of raw material)
↓
Pre-beneficiation: separation of magnesite from the waste rock
↓
Beneficiation: qualitative separation of magnesite grades
↓
Calcination: MgCO3 is transformed to MgO
↓
Final processing: Processing of MgO
Experienced, environmentally & socially conscious and in their own words: "A powerful and agile, yet friendly company", Grecian Magnesite continuously invests in improving the quality of its processes, as well as increasing the production capacity and extending the lifespan of the mine.
In 2019, their sorting machines reached the end of their useful life. The magnesite specialist decided to turn to a new sorting system supplier from among the most effective options on the market; the goal was to find equipment that would ensure the best quality of the material, eliminating even the smallest impurities in order to obtain the finest white magnesite. REDWAVE offered a solution that met their quality standards.
Grecian Magnesite received the first REDWAVE 2000 ROX CC 2-channel for coarse fraction in August 2019, the installation was completed in mid-September of the same year. After confirming that their expectations were satisfactorily met, in February 2020 Grecian Magnesite decided to purchase a second REDWAVE ROX C machine for the fine fractions and successfully performed the acceptance testing in mid-July 2020.
REDWAVE ROX advantages for the mining industry
Multiple applications: industrial minerals, base metals, precious metals and stones
Its proven sensor-based technology identifies and sorts different materials according to colour, brightness, transparency and elemental composition
High efficiency that generates a fast recovery period with high recovery rates and availability
Michael Tsoukatos, purchasing manager at Grecian Magnesite: "We would like to convey our sincere gratitude for the overall experience and cooperation. You should also be proud for both Michael and Christoph. Great guys to work with."