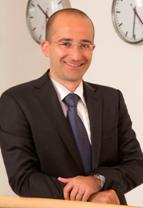 AKW Equipment + Process Design has the pleasure to announce that Mr Thibaut Richard has been appointed as managing director.
In addition, to his new position, he is in charge of the sales team worldwide, as well as the test centre, and innovation department.
In November 2013, Richard joined the team of AKW Equipment + Process Design as deputy managing director and head of commercial department.
Richard holds a bachelor degree in engineering material sciences, as well as a masters degree in international economics.
Mr Thomas Heckmann, member of the founding family / shareholder of AKW Equipment + Process Design Group and Richard are acting jointly in the Management Board with immediate effect.
Heckmann said: "I am confident that Mr Richard will bring AKW Equipment + Process Design into a new stage of professional excellence due to his strong commitment for an effective management and his first class sales background, as well as complementary experience in different kind of business structures and fields."