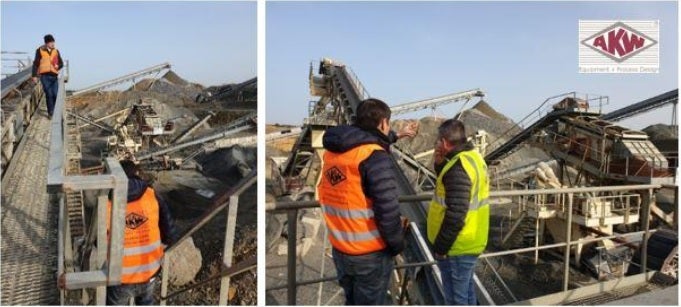 The AKW Equipment + Process Design team was recently on tour in France, to finalise with his customer the installation conditions of its new and revolutionary AKA-SILT system.
With the capability of performing cut size as low as ten microns, the AKA-SILT concept is to become a game-changer for many industries and will help our customers to improve their overall material yield while generating new sellable products and reducing the load of the process water recycling loop. All this out of one hand offered in a compact form on a turnkey basis.
Stay tuned, as we will be releasing the first impressions of the AKA-SILT series shortly.