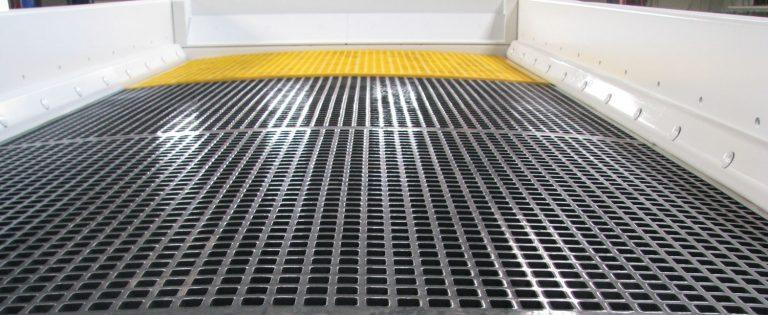 Time-intensive and costly deck conversions shouldn't diminish productivity and cut profits. Consider hooked engineered screen media if you want an option that doesn't require a deck conversion and has high wearability, saving on replacement costs.
At Haver & Boecker, we manufacture screen media out of Tyrethane, our signature blend of polyurethane. It offers maximum open area, coupled with superior wear life, in both wet and dry applications.
Here's what to look for to increase profits and productivity when choosing screen media.
No Need for Deck Conversions
Changing from woven wire cloth to polyurethane doesn't have to involve a costly deck conversion. Our tensioned screen media hooks to a cambered deck to eliminate the need for that conversion. The tensioned sections also allow you to first test the media on your vibrating screen to see if polyurethane works in your application.
An Option for Each Application
Tyrethane was developed by chemists to offer the best combinations of maximum open area with wear life. It's produced at the only polyurethane facility in North America that blends its own material, which is critical for quality control. We manufacture a variety of Tyrethane media options to best suit your operation, taking into consideration your top size and opening requirements.
From the high durability and strength of our Ty-Max tensioned screen to the lighter-but-durable hybrid media, Ty-Wire, we have a tensioned screen that offers great open area and resists wear and tear. In addition, Tyrethane media allows you to blend different media for optimum screening, unlike woven wire. For example, your productivity could improve by placing Ty-Max at the feed end and installing Ty-Wire on the rest of the deck.
Polyurethane Holds its Own
Polyurethane is the go-to choice when looking for durable screen media with high wearability. For the greatest longevity, choose polyurethane that's poured open cast. That gives 1.5 to 2 times longer wear life compared to injection-moulded products.
Open cast polyurethane permanently hardens when cured to maintain its chemical properties, so it resists wear and tear. Injection-moulded screens, on the other hand, can soften when the temperature rises during screening, resulting in reduced wear life.
When all is said and done, we know you have a job to do and can't be distracted with downtime or unexpected costs. Visit our website or email us at [email protected] to learn how our different types of hooked polyurethane media products can improve your operation.
Ty-Plate offers wear resistance in square, round, hexagonal and slotted openings. It is available in...