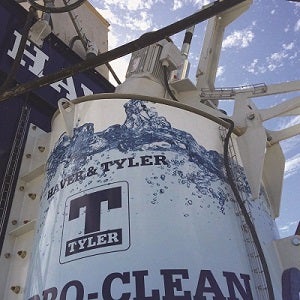 Haver & Boecker provides and manufactures filling, handling, loading, mixing, processing, packing, and palletising solutions.
Vibrating screens for blinding and pegging reduction
Haver & Boecker features a complete line of vibrating screens, including the F-Class Vibrating Screen.
The F-Class features a unique, proven, four-bearing design, which reduces structural vibration and delivers a consistent stroke to remove blinding and pegging.
It is ideal for screening applications that require consistent and load-independent performance.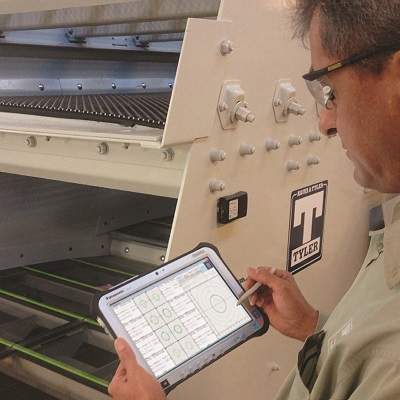 Haver & Boecker's Pulse vibration analysis solution tracks the screen's performance to optimise efficiency.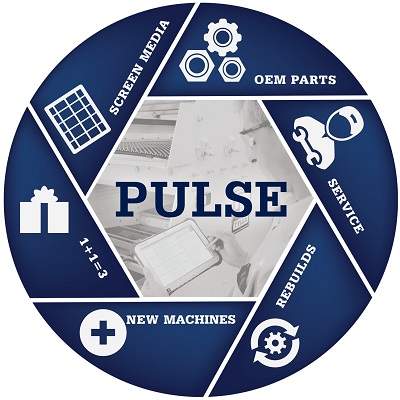 The company's Pro-Deck System incorporates its unique Pulse vibration analysis and an inclusive vibrating screen inspection.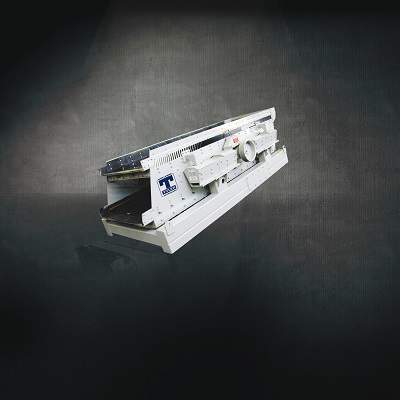 The F-Class vibrating screen features a four-bearing design that delivers reliable, load-independent performance.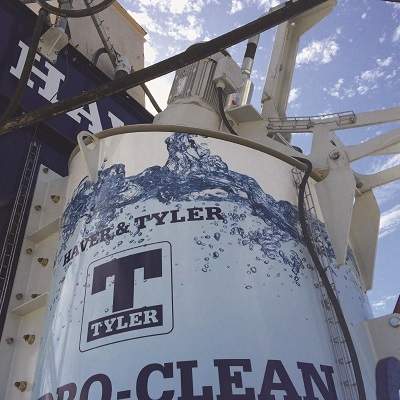 The efficient Hydro-Clean washing system cleans toxic materials with up to 75% less water compared to conventional log washers.
High-pressure jet washing systems
Haver & Boecker also offers the Hydro-Clean™ washing system to increase customer profits. Its vertical drum features high-pressure jets that rotate at 90rpm to effectively clean toxic material from aggregate, recycled and other minerals.
It also reduces water consumption by as much as 75% compared to traditional log washers. It comes in three model sizes, which all process between 18t and 360t an hour, depending on the application.
Pulse vibration analysis solutions
Haver & Boecker's Pulse vibration analyser monitors the amplitude, speed and stroke of a vibrating screen.
Designed by the company's engineers, Pulse detects irregularities that could reduce efficiency and performance, as well as increase operating costs.
The historical tracking and reporting of the screen's performance gives clients the data required to decrease downtime and optimise productivity and profits.
Producers can also purchase or lease the programme for a thorough, real-time assessment of their equipment's performance.
Screening system optimisation solutions
The Pro-Deck system is a new way of maximising screening systems.
It implements a pulse vibration analysis and a comprehensive vibrating screen inspection. Certified technicians and operators work together to develop an optimisation strategy that may consist of several recommendations on original components, screen media, service, new or rebuilt equipment, or complete plants.
This approach creates a fully optimised screening process for enhanced efficiency and productivity, decreased downtime and extended screen service life.
Durable, cost-effective modular screen media
Haver & Boecker's Ty-Wire screen media offers an effective substitute to traditional screen media.
It combines the durability of polyurethane, an increased open area, and the cost-effectiveness of woven wire cloth.
Ty-Wire enhances screening efficiency and prolongs service life, and its unique design has an open area up to 80% larger than modular polyurethane, which reduces blinding and maintenance costs, removes pegging, and enhances product longevity.
Screen maintenance services for the mining sector
Haver & Boecker has developed the Uptime programme, which is the aggregate and mining industries' first three-year warranty. It provides a full-service approach, including equipment assessment, parts inspection and a screen media evaluation.
The warranty supplies clients with a fully optimised screening operation in order to extend the service life of screens, while also preventing unscheduled maintenance.
Under the programme, Haver & Boecker technicians perform two regular service visits and optimise production by customising a programme to meet each operation's requirements.
About Haver & Boecker
Haver & Boecker's experience in the industry helps the company to effectively meet the needs of customers worldwide.
Haver & Boecker works with its clients from initial stages to completion to achieve zero downtime.