GTA Maschinensysteme (GTA) manufactures robust and durable machinery, transport equipment and scaffolding for the tunnelling and mining industries, designed especially for use in mines with depths of 800m and over.
Greater depths require a support technology that can withstand the high rock pressure, and longer roadways need intelligent and efficient transport technology solutions. GTA is committed to developing the best in mechanical engineering for these two technologies.
Support technology for deep mines
In depths of more than 800m there is a very high rock pressure, requiring considerable efforts in support techniques which also have to remain stable for a longer time. The technical solutions for this are yielding steel-arch supports and/or roof bolting in short distances, which come with a number of disadvantages:
Time restrictions prevent the use of advanced technology such as cutting or drilling/blasting
Too many machines on the floor leave no space for additional machines to ease the work of supporting
The upper cross-section of the gallery is not used for simultaneous operations
Personnel are required to work in an unsupported area
Split-level mining operations
To address these concerns, GTA has developed a range of robust drilling and bolting equipment designed to work and travel suspended from overhead monorail tracks, to work in the upper part of the gallery cross-section. This breakthrough technology has now been introduced on a national and international level, as it allows simultaneous work across the whole gallery, increases safety by allowing work in supported areas, and reduces labour times and costs.
Greater depths require a support technology that can withstanding high rock pressures.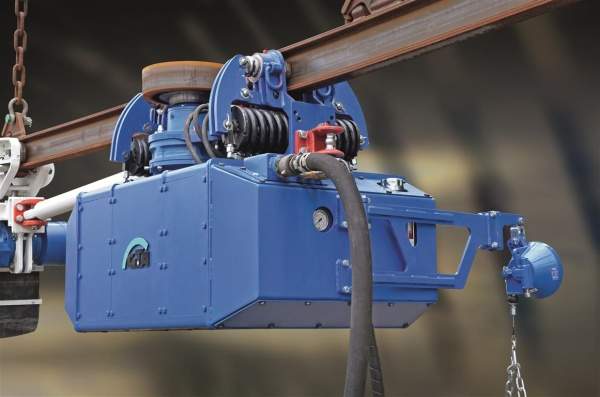 Support and transport technology are the essential success criteria for the function of underground operations.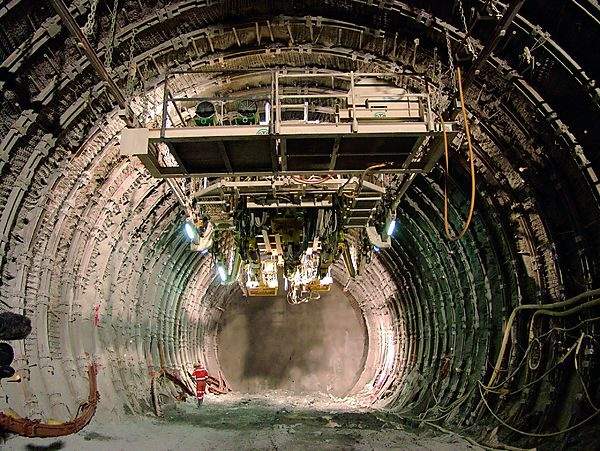 The GTA machine systems cover a wide range of products, from simple working platforms, via self-propelled support setting devices, up to complete multifunctional drilling, cutting and blasting machines.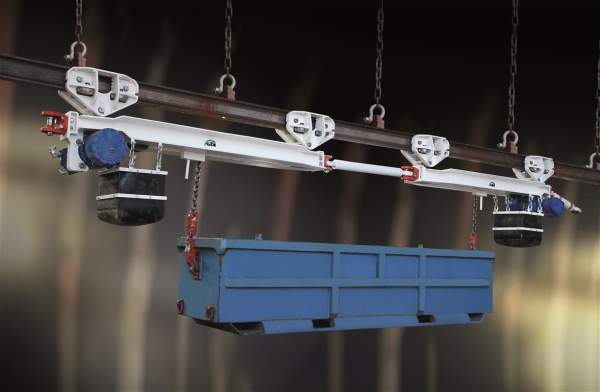 The Monorail Ram System enables load-movement around the site, including dedusters, power supply trains and backfilling systems.
GTA manufactures mobile transport systems to move loads, equipment and personnel around the mineshaft.
The results have been significant in every respect:
Doubling of advance rates
Drastic reduction in fatal accidents
Official accident statistics for German underground mining are now lower than general industries; 4.3 accidents per one million working hours compared to 25 accidents per million hours
The galleries can be used for a long period after extraction, sometimes for the mining of several faces
Simple to keep the galleries open, for example for enlarging or dinting
Overhead mining equipment
GTA manufactures four types of monorail drilling units, modifiable with different drilling rigs to suit various conditions. The overhead drilling units are able to move along curves and sharp right-angles as well as in straight lines.
The Monorail Drilling Units 6000 and 7000 travel on an I140 E rail and serve blasthole drilling and roofbolting in the upper levels, and are able to be used at the face or as a back up system.
The Monorail Drilling Unit 7600 is also designed for drilling and bolting but is suspended from two rails with the unit placed centrally, and this low overall height means that it's also useful in roadheader operations.
Mobile transport systems for mineshafts
In addition to mining equipment, GTA manufactures mobile transport systems to move loads, equipment and personnel around the mineshaft. Local geological, geometrical and physical factors influence the logistics of this, and the company's push-pull units and monorail ram system have been carefully designed to work effectively in high-pressure underground conditions.
The two 3430 Push-Pull Units have been developed to move roadway support machines, drilling units and custom machines. These both have a pushing force of 60kN (the 90kN model has a pulling force of 90kN), and keep one bracket trolley in the brake position at all times for maximum safety. These units can move drilling and work platforms, multifunctional baksets and swivelling platforms and support-setting devices in addition to standard GTA mining equipment.
The Monorail Ram System is deployed for transporting mobile loads such as dedusters, power supply trains and backfilling systems.
Custom mining machinery
With over 25 years of mining experience, and having pioneered new standards in mining, drilling, blasting and tunnelling, GTA has the expertise and resources to manufacture custom mining machinery for your specific requirements, at every stage.