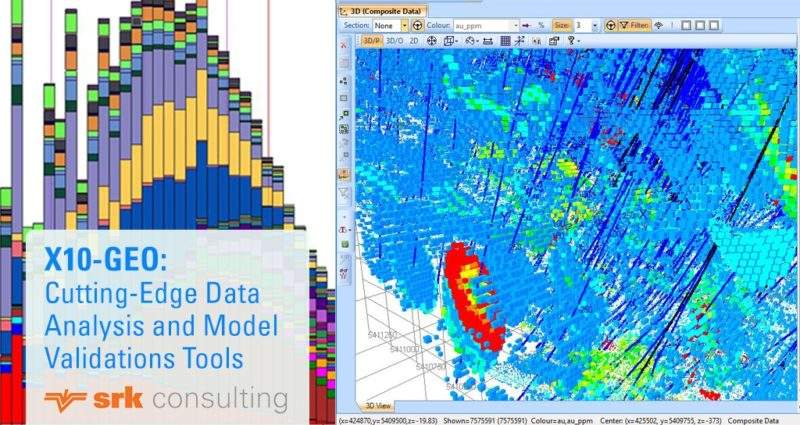 SRK Consulting adopts Phinar Software's X10-Geo as a standard for Exploratory Data Analysis (EDA) across their Resource Geology Group.
One of the great advantages of X10-Geo in data analysis and model validation is that it is flexible enough to slot into your existing workflows. Easily integrating and sharing data with the other applications, X10-Geo improves how you work by standardising and strengthening the workflows across your department or workgroup.
Moreover, X10-Geo streamlines and automates repeatable tasks during data analysis, using customisable tools that minimise errors and save time, allowing you to focus more of your effort on deepening your understanding of that valuable geological and block model data.
SRK Consulting in the US has recognised this and recently had this to say about X10-Geo:
"SRK Consulting have fully integrated X10-Geo into their workflow for its US-based Resource Geology group. X10-Geo provides easy-to-use templates for EDA and model validation. It offers speed, flexibility and functionality for statistical analysis that most mining packages don't have. All of this allows us to focus more on the analysis and results yielding a better product for our clients."