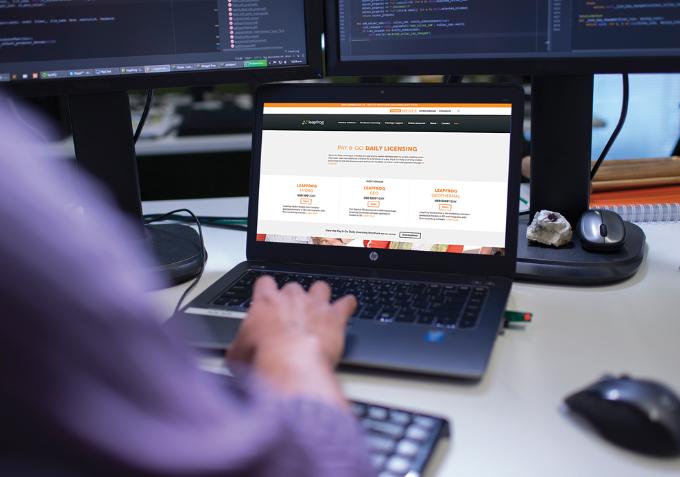 ARANZ Geo Limited, has announced the introduction of Pay & Go Daily Licensing (Pay & Go), a new pre-paid licensing option which allows users to access and pay for the Leapfrog suite of products only when they need it.
Pay & Go allows Leapfrog users to purchase a licence online via a credit card, for a minimum of a day, without any further commitment. Users can download Leapfrog and start using it straight away as there's no licence dongle required.
Pay & Go will initially be available for users in US, Canada, Australia, Papua New Guinea, Indonesia, Mongolia, the Philippines, and Singapore. Other countries will be added at a later date.
ARANZ Geo's general manager Mining & Minerals, Nick Fogarty says, "Pay & Go Daily Licensing provides unprecedented flexibility for our users. Like a pre-paid mobile phone plan, it enables users to pay only for the time Leapfrog is needed, which is very handy when users have peak work demands. It's also great for new users who want to use Leapfrog but don't need an annual licence."
Accessible My Leapfrog online, Pay & Go is a valuable addition to Leapfrog's existing licencing options. Whether a user needs Leapfrog for a day or longer, Leapfrog has licence options to suit.
Additional benefits for Pay & Go users include the ability to save models to open with the Leapfrog Viewer for ongoing viewer access, and access to free online training materials and the Leapfrog community via My Leapfrog.
Fogarty says, "We constantly strive to innovate through not only our software products and services but we also consider the way we deliver them to our customers as being just as critical. Pay & Go is yet another way we can provide flexibility to our customers, to support their businesses and make it easy for them to access and use Leapfrog."