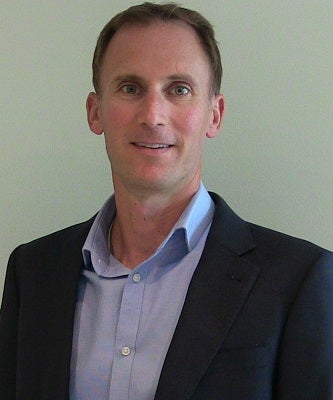 ARANZ Geo, developer of 3D geological modelling software Leapfrog®, has appointed Daniel Wallace as General Manager of their newly defined Civil and Environmental sector. He joins from Trimble, after a successful 20-year career mainly based in the US, and more recently leading distribution in New Zealand and the South Pacific islands. He also adds further strength to a world-class group of executives on ARANZ Geo's senior leadership team.
ARANZ Geo managing director Shaun Maloney says: "We're pleased to welcome Daniel to the team as GM for our new Civil and Environmental sector. We've made a major impact in the geological industry and we know that Daniel has the skills we need to build on the success achieved so far."
ARANZ Geo's flagship software suite, Leapfrog, is well-established as the global leader in geological modelling for the exploration, mining, environmental and renewable energy sectors. Building on this reputation, a growing number of civil and environmental companies globally are engaging ARANZ Geo to support some of the world's most high profile, complex and challenging projects involving natural hazard management, environmental risk and infrastructure.
Maloney says: "Some of the environmental challenges we are asked to participate in solving are extremely complex. They often involve long held issues, recently brought into focus due to the impact of climate change or a greater public awareness. Civil engineering projects involving tunnelling, dam building and above ground construction also require a greater understanding of the geology involved and the risks to be mitigated."
With the increasing need for geological understanding, Maloney says ARANZ Geo sees a growth opportunity in helping the civil and environmental sector solve those problems.
"I'm looking forward to helping augment our position as the leader in geological modelling," says ARANZ Geo civil and environmental GM Daniel Wallace.
"I have a passion for leadership and enjoy getting the most out of teams."
Wallace has extensive experience in general management, strategy, product marketing, product development, and sales. He is experienced in leading teams, large and small, including spearheading a joint venture between Trimble and Caterpillar. He has a Bachelor of Surveying and a Bachelor of Science from Otago University and an MBA from the University of Colorado.
He will be based at ARANZ Geo's Head Office in Christchurch, New Zealand. ARANZ Geo also has 12 offices in its five territories: Asia/Pacific, Africa, Latin America, North America and Europe.