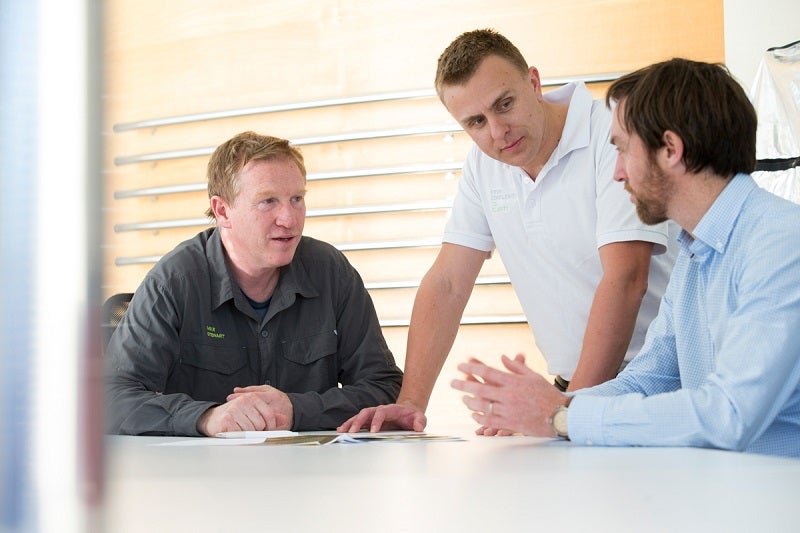 ARANZ Geo today announced the launch of ARANZ Geo Expert Services, a new team focused on applying the latest thinking to geological uncertainty. The senior geologists will provide expertise and guidance to unlock value for their clients in the global mining industry.
ARANZ Geo Expert Services brings together the successful and trusted consulting expertise already within the ARANZ Geo group. Providing clarity from complexity, QG (acquired by ARANZ Geo in 2014), will join resource estimation and production specialists from Bloy (acquired in 2016). Adding a third dimension, Leapfrog masters will provide advanced modelling services.
ARANZ Geo's managing director Shaun Maloney says, "The combined forces of the new Expert Services team provide a broader range of capabilities to the market, and open up opportunities for collaboration across software and services. Aligning the team closer to the ARANZ Geo group will ensure they are at the forefront of mining industry innovation and technology."
The Expert Services team will provide consulting expertise in geology, geostatistics and geometallurgy from exploration through to mine production and reconciliation. Services will include consulting, training, mentoring, and project assistance.
Their expertise has been gained in a variety of international markets and sectors. All are geologists, with senior credentials. Team members are based near the world's most significant mining areas and have extensive knowledge of their local areas. ARANZ Geo experts are located in Australia, Brazil, Canada, Chile, Denmark, New Zealand, Peru, South Africa and the UK.
Business as usual for QG & Bloy clients
Although QG is joining ARANZ Geo Expert Services, principal consultant Rob Stewart says: "It will be business as usual for our clients."
"It's an exciting time for us. We're able to combine the diverse knowledge of our consultants with those of Bloy, together with ARANZ Geo's technology excellence, and provide a broader range of services. This doesn't mean we'll only focus on the group's software solutions. We will continue to utilise a broad range of software packages, appropriate to the challenge at hand."
The consultants joining the Expert Services team from Bloy will bring a wealth of experience in the production end of mining cycle. Senior resource geologist Carrie Nicholls says: "We are looking forward to being able to offer clients more, with the opportunity for skill sharing across the wider team."
Headed by Peter Bloy, Bloy will continue to operate as a specialist company within the ARANZ Geo group, focussing on developing its flagship Blockbuster® product. Blockbuster is a full-featured, off-the-shelf grade control solution.
Advanced Leapfrog Project Assistance
Leapfrog Project Assistance is a new service offered by the Expert Services team to deliver advanced Leapfrog prowess. Services will include migration of models to Leapfrog, assistance with the build and implementation of dynamic modelling processes, and the building of complex and detailed geological models. These new services will be provided by senior geologists who are Leapfrog masters.
Product development advice
ARANZ Geo product and innovation director Tim Schurr: "The QG and Bloy consultants have acted as advisers to ARANZ Geo's product development team. They have significantly added to our knowledge and capability and helped shape the latest market leading products. This new alignment will continue to improve ARANZ Geo's products into the future."
ARANZ Geo managing director Shaun Maloney says: "We're excited about launching the Expert Services team and achieving more alignment with the group. By combining the QG and Bloy consultants, and backing them with the group's innovation excellence, we will be well placed to deliver best practice consulting. We believe Expert Services will provide superior analysis to unlock value and increase efficiencies for our clients."
ARANZ Geo solutions harness information to extract value, bring meaning and reduce risk. We turn complex data into geological understanding, provide timely insight and give decision makers confidence.