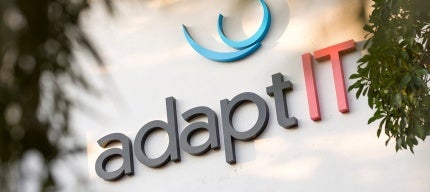 Adapt IT provides a variety of specialised IT software solutions and services to education, manufacturing, financial services, and energy sector clients in 38 countries in Africa, Asia, Australasia, Europe, and the Americas.
Adapt IT is a strategic ICT partner to its clients. The company works with customers to understand industry challenges and objectives in order to offer the best software solutions and specialised services to address client needs. This allows Adapt IT to offer uniquely tailored solutions.
Strategic technology partnerships for reliable software solutions
Adapt IT has formed strategic partnerships with the world's leading technology and business software providers (Oracle, SAP, Microsoft and IBM) in order to provide robust, reliable and enduring solutions in the most demanding of environments. These technology partnerships include:
Microsoft – Adapt IT is a Microsoft Certified Gold and Cloud Partner, offering clients a comprehensive range of highly accredited independent application development and technical support services for Microsoft and multi-vendor products
Oracle – Adapt IT is an Oracle Gold Partner and independent software vendor (ISV), which equips the company with the latest technology to exceed customer needs, while remaining on the leading edge of innovation
IBM – Adapt IT's IBM partnership enables it to develop next-generation applications for big data and cognitive computing, providing insights into opportunities, threats and efficiencies for organisations
SAP – Adapt IT is a SAP Certified Hosting and BPO Partner, offering cloud-based solutions, including certified fast start templates. Additionally, Adapt IT is able to design and implement solutions for human capital management (HCM), oil and supply chain industries
Adapt IT solutions and services
Adapt IT offers specialised ICT products and software, based on its unique intellectual property (IP), which is able to successfully address its client's industry specific challenges.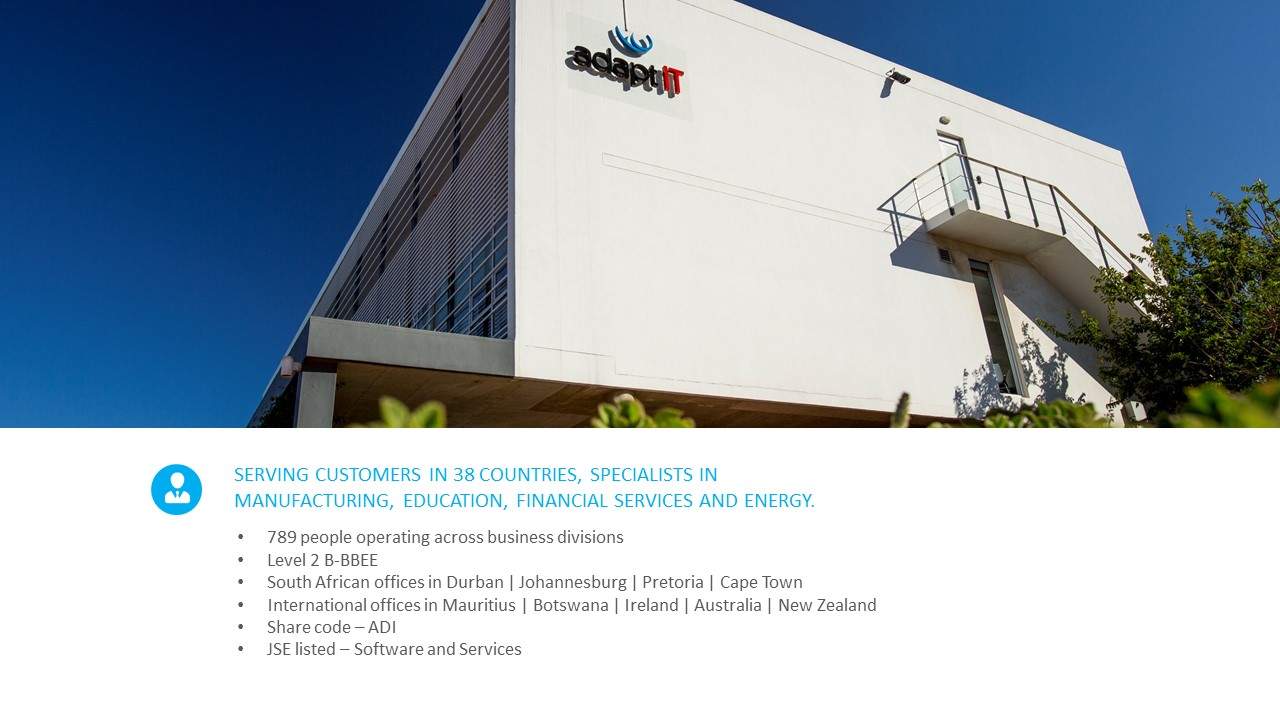 Adapt IT and its strategic partnerships provide integrated technology solutions to customers in a variety of industries, including mining and metals, and energy.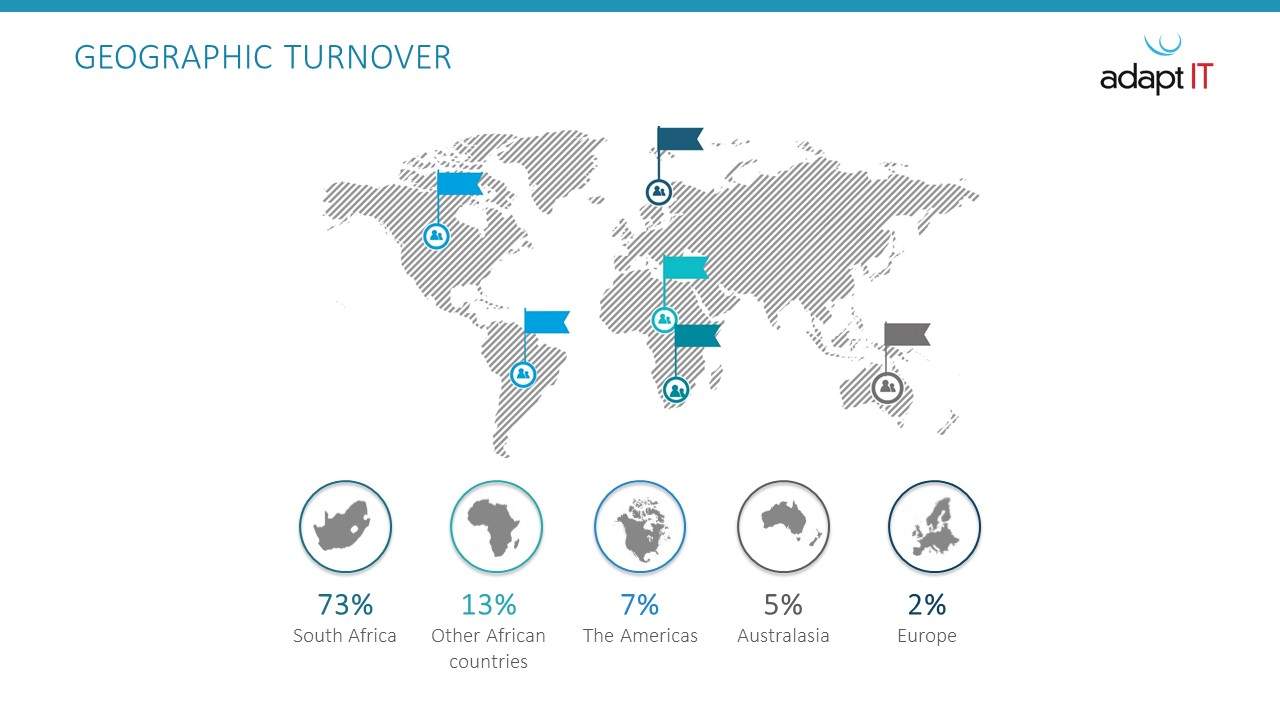 Adapt IT is a global company with the proven ability to deliver and support our solutions in multiple geographies, no matter how remote and challenging the locations.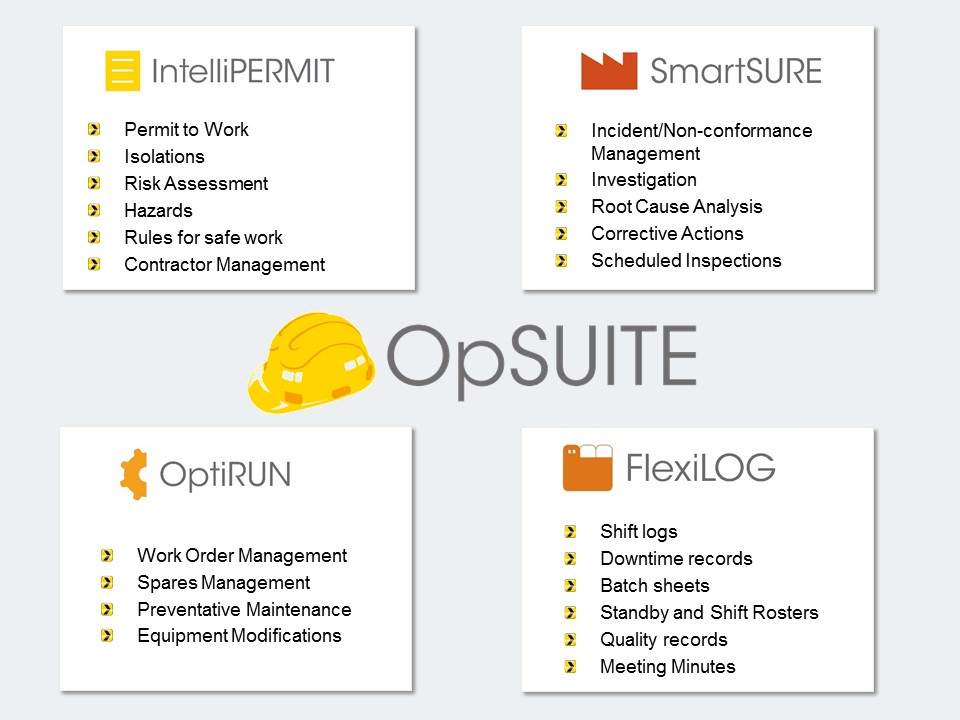 OpSUITE is a modular software tool that enables users to target specific business areas, improve their operational performance and reduce costs.
Fully Integrated Operations Software Suite – OpSUITE
Adapt IT's OpSUITE allows clients to improve their operations performance, and enhance worker safety and drive excellence. Managing process plants, mines and power stations is extremely complex and often involves doing more with less, without compromising quality. Clients have to maintain and optimise the use of assets and minimise downtime; whilst making sure they are compliant with worker health and safety.
The company's OpSUITE product aids its clientele in achieving compliance by efficiently managing their complex production plants and hazardous processes, and improving operations performance through focusing on the effectiveness of the people who design, maintain and operate the plant.
Productivity can be optimised by focusing on the effectiveness of the people who design, maintain and operate the plant:
Operate effectively in complex and hazardous environments
Greater visibility of work in progress
Easier reporting and management of operational processes
By focusing on automating processes and controls to limit operating costs, cost savings can be improved:
Automated processes saving time and money
Effective management of shutdowns/downtime
Provide visibility of work in progress and an audit trail
Optimise operations safety and risk to maximise company profitability and long-term sustainability:
Manage authorisation of work with effective delegation
Hazard identification and control
Reduced isolation breaches
Operational safety performance can be improved through the use of OpSUITE; other benefits include:
Reduced risk
Reduce maintenance costs
Optimised planned shutdowns
Effective behaviour-based safety programmes
Better managed engineering and production information
Improved auditability
Adapt IT's ICT professional services include:
Business intelligence (BI) services
Human capital management (HCM) services
Enterprise resource planning (ERP) support services
Development and integration services
Cloud services and software as a service
Training and development services
Recruitment services
Consulting services
Business and technical advisory
Solution development
System support
About Adapt IT
Adapt IT is a Johannesburg Stock Exchange (JSE) listed company that provides a variety of innovative IT services and specialised solutions to the mining and manufacturing, education, financial services, energy, and telecommunications management industry sectors.
With approximately 790 employees, led by a core team of executives, operating out of South African offices in Durban, Pretoria, Johannesburg, and Cape Town, and international offices in Mauritius, Botswana, Ireland, Australia, and New Zealand, Adapt IT is strategically placed to deliver meaningful long-term value to its clientele, which consists of customers in 38 countries in Africa, Asia, Australasia, Europe and North America.
Each operating division has specific areas of focus with a long and successful track record and deep expertise in a specific industry vertical, service area or technology. These divisions share a common business proposition and set of values that places customers firmly at the centre.