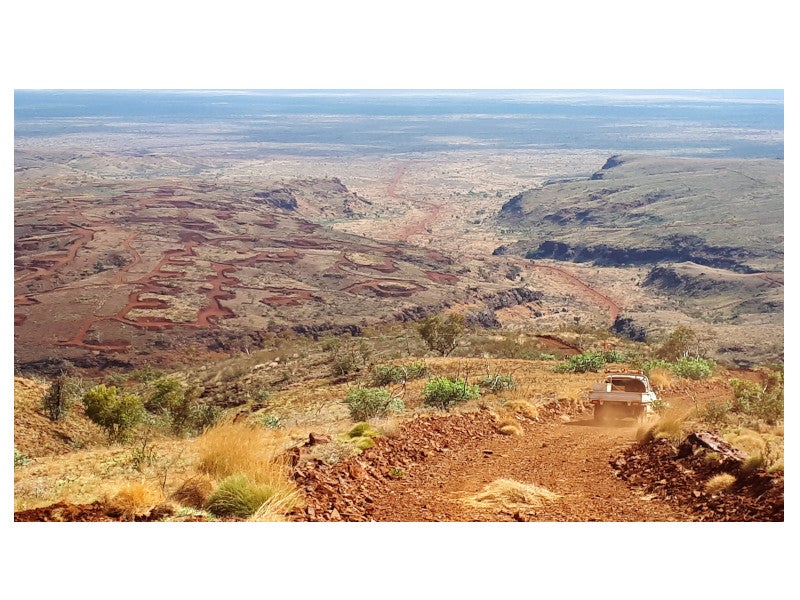 Rio Tinto's Gudai-Darri iron ore mine is expected to involve a capital cost of A$4.3bn ($3.1bn). Credit: Copyright © 2019 Rio Tinto.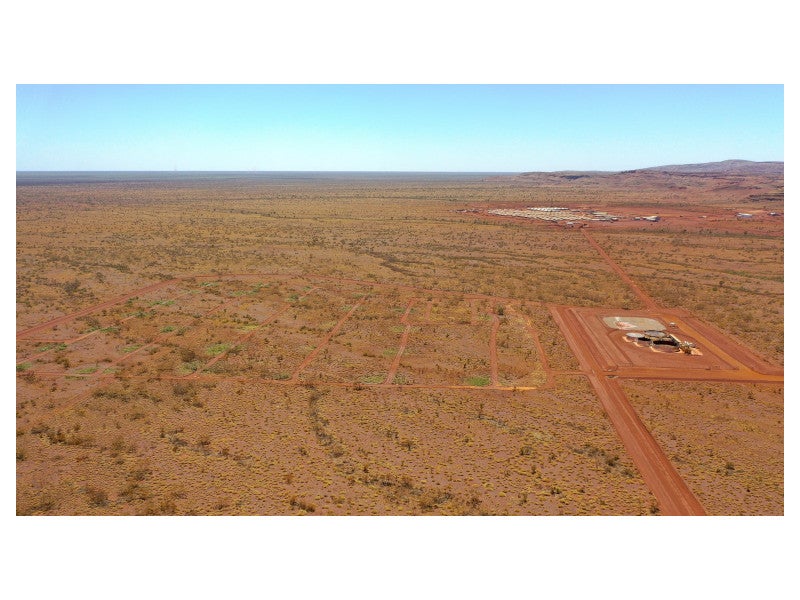 A solar power plant is being built at the Gudai-Darri project site to reduce the carbon footprint of the mine. Credit: Copyright © 2019 Rio Tinto.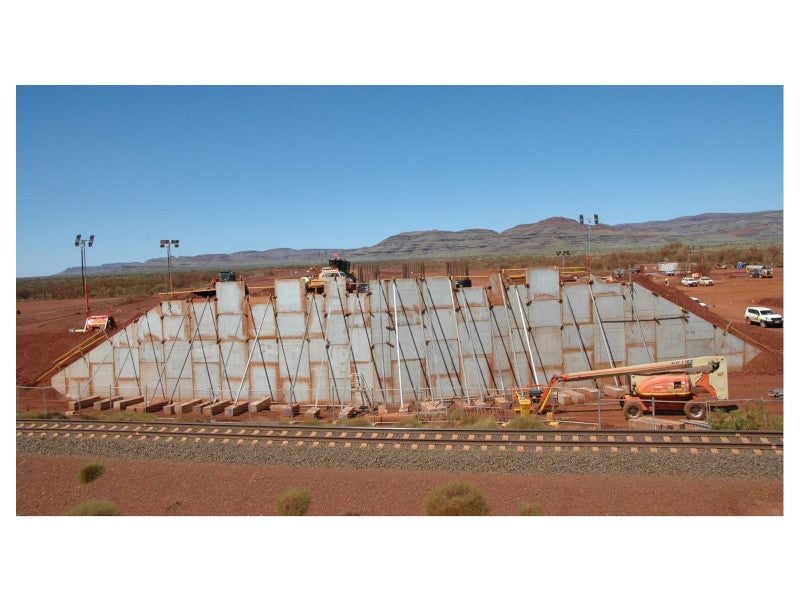 The mine is connected to Rio Tinto's existing rail network, which is located just south of Lyre Siding at Numbat, with a new 166km-long railway line. Credit: Copyright © 2019 Rio Tinto.
The Gudai-Darri iron ore mine, previously known as the Koodaideri mine, is located in Pilbara, Western Australia. The mine is operated by Rio Tinto, a multinational metals and mining company.
Gudai-Darri is the company's first greenfield mine and its most technologically advanced mine. It has an estimated mine life of more than 40 years.
Rio Tinto approved a $2.6bn investment for the development of the mine in 2018. Supply chain issues and labour shortages caused by the Covid-19 pandemic, however, led to an increase in the capital cost estimate to A$4.3bn ($3.1bn).
First ore from the mine was produced in June 2022 while peak production is expected to be reached in 2023. A feasibility study is also being conducted for the expansion of the mine.
The project supported more than 3,000 jobs during its design and construction phase. A further 600 permanent jobs are expected to be created during the operational phase.
Location and geology of the Gudai-Darri deposit
Gudai-Darri is a bedded iron ore deposit hosted in the Dales Gorge Member of the Archean era Brockman Iron Formation within the Hamersley Basin.
The mine is located about 110km from Newman, Pilbara. The location is approximately 35km north-west of Rio Tinto's Yandicoogina mine operation in the East Pilbara region.
Gudai-Darri project mineralisation and reserves
The deposit hosts continuous mineralisation, affected by structure, stratigraphy, and weathering.
Mineralisation is found within a Brockman Iron deposit with high phosphorous content along with a weathering overprint.
It has a strike length of up to 8.6km in a west-northwest to east-southeast direction and up to 2.8km in a north-northeast to south-southwest direction.
The mine is expected to contain total reserves of 561 million tonnes (Mt), graded at 61.8% Fe, including 286Mt of proved and 275Mt of probable reserves as of December 2020.
Mining and processing of the Gudai-Darri project
The iron ore mine employs conventional truck and shovel open-pit mining at an appropriate bench height to extract the ore. Blast hole data is utilised to control the grade at the mine.
The mine fleet includes four Cat autonomous drills, dozers, graders, loaders, water carts and shovels.
Ore from the mine undergoes dry-crushing in-pit before it is conveyed to the central processing facility.
Gudai-Darri has a production capacity of 43 million tonnes per annum (Mtpa). It will support the future production of Rio Tinto's flagship Pilbara Blend™. The ore produced is transported to the port for export.
Technology and innovation at the Pilbara iron ore project
The Gudai-Darri mine design incorporates several advanced technology and innovative features, which help enhance production and safety.
It uses automation and digitisation including advanced data analytics as part of the company's Mine of the Future programme, which aims to reduce the environmental impact while improving mine safety. Autonomous vehicles, trains, and drills help increase the operational efficiency of the mine.
The autonomous 793F trucks are outfitted with Caterpillar's Cat Command system, which is a proven autonomous haulage system.
Rio Tinto uses its AutoHaul™ system of driverless heavy-haul, long-distance trains to deliver iron ore from the mine to its port at Cape Lambert. It also utilises the world's first autonomous water trucks.
A digital replica of the processing plant will be created, which can be accessed by the onsite personnel in real time. Fully-integrated mine automation and simulation systems, along with an automated workshop, will also be deployed.
Furthermore, the company plans to deploy a robotic ore sampling laboratory, as well as field mobility devices for the mine personnel.
Infrastructure details of the Gudai-Darri mine
A new 166km-long railway line is used to transport ore from the Gudai-Darri mine to the company's existing rail and port infrastructure.
A 34MW solar photovoltaic facility is being built over an area of 105ha at the mine to reduce its carbon dioxide (CO2) emissions by 90,000tpa.
The Gudai-Darri solar farm is estimated to supply 65% of the average electricity consumption of the mine and 100% of its electrical needs during peak operations.
Contractors involved
Monadelphous, an engineering group based in Australia, received a contract to provide construction and support services for the Gudai-Darri iron ore project in June 2021.
Clough was selected in a joint venture with Acciona to perform civil works for the construction of the northern rail formation for the Gudai-Darri project.
Australia-based civil and mining contractor NRW received a contract to deliver the Gudai-Darri solar farm in July 2021. The contractual scope includes design, procurement, construction, testing and commissioning of all equipment associated with the plant. The company partnered with Balance Services Group to supply and install the solar facility.
NRW was also selected to undertake plant bulk earthworks for the Gudai-Darri mine project. In addition, it was contracted for the southern rail formation. The contract covers land clearing and stripping, rail formation, road construction, bulk earthworks, and rail signalling civil works.
Grounded Construction Group received a contract for the supply and installation of 63 transportable concrete base modules for buildings, including gatehouse, emergency response & medical centre, tyre change facility, fabrication workshop, and plant administration offices.
Rio Tinto appointed Worley, an industrial engineering solutions company, as the project's engineering, procurement and construction manager (EPCM) in April 2019.
Lorrex Contracting, an Australian civil and mining services provider, was contracted to undertake the construction of 8km of village access roads, as well as heritage and delineation works.
The Kurtarra Cape joint venture (KCU) was selected to install 170km of optical fibre as part of the new railway line.
Construction and mining equipment manufacturer Caterpillar supplied the autonomous 793F haul trucks and related machinery. It also partnered with Rio Tinto to explore increased automation of the heavy mining equipment at the mine.
FLSmidth was awarded a contract for the design, supply, installation and commissioning of minerals handling equipment for the project in April 2019. The company will support Rio Tinto in the deployment of smart technology to interconnect all components in the mining value chain.
FLSmidth appointed G&S Engineering Services, a subsidiary of DRA Global, to provide site erection services and commissioning support for the installation of three rail-mounted yard machines at the mine in May 2021.
Southern Cross Electrical Engineering (SCEE), an electrical and communication service provider based in Australia, was selected to perform the plant electrical and instrumentation works at the mine in November 2020.
Civmec was engaged for the supply, fabrication, surface treatment and modularisation of equipment such as conveyor and shuttle trusses, platework, and stick steel for the Gudai-Darri project in January 2021.
Rio Tinto employed Adapt IT's IntelliPERMIT solution to reduce risk exposure to mine workers. IntelliPERMIT is used to manage the isolation of all equipment from uncontrolled energy sources.