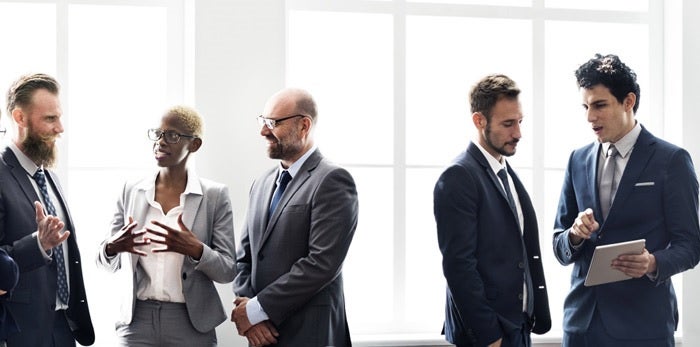 Our new Self Service Center for Customers and Partners has been released. Read the interview to find out what the new center means for you.
Our Commitment to the Success of our Customers and Partners
BlueCielo has recently launched a completely new Self Service Center. It's developed to provide our customers and partners with a personalized, single sign-on access to all Meridian-related information, training and support. We interviewed Edwin van Dijk to find out what changes the new BlueCielo Self Service Center brings, and how this platform could benefit our customers and partners.
Can you explain why BlueCielo decided to revise the previous portal?
Over the past years, we have received valuable feedback and suggestions from our customers and partners. We combined all these suggestions and started thinking about how to make them a reality. It became clear that a completely new platform would be needed to achieve this – so we created the new BlueCielo Self Service Center. Providing outstanding customer and partner support has always been one of our core differentiators and the new BlueCielo Self Service Center marks another milestone in improving our customers' online experience.
How did you do it?
At BlueCielo, we like to take a pragmatic, step-by-step approach. And because our customers are located around the world, we strive to provide an excellent service 24/7, regardless of location. To achieve this, we had two major goals in this project. Firstly, we wanted to provide our customers and partners with the tools they need to be successful. We believe that sharing our resources and knowledge is the key to helping our customers achieve greater success with BlueCielo software. Secondly, we also wanted to ensure that users would get one central platform for easy access. With a single sign-on to the new BlueCielo Self Service Center, all our customers and partners can now get direct access to all the resources that are available on the website without filling in any forms. They can also access additional content such as in-depth whitepapers, technical product information, technical specifications, and more – all in one place.
What are the major improvements?
The most striking change is the one-stop shopping for our customers using or supporting our software. Further, the new BlueCielo Self Service Center provides a clear and intuitive user interface. It also provides direct access to other BlueCielo platforms, such as Product Help Centers, Technical Documentation and the BlueCielo Academy, which previously required separate login credentials. For our partners, we have also implemented some important improvements in the sales and support processes, which will ultimately benefit our customers too.
What's next?
We are very pleased with the initial feedback from our users, and we encourage our customers and partners to share their ideas and suggestions with us. Our customers' success is our success. We are committed to providing everything they need, and more. This is just one initiative to make that promise real. In the near future, we are planning to further expand the self-service functionalities of the new center and launch a mobile version. We are also planning to bring a version for potential customers that will be designed to introduce them in-depth to the world of BlueCielo and give them all the information they need during their decision-making process.
"The new BlueCielo Partner Center has a clean, fresh, modern look and is far more intuitive than the predecessor. It is easy to navigate around the site if you are just browsing, but it also gives you a more direct route to particular information you may be looking for. I think the whole user experience has been enhanced, and search and retrieval of information has been made quicker and easier for experienced staff and new starters alike," said Steve Finnigan, RiteClick Consultants Ltd.
Continue reading this article on our website.