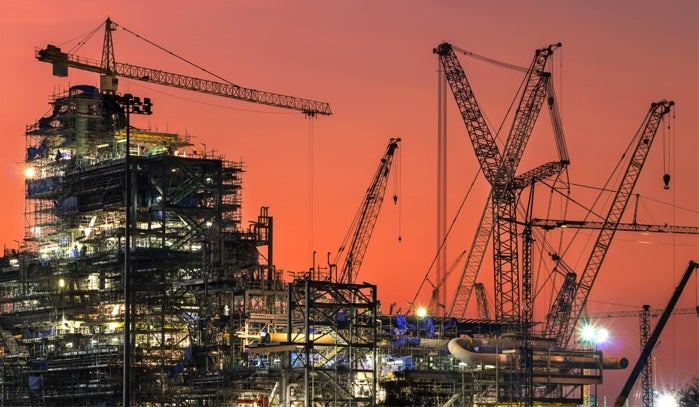 Deep dive into information erosion, a major challenge to profitability, and discover how a new strategy for asset information management can result in cost savings and enhanced compliance.
All asset owners strive for profitability – and achieving it often requires plant modifications. Combined with scheduled maintenance work, this can result in hundreds of projects being executed each year. Within those projects, tens to hundreds of thousands of documents are modified or created. And in each project, accurate information makes the difference between smooth execution and costly delays. Managing engineering information has higher requirements than general document management as it involves a variety of data types from a number of sources, each of which has essential relationships which must be maintained. But when change projects are executed concurrently through an extended supplier and contractor network, that data can quickly become uncontrolled.
The cost of losing control
Uncontrolled engineering information affects more than just project execution. Without control, data loses integrity and stakeholders throughout the enterprise lose confidence that they have the latest accurate information needed to do their job. Within the Oil & Gas industry, this information erosion can compromise safety, cause delays in critical situations, and make it impossible to comply with regulations and maintain the license to operate.
Having inaccurate, incomplete or inaccessible asset information leads to what are known as 'information incidents', where faulty information was a major identifiable cause of the problem. According to the industry analysts ARC Advisory Group, losses caused by information incidents typically amount to 1.5% of annual sales. In a plant with $250m annual sales, that means $3.75m is lost every year.
"Losses caused by information incidents typically amount to 1.5% of annual sales. In a plant with $250m annual sales, that means $3.75m is lost every year."
The cost of uncontrolled engineering information may be clear, but the solution often seems complex. Each department within a company may be using separate systems and processes to execute their tasks, and the resulting data silos may not be interoperable. Even gaining insight into the information stored in various systems can become a significant challenge. So how can this be improved within existing systems and investments? It starts with a new vision.
Introducing the Best Documented Plant
Based on more than 30 years' experience, BlueCielo has developed a solution concept to pro-actively control data consistency and the completeness of technical documentation. It's called the 'Best Documented Plant', and the clue is in the name. A Best Documented Plant has all the necessary documentation, as specified by departmental stakeholders, for every asset or piece of equipment under control. A Best Documented Plant ensures that, from an asset information management perspective, you have the safest, most productive, and most compliant plant possible.
The Best Documented Plant concept is based on the asset classification taken from the plant breakdown structure which is optionally known within your Enterprise Asset Management System. BlueCielo leverages Reference Data Libraries found in ISO 15926 to create a reference between the asset types and the required documents, depending on the process and project specifications. These concepts are managed for all stakeholders to provide performance monitoring dashboards.
The dashboards show the total numbers of assets under control, the percentage of compliance, and a breakdown of missing documents by stakeholder department. Dashboards also show the overall progress to inform a timeline for completion.
Accurate information, anytime, anywhere
The Best Documented Plant approach combines the power of BlueCielo Meridian software for managing asset-related engineering information with the clear goal of asset data integrity and compliance. By setting up the BlueCielo Meridian Plus environment according to the Best Documented Plant concept, each stakeholder has access to every necessary or mandatory document to perform their work in the most efficient way. Comparing the actual equipment status against the information requirements in the libraries means the degree of compliance can be visualized and monitored. By progressing towards the goal with use of Key Performance Indicators, the plant's documentation will be more compliant and it will be effortless to demonstrate it.
Start your journey towards a Best Documented Plant today.
Continue reading this article on our website.