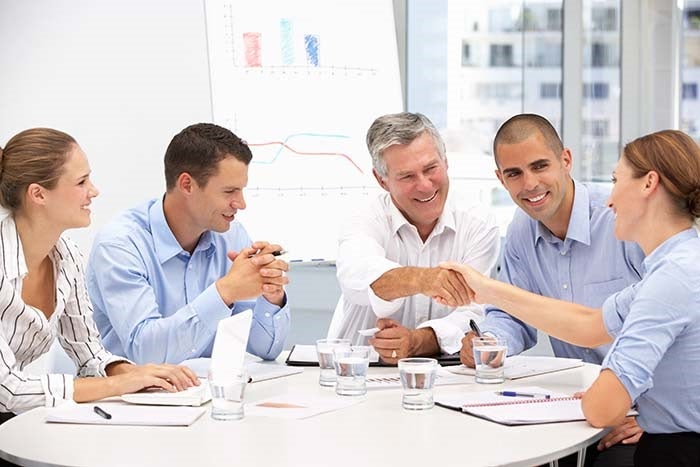 On September 22, BlueCielo will hold the first Customer Advisory Board (CAB) meeting in Denver, Colorado, inviting our customers to contribute to our product roadmap and future innovations.
At BlueCielo, we are committed to support the changing needs of our global customers through the development of new initiatives that add greater value to their business. The CAB is an exciting, new program designed by BlueCielo to provide a collaborative forum for a group of forward-thinking customers.
Keeping Ahead of the Curve
Our intention with this initiative is to ensure that our innovation and product development agenda matches our customers' business needs. The main objectives of this meeting are strategic planning, long term performance and helping our customers to grow their business with Meridian. As result of that, we will be working closely with the CAB members to discuss industry challenges and align on the planning and future development of BlueCielo Meridian. Incorporating the CAB into strategic planning marks an important milestone for our organization.
"The Customer Advisory Board will help BlueCielo align our product strategy directly with our customers. We want to stay closely attuned to their needs and challenges and are excited about the new ideas that will come as a result of their participation." commented Willem-Jan Scholten, CEO, BlueCielo.
Our Success Lies in the Success of our Customers
The first CAB meeting organized in Denver, Colorado will be dedicated to topics such as Asset Lifecycle Information Management (ALIM), mobile strategy, data analytics, cloud adoption, 3D scanning, BIM maturity, and trends towards more support for owner operators to collaborate with their contractors and suppliers.
By sharing our expertise on Engineering and Asset Information Management, we want to help our customers to accelerate the performance of their business. We continuously strive to have a positive impact on their organization and we believe the CAB meeting will be a powerful engine of engagement, industry acumen and business transformation. We look forward to delivering even better solutions and business outcomes in the years to come.
"At BlueCielo, we strive to stay ahead of the curve, providing the process-driven industries with software solutions for operational efficiency and compliance. It is critical to keep in close touch with our clients and abreast of new developments in the market." said Richard Warren, Product Owner, BlueCielo
If you would like to know more about CAB or become a contributing member, please contact BlueCielo.
Continue reading this article on our website.