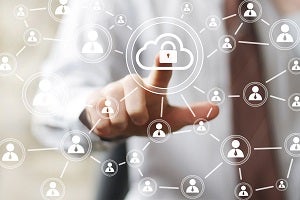 The only cloud-based portal for collaboration with contractors without direct access to internal master data and workflows: Meridian360 Portal.
Today's project teams utilize the best global resources, but connecting internal stakeholders with external contractors and suppliers around the world remains a challenge to project progress control and profitability. That's why BlueCielo has launched a new hybrid cloud solution that allows users to exchange data, collaborate with extended project teams and validate deliverables in the cloud. It's called Meridian360 Portal.
Meridian360 Portal is designed to leverage the power of BlueCielo Meridian in combination with the cloud to improve collaboration and reduce costs. It is ideal for global owner operators and engineering contractors that need secure cloud-based collaboration and document exchange with an extended project team.
Collaboration just got better
Meridian360 Portal provides a single solution for managing capital, expansion, overhaul and change projects, including brownfield and greenfield projects. It increases efficiency through time saved on document control, project management, review and validation of project deliverables, and by eliminating lead-times due to offline or paper-based communication processes.
Collaborate anytime, anywhere
With Meridian360 Portal, you get high security through the Microsoft Azure cloud platform and improved data handovers and full proof of control for regulatory compliance. Communication and data exchange are optimized to keep projects on specification, within budget and on time, so you can partly or fully outsource your plant changes for the best possible price with confidence.
Discover Meridian360 Portal
Learn about the comprehensive set of capabilities to support the entire project lifecycle.
Avoid the hidden cost of collaboration
Find out what makes projects so hard and learn how to avoid hidden costs.
Continue reading this article on our website.