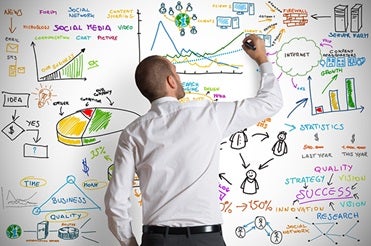 Good business relations are based on strong partnerships. The Microsoft Go-To-Market (GTM) Services help technology partners make their applications even more successful. Find out how GTM services helped us successfully get our message across to you.
Microsoft Go-To-Market Offers Valuable Exposure
Microsoft strongly believes that Meridian360 Portal has a promising future. Working towards this future, we have teamed up with the Go-To-Market (GTM) Services to gain more exposure for our solution. GTM Services helped us address more prospects and expand our partnerships. Thanks to this co-operation, we were able to spread our message through social media posts, premium marketplace listings, advertising, and Microsoft Channel 9 .The Channel 9 site has an impressive collection of sales and marketing resources, including jointly published datasheet that summarizes the technical characteristics of Meridian360 Portal. With the key focus on co-selling and co-marketing opportunities, the GTM strategy offered us unique opportunity to get exposure to tens of thousands of Microsoft direct sellers and channel partners. As our use of Microsoft technology continues to grow, we will capture every opportunity to unlock more unique Go-To-Market benefits.
Leverage the Power of Meridian360 Portal with Azure
At BlueCielo we needed a cost-efficient and agile infrastructure to deploy our Meridian360 Portal. Built on the Microsoft Azure cloud platform, Meridian360 Portal is a hybrid cloud solution that offers the best of two worlds: the power of Meridian software combined with the world-class reliability, performance and enterprise-grade security of Azure. Meridian360 Portal is a cloud-based portal that offers full collaboration with the entire supplier network without giving them direct access to internal master data and workflows.
"Global project teams face distinct obstacles in collaborating and working together productively. We're pleased BlueCielo has chosen Microsoft Azure for its global scale and enterprise-grade security to power their Meridian360 Portal to help businesses of all types and sizes improve project collaboration and information engineering in the cloud "said Nicole Herskowitz, Senior Director of Product Marketing, Microsoft.
Microsoft and BlueCielo have jointly published materials.
Continue reading this article on our website.