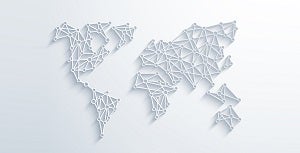 BlueCielo Meridian 2016 introduces three software levels matched to organizational needs, and includes the launch of a new hybrid cloud product, Meridian360 Portal.
The 2016 version is designed to meet the current needs of companies in asset-intensive industries and facilitate their future growth.
As always, the software is supported by BlueCielo implementation services and a range of training courses. In this release, the new functionalities will support globally operating organizations needing to centralize and improve collaboration with external contractors and suppliers.
Three new Meridian product levels offer customers a choice of functionalities and focus areas to maximize their profitability:
Meridian Base – control your drawings. Allow users to create, search, view and maintain CAD files, renditions and references in a single drawing management solution that connects departments
Meridian Standard – manage your project teams. Support concurrent engineering for seamless data handovers and easy audits with a single engineering information management solution
Meridian Plus – optimize your profitability. Increase return on assets with a full solution for Asset Lifecycle Information Management in highly regulated environments
Find the right solution to meet your needs – compare software levels
Watch the webinar "What's New in Meridian 2016"
Download the eBook Meridian 2016
Continue reading this article on our website.