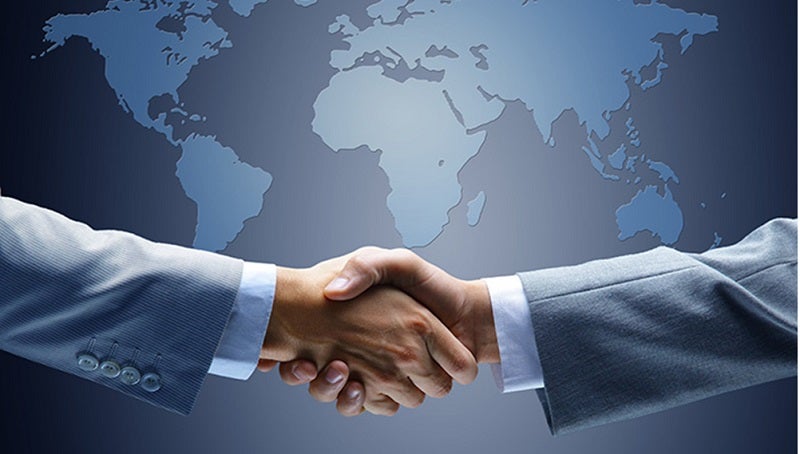 BlueCielo, a leading global provider of software solutions to monitor and control technical information throughout the asset lifecycle, has appointed Axino Solutions a fast-growing developer and provider of leading-edge enterprise management systems and solutions, as a reseller and implementation partner for Germany, Austria, and Switzerland.
Axino Solutions' comprehensive applications, advanced technologies, and decades of experience as a systems integrator and provider of customized solutions make it a strong strategic partner for BlueCielo, which leverages a comprehensive network of certified partners to provide local support for its software solutions. Each certified partner is capable of advising customers and providing all services necessary to implement and maintain BlueCielo's Meridian software. The agreement between BlueCielo and Axino Solutions provides a framework for both companies to integrate their solutions to manage their customers' Asset Lifecycle Information and leverage reliable, accurate technical data in their day-to-day operations.
"The alliance is an exciting opportunity for both organizations," said Willem-Jan Scholten, CEO of BlueCielo. "We look forward to a long and fruitful partnership with Axino as we continue to broaden our markets in DACH region. Their rich expertise better positions us to provide our customers with truly comprehensive engineering and document control solutions. In the end, through this partnership, our customers become the winners by achieving greater efficiencies and profits in their businesses."
"The agreement is a tremendous plus for both companies and will help us to meet the increased demand for our products and services throughout the DACH region," said Michael Wallrath, Managing Director, Axino Solutions. "We look forward to working with BlueCielo as we continue to build upon and expand our service portfolio throughout Europe and beyond."
Continue reading this article on our website.