Weir Minerals is a global leader in delivering high-quality engineered products for slurry transportation, comminution and minerals processing applications in the mining and construction aggregates sector.
With over 140 years of experience, the company's solutions aim to enhance productivity, operation longevity, capacity and efficiency by combining a hydraulic design and corrosion-resistant materials.
Piston diaphragm pumps for handling abrasive materials
The GEHO® TZPM pump is a crankshaft-driven piston diaphragm pump, which is designed to handle coarse mineral ores, minewater and tailings slurries.
Designed for pumping solids and liquid mixtures, as well as high-pressures or hydraulic heads, the unique GEHO® diaphragm protects pistons and liners from abrasive slurry contact.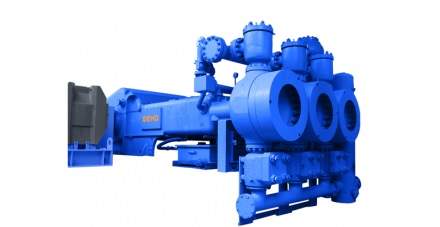 Weir Minerals supplies a wide range of pumping equipment for the mining sector. The GEHO TZPM pump is designed to handle uneven mineral ores, tailings slurries and mine water.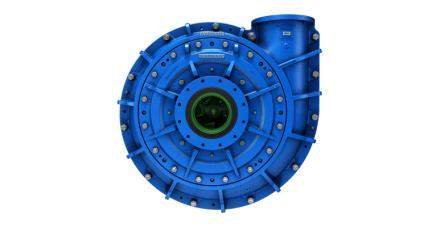 The Warman MCR pump is suitable for mill discharge and slurry transportation operations.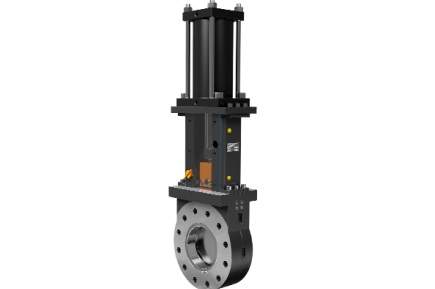 The Delta Industrial series 60 knife gate valves is rated by the American Society of Mechanical Engineers.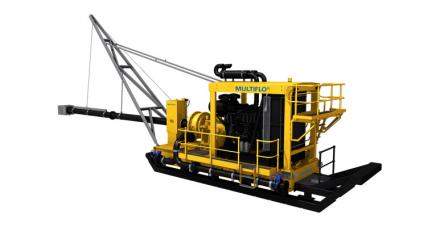 Ideal for dewatering applications, the MultiFlo pumps are customisable to meet specific requirements.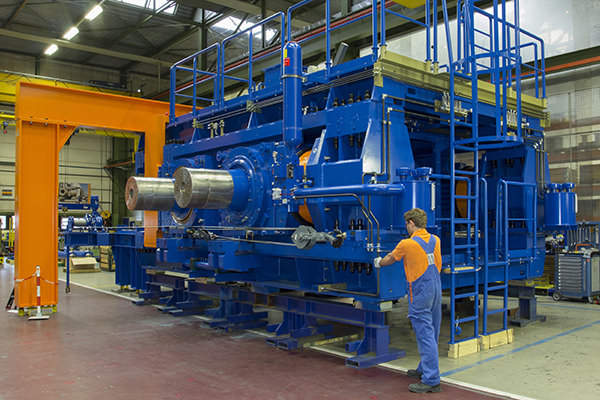 Weir Minerals Solutions has a network of service centres and experienced personnel to support clients worldwide.
The heavy-duty GEHO® TZPM pump offers low operating costs, energy consumption levels and a reduced carbon footprint, as well as long maintenance intervals and high-mean time between failures (MTBF).
The pump is suitable for a wide range of applications, including mine backfill, dewatering, coal slurry transport and gasifier feed, as well as hydraulic ore hoisting. In addition, further applications of the pump are in autoclaves, digesters and reactor feeds.
Other pump uses are in pipeline transportation, sludge transfer, tailings disposal, high-concentration slurry disposal (HCSD) ash disposal, and thickened sludge processing.
Pumps for processing dense abrasive slurries
The Warman® MCR pump is designed to handle large particles in thick abrasive slurries and offers highly efficient large-diameter, low-speed impellers. It is suitable for mill discharge and slurry transportation applications.
Featuring interchangeable elastomers, metal liners, or unlined metal, the Warman® MCR pump incorporates state-of-the-art wear-resistant materials, a self-centring stuffing box design, and an easy 'full face' side liner adjustment.
A fast 'one-piece' wet-end change-out version is available for larger pump sizes.
Linatex® Premium rubber sheet
For more than 90 years, Linatex® rubber has been providing superior protection for mining, sand and aggregates equipment.
Linatex® rubber products are strong, tough and resilient. Combined with the excellent tear, cut and abrasion-resistance, Linatex® premium rubber is irreplaceable in abrasion trouble spots.
Made using a patented technique that retains the attributes of natural latex, our durable rubber products are ideally suited for the lining of hose, chutes, valves, screen equipment, cyclones and pumps in adverse mining conditions.
Custom-built dewatering pumps
The Multiflo® diesel-driven, vacuum-primed units pump water against high head situations, slurries and solids from open-pits, making them suitable for dewatering operations at mine sites.
Fully customisable to meet specific demands, the Multiflo® range incorporates an array of corrosion and wear-resilient materials to pump corrosive minewater, while an extensive combination of engines and wet-ends offer optimal performance.
Multiflo® units can be customised to include options such as auto start / stop functions, discharge and suction arrangements, as well as monitoring instrumentation.
About Weir Minerals Solutions
Weir Minerals has a powerful team of experienced and qualified process engineers and service technicians to support their customers, backed with a network of service centres spanning 120 countries worldwide.
Weir Minerals' solutions experts take the time to understand customers' entire process, analyse any problems and bottlenecks, as well as propose ways to improve and optimise systems.
Incorporating Weir Minerals engineering and process expertise, along with its market-leading equipment, the company's solutions experts help customers achieve increased throughput with reduced downtime.