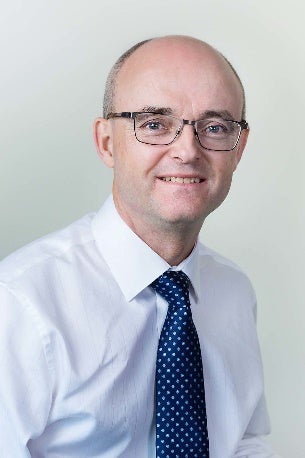 SRK Consulting (North America) is pleased to announce the appointment of corporate consultant Stephen Day as its new chairman.
Stephen brings to the role 30 years of worldwide geoenvironmental experience, nearly 20 of which have been with SRK (Canada). A geochemist by profession and regular author of technical papers, he specialises in developing waste management plans to address the leaching of mine wastes, particularly acid rock drainage. Stephen takes over from Daryl Hockley, who spent six years in the position.
"I am honoured to take on my new role during a time of transformation in the mining industry," Stephen said.
"The last few years have been, to say the least, challenging for the industry due to depressed commodity prices, loss of confidence in the profitability of mining, decreases in investments, and high-profile waste containment failures. However, with challenges come opportunities to re-think the fundamentals of how the industry starts, operates, and closes mines, while at the same time interacting positively and sustainably with other users of the land impacted by mining.
"Amid these significant changes, our highly experienced staff can help our clients see the opportunities to positively alter the way they operate. SRK will continue to deliver the balanced, independent technical advice that has enabled us to fulfil our unique project requirements worldwide."
Whether it is via a merge or outright purchase of another company, there are important...