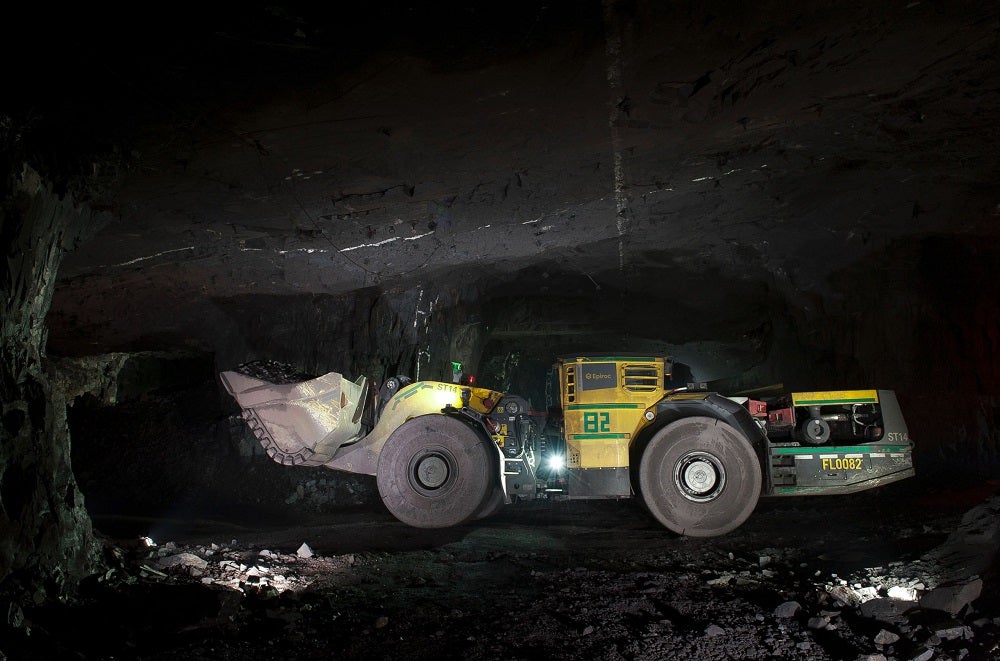 Brisbane-based mining and geotechnical specialist firm, Cartledge Mining and Geotechnics (CM&G), is pushing engineering boundaries, providing technical solutions to what could be the nation's deepest* underground coal operation in Queensland.
As Australia's shallow mining reserves become depleted, mines are progressively becoming deeper creating unique geotechnical and pillar design challenges, due to increased vertical and horizontal stresses.
The Queensland site project is currently in a conceptual stage as feasibility testing is applied to its proposed mining depths of 450m to 800m below the surface.
CM&G was engaged by the project owner to conduct a comprehensive pillar design proposal which included scoping designs for barrier, chain and main pillars for up to 800m.
Underground Coal Lead and geotechnical engineer for CM&G, Bongani Dlamini, said that his team had been working on a comprehensive framework to balance the needs of production and safety under the forecasted conditions.
"Understanding the stresses that pillars can handle is central to maximising extraction needs and maintaining site safety," Dlamini said. "Design challenges are becoming increasingly significant in Australian underground coal mines, progressively getting deeper with some operating at depth thresholds of 500+ metres.
"At these depths, there is little or no Australian underground coal precedence and shaping pillar design advice will be more critical than ever in maintaining the safety and production capabilities of Australian mining companies."
Dlamini said the perceived risks were high due to the unavailability of documentation denoting practices under similar conditions both in Australia and overseas.
"Pillar performance and design approaches are well documented at shallower depths but there is scarce information on pillar design frameworks for depths reaching over 500m.
"There is a national acceptance emerging that traditional empirical pillar design approaches in isolation might not be adequate in addressing depths outside the current Australian underground coal database…But, a multi-pronged approach would be pivotal," Dlamini said.
The framework design CM&G recommend in scoping these conditions marries a combination of empirical, numerical, analytical, and operational (ENAO) benchmarking which includes international experience.
"Countries including the United States and China have more experience working in deep underground coal mines and part of the future success of the Australian mining sector will rely on investigating and adapting those learnings to the unique conditions our landscape presents.
"These experiences in overseas demographics give us indicators on what has worked in the past, but as we enter relatively unknown territory at depths approaching 800m, we need to use this combination of design methods," Dlamini said.
The underground mining expert furthered that the application of the ENAO approach would predict the most realistic safety and business outcomes.
"Pillar design risk, or safety, is likely to be under-represented in deep Australian coal mines due to knowledge gaps in pillar performance and design approaches, and the potential consequences of that could mean failure, instability and financial impacts.
"In contrast, the fallout financially in approaching pillar design scoping too conservatively can lead to projects being deemed as unviable or cause a significant reduction in production capabilities," he said.
Dlamini said the approach to adequately mapping the financial and safety pillar designs for the proposed site was achievable through the application of the ENAO approach in conjunction with international benchmarking.
"As a direct result of that research and consultation, we were able to deliver a mining solution that assessed the ability to optimise pillar size requirements by reducing their widths," he said. "This yielded prospects for the company including a significant increase in the extraction of longwall panel coal reserves.
"The reduction of the proposed barrier pillar widths by 14 metres across each longwall meant that an additional 14m of coal could be extracted from each panel, equating to 340,000 additional coal tonnes over the mine's life."
Dlamini said the time and financial investment in determining the safety and viability of proposed mining sites reaching such depths were proven to be highly valuable, and in the case of this mine, the proposal to reduce the pillar widths translated to an additional $55 million to the mining company.
*CM&G were engaged by a major mining company to conduct a comprehensive pillar design proposal which included scoping designs for barrier, chain and main pillars at depths ranging between 450m and 800m; believed to be the nation's deepest underground coal operation.
*The coal mine has not been disclosed at the request of the mining company owing to the early-stage nature of the project.