The Contract Power Group of Companies (CPG) was formed back in September 1991 and has a long association with the mining and energy sectors around the globe.
Originally operating under the name Contract Power Management Australia, the company has developed to offer a wide range of services.
Following a surge in the mining sector in the early 1990s, the company began building power stations before expanding its interests offshore.
The new-look CPG is made up of six sectors:
Contract Power Group of Companies (CPG)
Contract Power Management Australia (service work locally)
Contract Power International (offshore project work)
Contract Power Australia (contracting and operations company)
Contract Power Holdings
Contract Power Hire (labour and labour hire)
Pilbara Power WA
Collectively, these divisions take on the challenging roles of power station supply and the sale of power contracts to both domestic and international clientele.
Purpose-built generators
Every client has a different view on the way a generator should appear visually and with that in mind CPG has a variety of choices in place for customers.
Starting with the basics, we offer a generator coupled to a single bearing alternator which is resiliently mounted on a steel skid with four lifting points attached.
From here, the client can then choose from the following options.
Multi-set power stations
Containerised custom-built units
Single set enclosures
Or any set from our Sentry Cummins range or Cummins Corporate range.
Facility for large power supply projects
CPG has recently purchased additional land adjacent to its current facility in the main industrial area of Kewdale, WA. Once these new facilities are completed in 2012, GPG will be able to tackle larger projects.
The site has ample hard stand area as well as large high truss workshops allowing access for semi trailers and large equipment. Each workshop has overhead gantry cranes with a maximum capacity to lift up 40t.
Sale of generated power
CPG specialises in the sale of generated power to the client. We take care of the purchase, design, installation, operation and on-going maintenance of your power requirements.
Generally we place staff on site and man the power station ten to twelve hours per day, and with our 24hr on-call back up in Perth we can guarantee your supply will be continuous.
CPG current build, own and operate (BOO) power stations are:
Savannah Nickel 10.2MW
Fortnum Gold Mine 5MW
Central Norseman 9MW
Cloud Break 36MW
Christmas Creek 54 MW
Galaxy Minerals WA 5 MW
This healthy portfolio ultimately leads to a cheaper and more reliable supply to the customer.
Power station service contracts
Jobs undertaken by CPG involve modifications and upgrades, along with routine servicing of regional power stations in Western Australia and around the world.
CPG has been conducting this type of work for five years and is geared up for extended field trips into the most remote parts of Australia and around the globe.
Our team of qualified fitters and electricians will take on the responsibility of the daily operations of your power house.
CPG will supply labour and technicians to care for the equipment, conduct oil changes, routine servicing and carry out on-site repairs. And when the time comes for out of frame rebuilds and major repairs, we will arrange this through our workshop in Perth.
Site logistics, spare parts, weekly and monthly reports are all handled by our team of experienced personnel, along with monthly, bi-annually or long-term service contracts.
CPG also offers a fleet of hire generation equipment and LV distribution boards in modified sea container configurations. Call to discuss your short or long term power generation needs.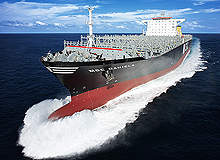 The Thalanga zinc project is located 60km south-west of the city of Charters Towers in Queensland, Australia.
Contract Power Group of Companies (CPG)