Founded in 1977 as a subsidiary of Bilkent Holding, Tepe Prefabricated Construction operates in the areas of modular panelised prefabricated buildings, living containers, pre-engineered steel buildings and permanent prefabricated buildings. Tepe Prefabricated Construction has been camp building supplier for major projects in the fields of mining, energy, construction, oil & gas, military, humanitarian aid, education and health services.
Permanent and temporary prefabricated buildings
Tepe Prefabricated Construction is a highly recognised and valued brand because of the reliability and quality of its products. The company is one of the oldest and best-known companies in its sector both in Turkey and in the surrounding geographical region. Having successfully completed projects in many different regions of the world, including Russia and CIS countries, the Balkans, Asia, Middle East and North Africa, continental Africa and South America, Tepe possesses the experience, know-how and skill to work with companies to meet various standards.
Camp site accommodation
Tepe Prefabricated Construction is a highly experienced supplier of camp site accommodation with various and large-scale EPC (engineering, procurement and construction) projects performed worldwide. According to engineering, design, project management, production, planning, transportation, packing, logistics, erection and startup capabilities, Tepe Prefabricated Construction carries out every project precisely by in house expert engineers.
Modular panelised prefabricated buildings
Modular panelised buildings are designed in accordance with diverse climatic conditions. These buildings can be disassembled, their sizes can easily be changed and may be repeatedly used due to their modular assembly features. Their assembly is also very simple because they are connected using bolts and nuts and have a light construction.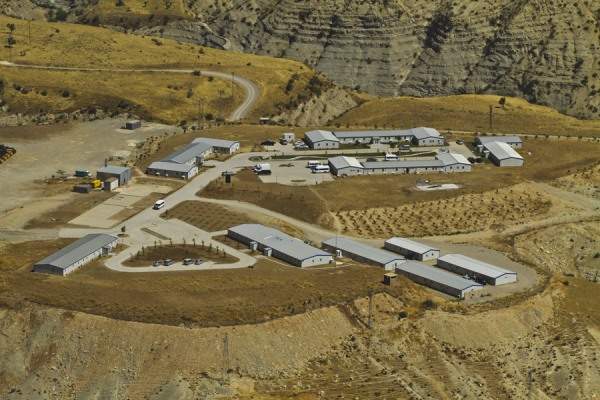 Modular panelised camp site buildings.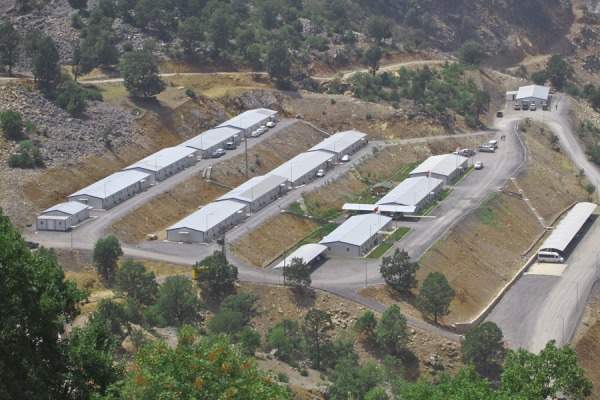 Modular panelised buildings are designed in accordance with diverse environmental conditions.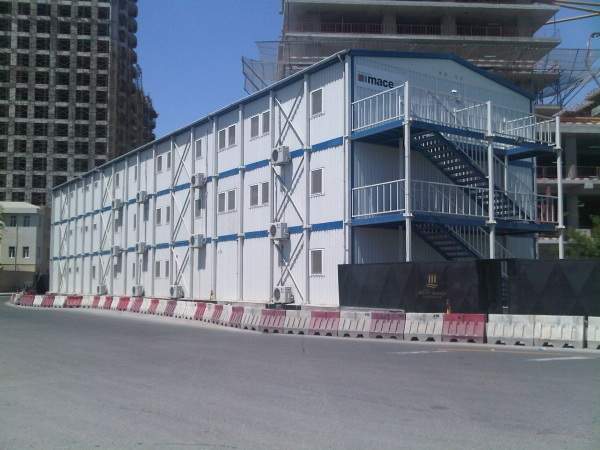 Three-storey modular panelised office building.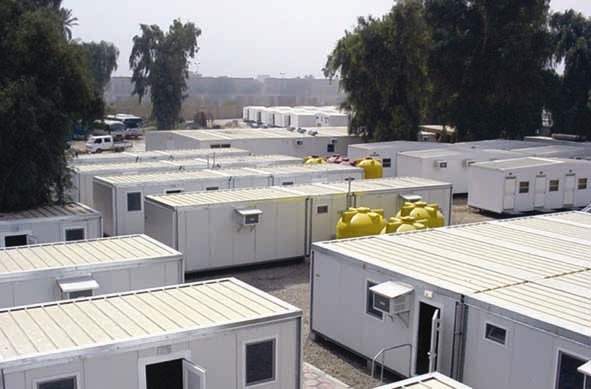 Containerised camp site buildings.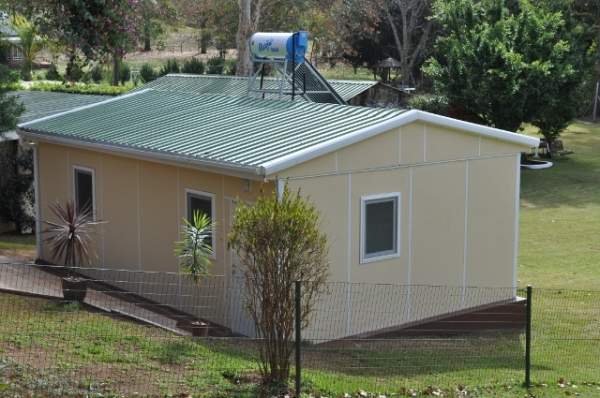 Prefabricated low-cost housing unit.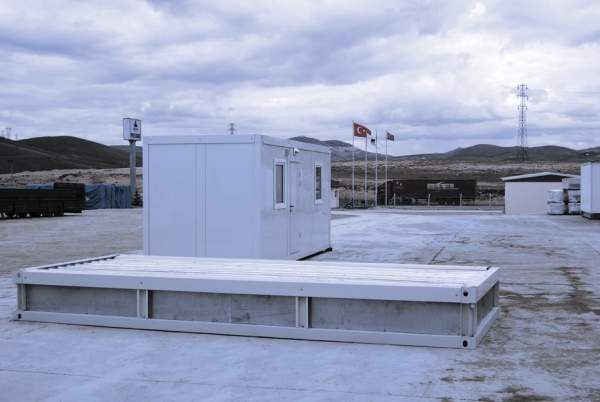 Flat-pack containers.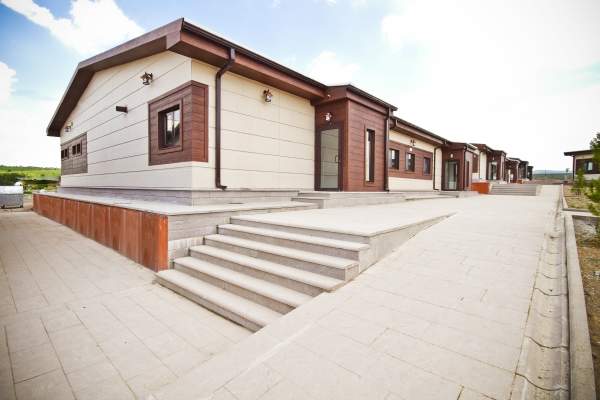 Permanent building.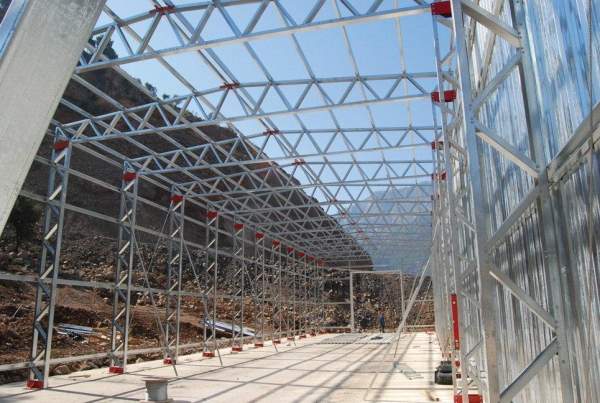 A skeleton view of pre-engineered steel building.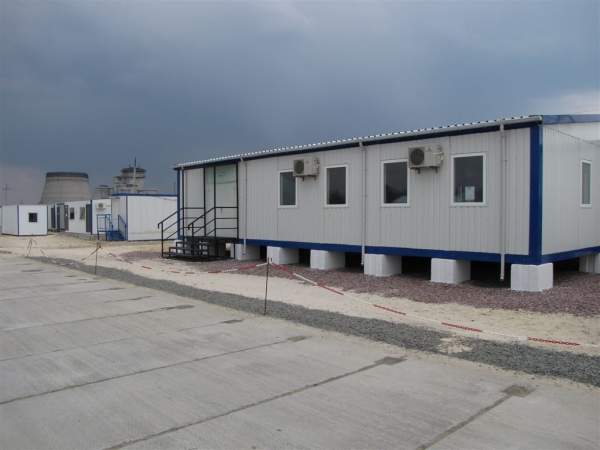 Building raised by concrete footings.
Long life, easy transportation and multi-functional use are other advantages of the modular panelised prefabricated buildings which provide an efficient solution for camp site accommodation, including dormitories, offices, dining halls, social buildings, laundries, laboratories, WCs, showers, and schools.
Living containers
Containers are designed and produced for all environmental conditions. They are preferred for camp site accommodation for their easy transportation and portability. Containers may be dispatched in disassembled (flat-packed) or assembled forms. Because the living containers designed by Tepe Prefabricated Construction are produced in modular form with nuts and bolts, such as places of elements, like doors and windows, may be changed according to their usage. Containers can be produced in desired dimensions and designs and can be single, double or multi-stored. The goods are delivered by lorries, long vehicles, ships, load containers, trains or cargo planes. They are packaged in line with international transportation and packaging standards if they are exported as mounted or flat-pack units.
Pre-engineered steel buildings
Pre-engineered steel construction buildings are designed for large spaces. These structures can be easily dispatched to any part of the world. Prepared according to custom specifications, these structures consist of a steel carrier system, facade and roof cladding elements.
It is very important to accurately calculate the loads that will affect the structure at the place of use, and to correctly analyse the carrier system.
Pre-engineered steel construction buildings are used in heights of 3m-3.5m and in large spaces such as warehouses, hangars, workshops, production facilities, sports facilities, shopping areas, showrooms, aircraft hangars, industrial plants and energy facilities.
Permanent buildings
Permanent buildings are produced with the purpose of achieving a useful life close to that of conventional (reinforced concrete) buildings but within a shorter time frame.
Our permanent buildings have more developed prestige effects and aesthetic properties. The structural system is designed for and produced with steel; the building materials in its inner wall covers and facade cladding allows for the use of many different materials.
Insulation values can be achieved using materials at desired insulation values depending on building will be located and according to environmental conditions. All sorts of galvanised painted steel sheeting can be used, as well as shingle type aesthetic roofing elements on the building roof. Fields of use are houses, villas, hospitals, clinics, health centres, showrooms, sales offices, schools, classrooms, kindergartens, sports centers, social facilities and restaurants.
Certified prefabricated construction
Tepe Prefabricated Construction has been awarded ISO 9001, ISO 14001 and OHSAS 18001 certificates because of high-level production quality, in-house service capabilities and technical expertise. Alongside these certificates, Tepe Prefabricated Construction quality has also been awarded Kazakhstan GOST and ISO, as well as Russian Federation Fire Certificate, GOST Certificate and Hygiene Certificate.
Major references:
ENI GROUP – Saipem; 10,138m² of prefabricated modular panelised camp site buildings in Aktau, Kazakhstan
United Nations – 64,000m² of shelters to Iraq
KBR (Kellogg Brown & Root) – 98,206m² of containerised dormitory buildings in Afghanistan
HOCHTIEF – 2,418m² of modular panelised type prefabricated buildings in Cheves, Peru
Contrack International – 33,916m² of modular panelised type prefabricated buildings in Afghanistan