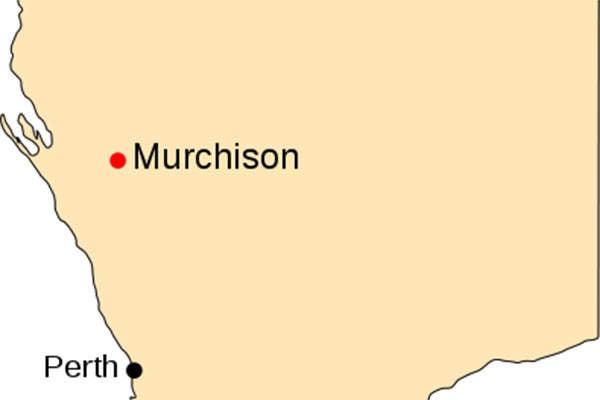 The Deflector gold project is being developed in the southern Murchison region of Western Australia. Image: courtesy of Mark.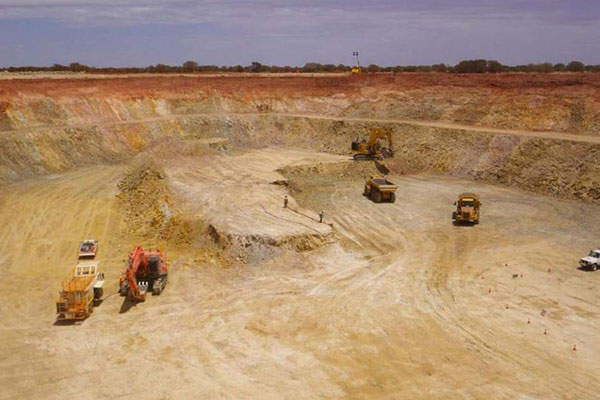 The project shares similar characteristics of Doray's existing Andy Well gold mine in Murchison region. Image: courtesy of Doray Minerals.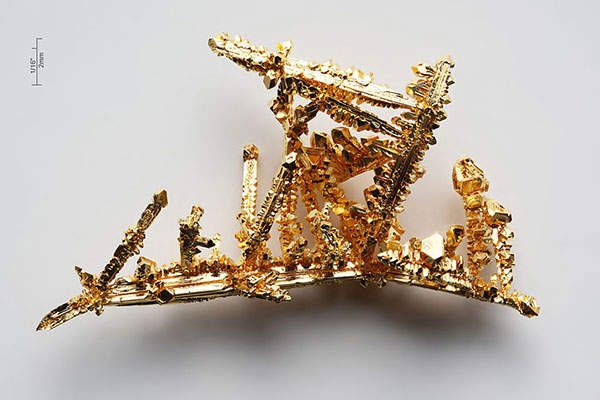 The Deflector mine is expected to produce 160,000oz of gold a year. Image: courtesy of Alchemist-hp.
The Deflector gold project located in the southern Murchison region of Western Australia is being developed to operate as a combined open pit and underground operation.
Doray Minerals holds 100% ownership of the project, following its takeover of Mutiny Gold in February 2015, which is anticipated to double its annual production to approximately 160,000oz of gold-equivalent.
Open pit mining at the project began in February 2016, while underground mining is scheduled to commence in June 2016. The project includes the construction of a new gravity-flotation processing plant, which is scheduled to be completed by May 2016.
The project is estimated to produce up to 160,000oz of gold a year. It is also predicted to produce 14,000t of copper and 186,000oz of silver as by-products during its six-year mine life.
Deflector project location, geology and mineralisation
The Western Australian gold deposit is located approximately 450km north of Perth and 160km east of Geraldton.
The project tenements form a part of the Gullewa Greenstone Belt, located to the south of Yalgoo, Western Australia. An east-west orientated synform was formed at the southern region of the belt comprising a lower group of mafic and ultramafic rocks with banded iron formation.
Mineralisation is hosted in two main lodes, and an early phase of gold in quartz veining is overprinted in the region. The quartz vein is enriched by a later sulphide breccia that hosts gold, copper and silver mineralisation.
Deflector mine reserves
As of June 2015, the mine is expected to contain 1.78 million tonnes (Mt) of gold grading 5.6g/t Au, 0.9% Cu and 6.3g/t Ag. It is estimated to contain 322,000oz of gold, 16,000t of copper and 360,000oz of silver.
Mining and processing of ore at Deflector project
The Deflector mine is an open pit operation initially but will also employ underground mining.
Open pit mining of oxide and transitional ore occurs in stages, with initial focus on the narrow Central lode pit. The underground mine will be established from an access point adjacent to the Central lode at a depth of 35m below surface. In addition to underground mining at the Centre lode, the deposit will also mine the wider Western lode pit and the smaller northern pit simultaneously.
The mine, which is accessed through a decline, employs conventional sub-level long-hole open stope mining method. Underground development will be centred mostly between the Western and Central ore bodies.
The processing plant is expected to have an annual throughput of 480,000t/y, with a head grade of 4.8g/t. It is expected to recover gold bullion from a gravity circuit prior to production of a copper / gold / silver concentrate using flotation methods. The plant will employ a three-stage crushing and screening unit, ball mill, gravity circuit, elution circuit and gold room, and a flotation circuit.
As approximately 80% of the ore body lies in fresh rock, the project aims to achieve overall gold and copper recoveries of 91% (56% gravity) and 93%, respectively. The recovered gravity gold will be processed at the Andy Well gold room and converted into dore. Gold and copper concentrates will be produced from the remaining 44% gold and copper, which will be exported.
Infrastructure facilities at the Deflector gold project
"Doray Minerals holds 100% ownership of the project, following its takeover of Mutiny Gold in February 2015."
The power required for the mining operations is supplied from a diesel power station, while two pipelines supply raw water from an existing bore field, which are supplemented by another pipeline that carries recycled water from the Gullewa tailings storage facility (TSF).
The tailings generated by the new processing plant will be transferred to the existing TSF at the Gullewa mine site through a purpose-built pipeline.
Workers are accommodated at a new accommodation village located within 1km of the mine.
Key players involved with the Deflector mine development
GR Engineering Services was engaged for the construction of the processing plant. PCF Capital was appointed as the advisor and entrusted with the responsibility to obtain financing for the development of the Deflector project.
Cater Care received a contract from Doray Minerals to provide facilities management services for the Deflector gold project, in December 2015. Maca was contracted to provide loading, hauling, blasting and drilling services at Deflector gold project.