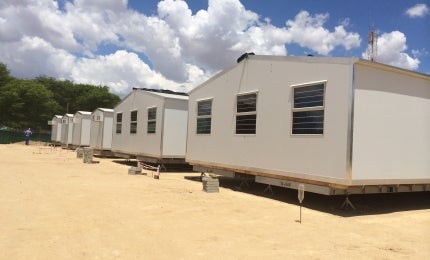 Parkhome Modular Units specialises in the manufacture of high-quality park homes and insulated structures (modular buildings / prefabricated buildings) for healthcare and education areas, office spaces, accommodation, washrooms and other industrial applications.
Flame-retardant modular buildings for the mining industry
Parkhome Modular Units uses only the best quality materials during the manufacture and assembly processes to create buildings with a low level of maintenance and an extended useful life.
The company's standard panels are made using flame-retardant grade EPS with pre-painted Aluzinc® coated steel skins, which offer a superior corrosion-resistance over standard galvanised skin.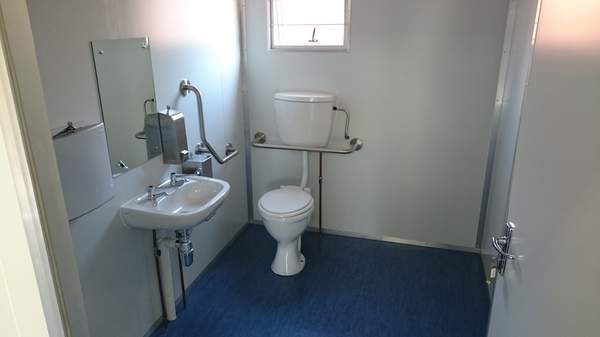 Parkhome Modular Units offers specialised washroom units such as this completed paraplegic washroom installed into a 12-bed eye ward in Ngwelezane, KwaZulu-Natal (KZN), South Africa.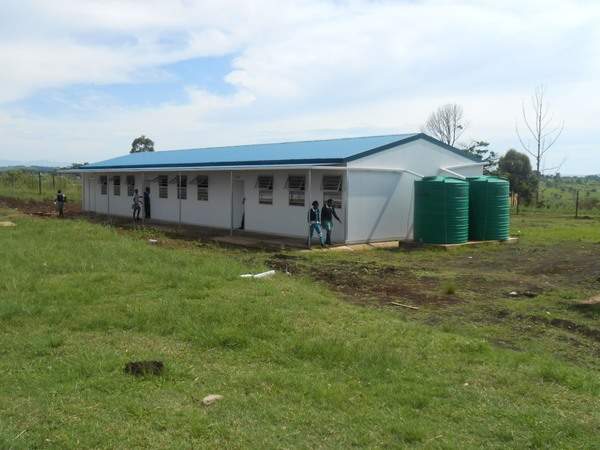 This is an example of Parkhome's build-onsite two-classroom unit, which was completed in the Eastern Cape of South Africa with rainwater harvesting tanks.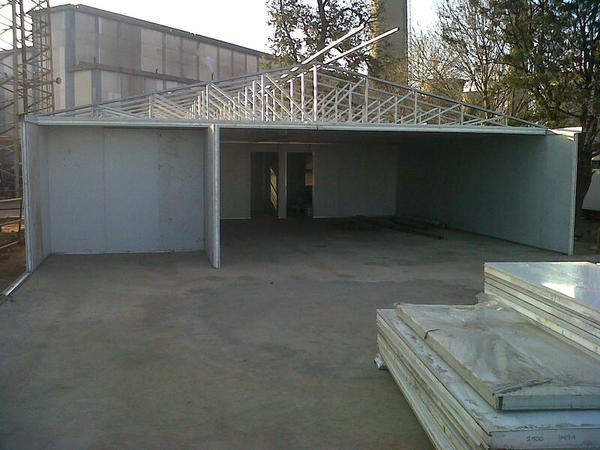 The company's Modubuild structure displays a lightweight steel truss roof system and a panel ceiling built on a slab.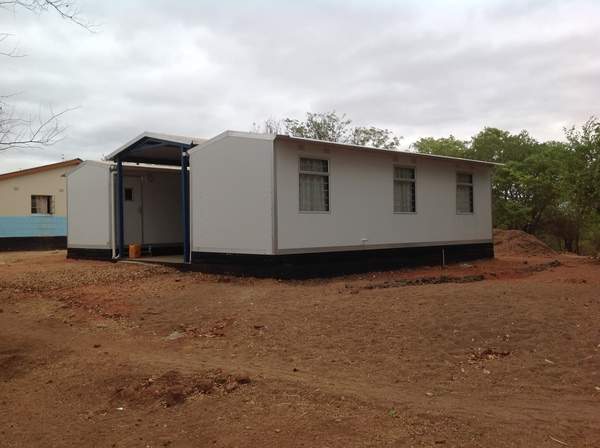 Parkhome produces healthcare units such as this Type 1 clinic, which consists of two 9m x 3m units and awning constructed for the UNDP and Ministry of Health in Zambia.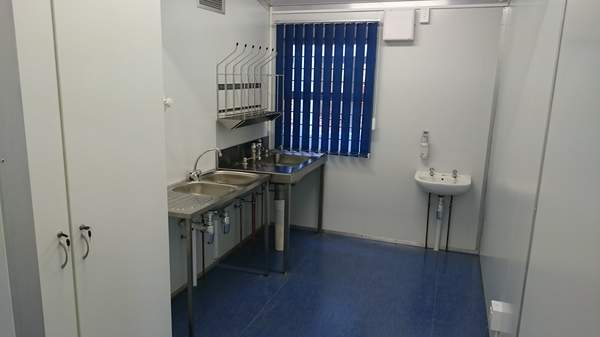 The company's cleaning room for a 12-bed ward comes complete with bed pan washer and drying rack.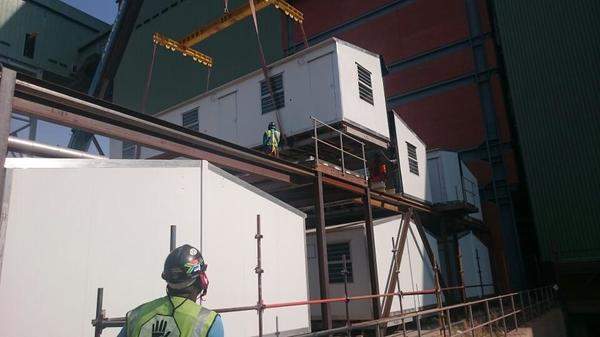 Parkhome's double-wide units were installed, stacked and joined for Hitachi at Medupi Power station in South Africa.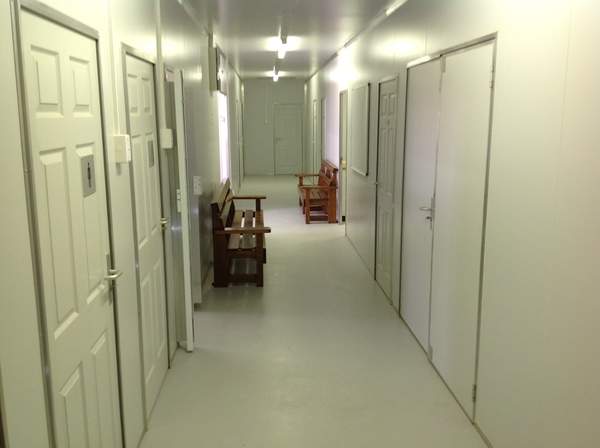 Parkhome's 19.5m x 8.5m ARV clinic was constructed for the UNDP and Ministry of Health in Zambia.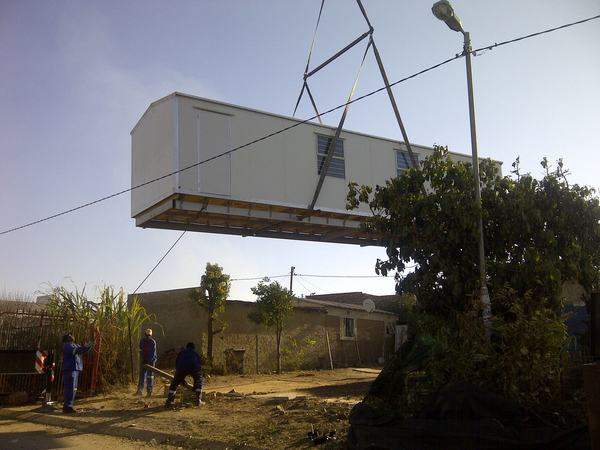 The company provided temporary 12m x 3m accommodation units, which were built on a chassis on the client's property.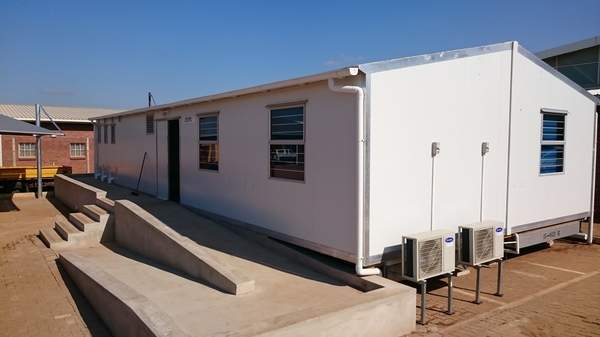 A completed Parkhome temporary eye clinic built on chassis for Department of Health during the revamping of Ngwelezane Hospital in KZN, South Africa.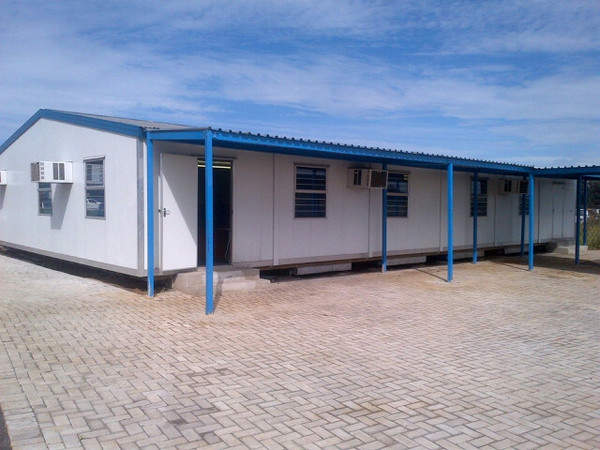 A Parkhome office unit consisting of six slices built on chassis' to facilitate relocation on completion of a project.
Parkhome Modular Units also produces customised solutions and offers various insulating cores, including polyurethane (PU), polyisocyanurate (PIR), Rockwool and Polyphen®, along with other skin options from oak to stainless-steel.
Mine site accommodation camps
Parkhome Modular Units erects low-cost labour camp units and hostels, up to mid-level and senior management units complete with washrooms and all required amenities.
The company also has a library of standard designs that can be manufactured and assembled within tight lead times. This in addition to partnerships with key service providers, such as facility management services and civil services, enables us to offer full turnkey solutions.
Economical healthcare units and clinics
Parkhome Modular Units have developed a full range of solutions to cater for the increased healthcare needs in Africa, which include specialist anti-retroviral clinics, TB wards, eye clinics, general wards and crisis centres.
Modular buildings offer quick, affordable and long-lasting solutions that can meet the demand in this sector, especially in outlying and difficult locations throughout Southern Africa.
Relocatable site offices
Parkhome Modular Units supplies a comprehensive range of modular office units that can be easily relocated between sites to ensure maximum value. The company also offers a build-onsite solution that can be assembled onto the company's standard steel chassis' or an existing or purpose-built concrete slab.
Parkhome also has experience in building double-storey units using a steel portal frame and single open plan units in excess of 12m-wide, and virtually as long as required.
The company provides bespoke finishes and solutions to fully customise a unit to enhance the client's brand.
Modular classrooms and lecture facilities
Parkhome Modular Units has a wide range of versatile classrooms and lecture rooms designed for educational use, giving educators and learners a comfortable learning environment.
Prefabricated units for remote locations
Modubuild units are extremely versatile, as they can also be fully disassembled and re-erected on a new site ensuring that maximum usage is achieved.
Modubuild is a tailor-made solution generally used in remote locations, particularly on exploration or temporary sites such as mining camps or humanitarian relief organisations.
About Parkhome Modular Units
A division of Southey Holdings (Pty) and supported by one of the largest and most respected privately owned groups in Africa, Parkhome Modular Units benefits from Southey Holdings' footprint across Southern Africa, which encompasses a broad but complementary range of activities.
Along with the divisional in-house supply chain in Southey Modular and Insulation, Parkhomes delivers on quality and service at a price to suit the client's budget.