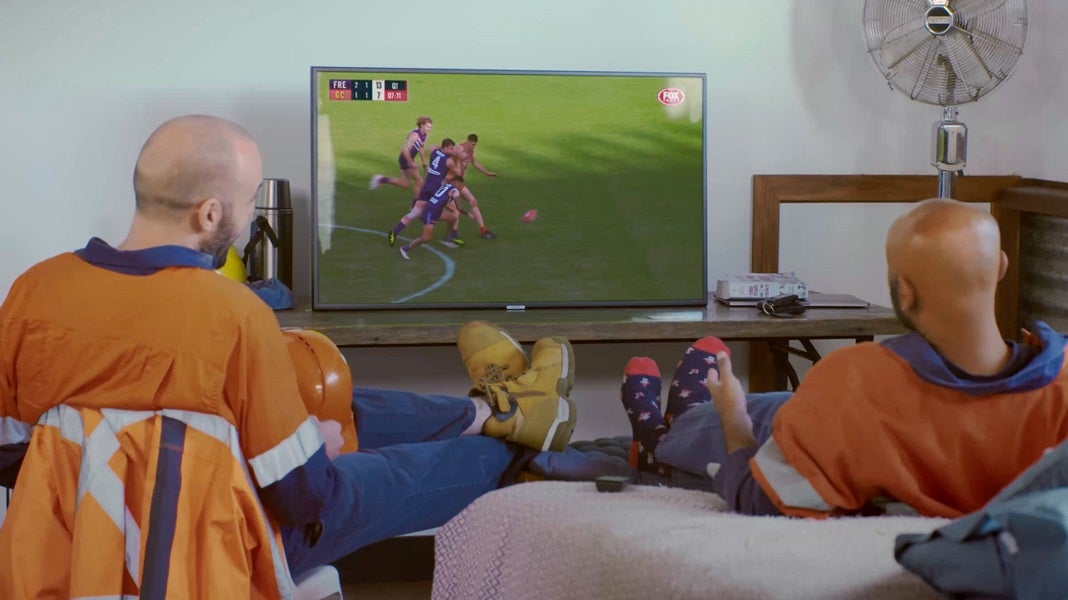 With Foxtel, it's easy to entertain, amuse, inspire, and engage miners with unparalleled live sports coverage, the latest movies, popular television series, brilliant documentaries, or the latest news. Foxtel gives miners a way to relax in their rooms at the end of a tough shift and take their mind off the stresses that come with being on site. Ensuring workers can relax at the end of the day is essential for employee morale, and high morale onsite helps keep workers productive and motivated.
Improve employee satisfaction and wellbeing
Research has shown that when accommodation and amenities on mine sites are seen as high quality, workers feel valued and more satisfied with their jobs. Furthermore, quality entertainment can help improve wellbeing by distracting workers from the challenges of being away from family and friends, as well as the pressures that come with being on site.
Attract and retain workers with Foxtel in workforce accommodation
Providing premium entertainment gives mining companies a competitive edge when it comes to attracting and retaining high-quality employees. As the mining industry understands better than any other, the most valuable resource is the workforce and offering premium benefits such as great quality entertainment helps to attract the kind of staff needed to take on some of the most demanding roles in the business. Foxtel can be positioned as an attractive benefit that creates a 'home away from home' feel.
Foxtel provides a huge range of premium live channels showing the best sport, movies, entertainment, documentaries and more to keep workers entertained in their downtime.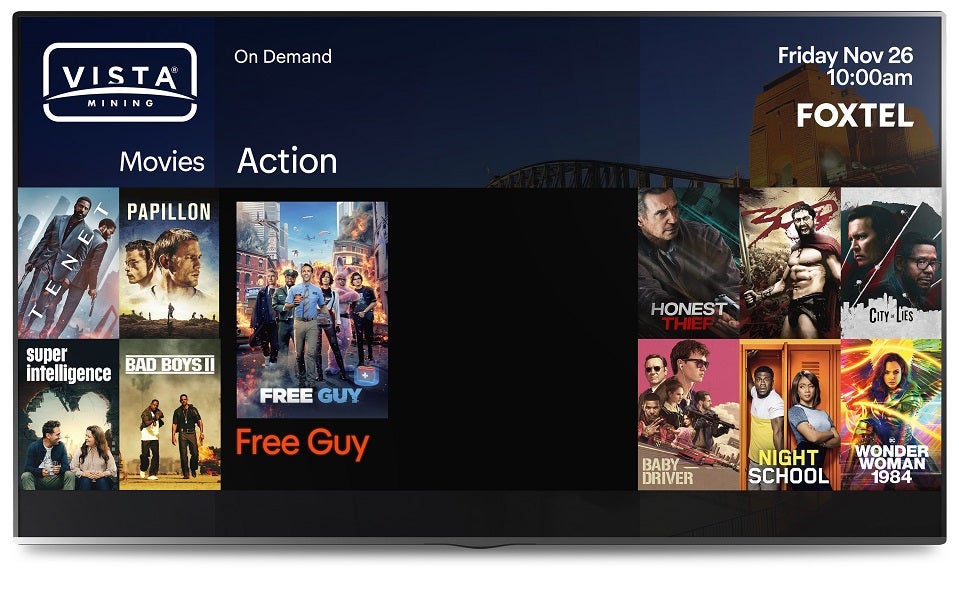 An on demand library with over 20,000 hours of content provides miners with plenty of entertainment to keep them occupied when they're not on shift.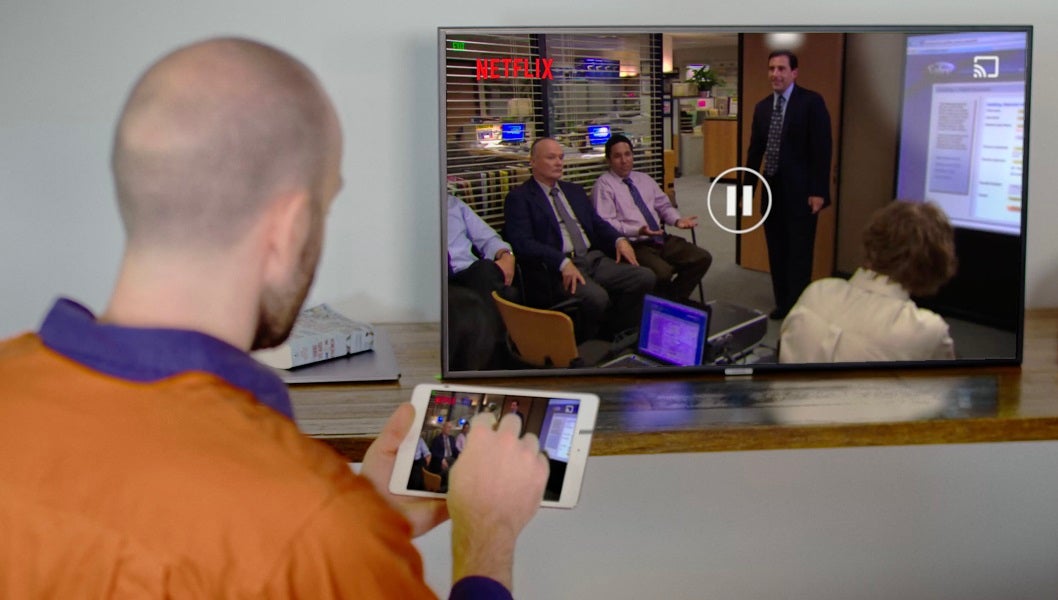 Workers can cast their own streaming apps to the TV in their room.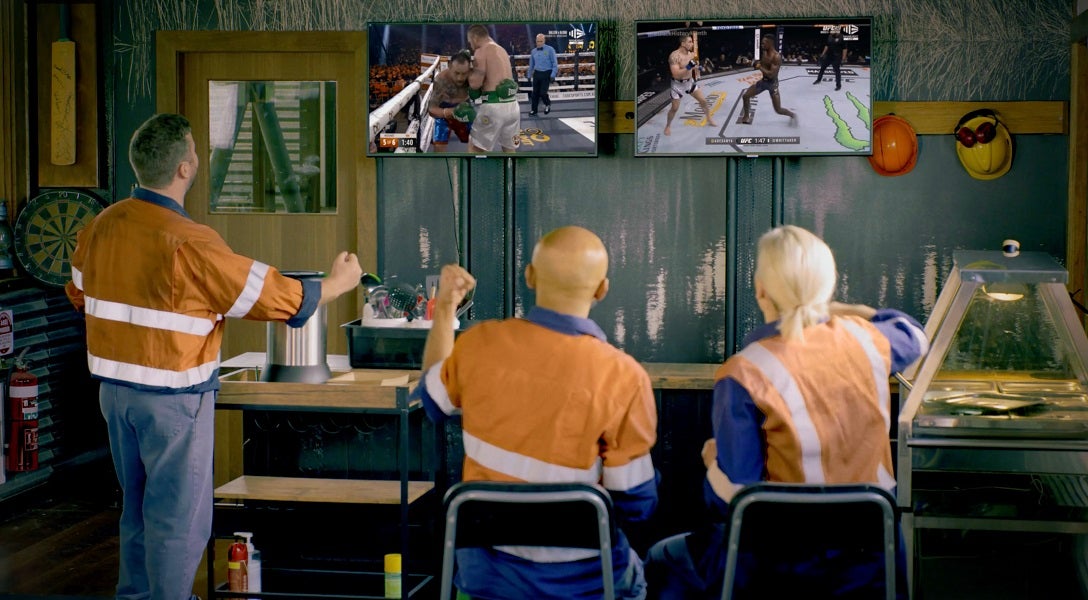 Mine sites can put on Pay Per View events in the wet mess, helping to entertain the workforce and build the community.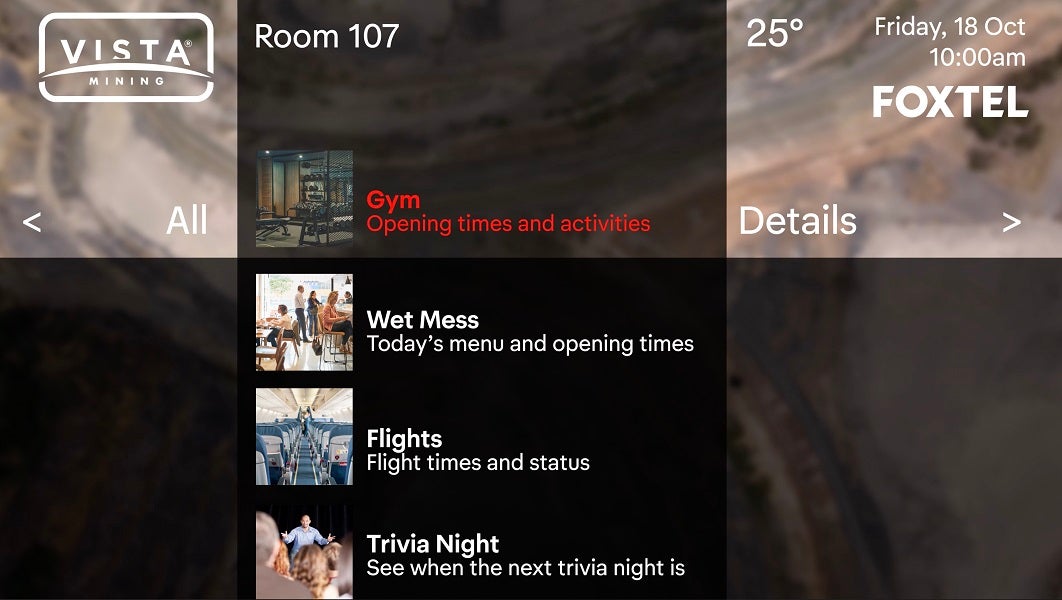 Mining companies can add information about the facilities and activities available on site directly to the in-room TVs to help keep the miners engaged with what's happening.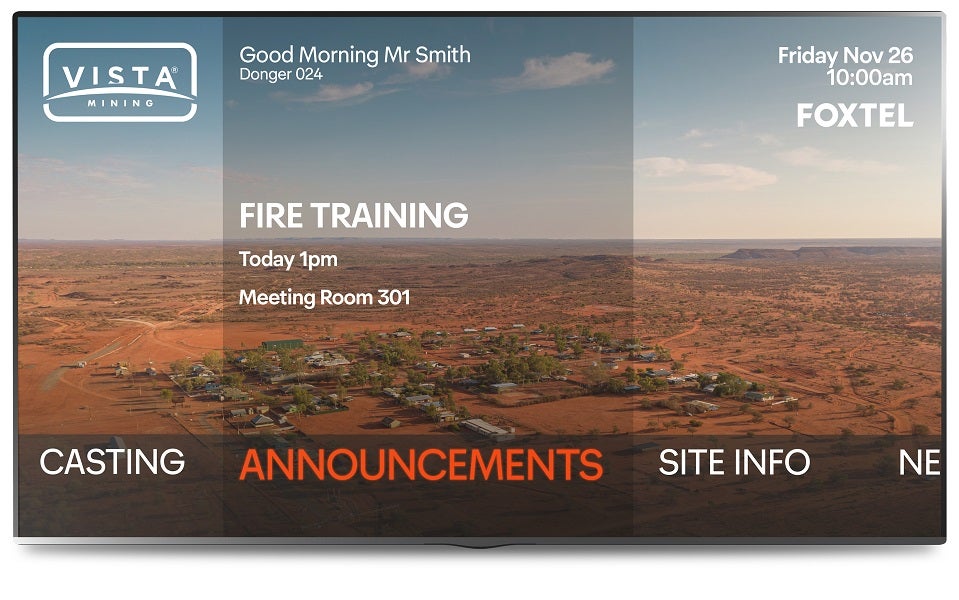 Useful site information can be added to the TVs to ensure the workforce is kept up-to-date with important training, drills and resources.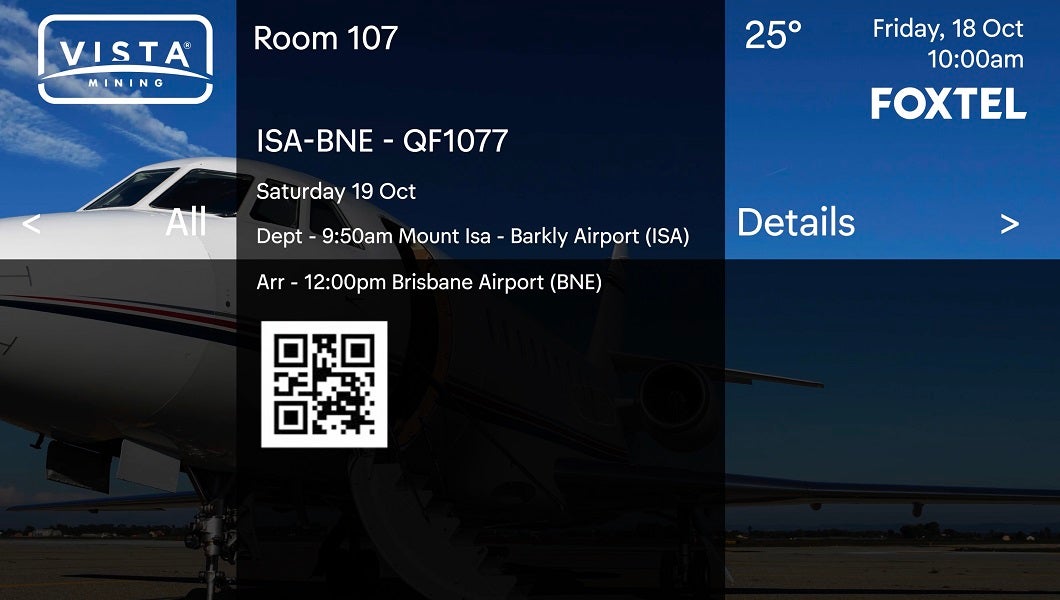 Mine sites can link workers directly to the latest flight schedules and bus timetables.
Help keep workers connected to the entertainment they love
With 24/7 access to blockbuster movies, the world's best drama and the most popular sports in Australia and globally, workers can stay connected to all their favourite content. Foxtel provides access to an On Demand library with a wide choice of over 20,000 hours of content so there really is something for everyone to watch. With a Business iQ box in every worker's room, they will be able to watch whatever they want, whenever they want to watch it.
The 'Live Pause TV' feature also enables the viewer to pause live TV for up to 30 minutes. With many employees being time-poor on-site this feature now enables them to take a shower or get some food after their shift without missing a moment of the action. They'll also have the option to cast their own streaming apps with an integrated Chromecast, meaning they'll have plenty of options for how they get their entertainment fix.
Foster a sense of community on site
Watching great TV doesn't always have to be a solitary exercise. Having Foxtel in your communal areas offers a great opportunity to bring workers together while they're relaxing. Workers can chat over the day's news, share a laugh over a hit comedy, or enjoy the excitement of a major sports event with their colleagues.
And with Main Event on Foxtel, mine sites also have the option to purchase huge UFC and boxing fights to put on in the wet mess, helping to bring workers together in a social setting. Providing activities for workers outside of their shifts is an important way to build a community and keep them motivated.
The Business iQ can help communicate those activities as well as information about site facilities to the workforce. Being able to upload site information, such as information about the gym, wet mess, events, etc. onto the TV screens in every room means your workforce will be kept up-to-date with what's happening in the mining camp.
About Foxtel and Foxtel Business
Foxtel is a premium entertainment brand that provides the world's best content and entertainment technology. Foxtel Business provides Foxtel to a wide range of commercial premises in Australia, including licensed pubs, clubs, hotel and motel rooms, mining camps, retail, small businesses and corporates, as well as hospitals and aged-care facilities.
Contact us today to get more information or for a no-obligation demonstration of the Foxtel Business iQ.