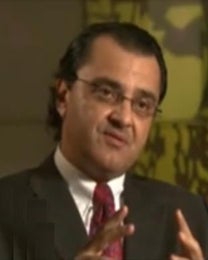 Dorce Prefabricated Building and Construction Industry, Trade Inc, participated in Iraq Oil and Gas EPC Projects Conference 2012, held in Istanbul between 16 and 17 April, as a sponsor, in order to demonstrate its high attention on Iraq's development in construction, and especially on EPC projects.
Speakers discussed major issues regarding the commercial potential of Iraq for companies that may wish to take part in this wide ranging topic, including current and proposed infrastructure projects, pipe line projects, onshore and offshore projects, refining sector, petrochemical sector and gas sector etc.
There was an attractive issue discussed by Shell Gas and Power Middle East and North Africa vice president Mr Mounir Bouaziz, who mentioned that doing business in Iraq requires much more effort than doing business in other areas of the world. To take part in this developing structure, companies should understand the detailed pathways of this evolution and potential business.
Mr Bouaziz also mentioned Shell's Majnoon Oil Field project, which has already started to make a lot of changes to the social performance of Shell with the following idea; "Developing a brighter future for today's children, tomorrows citizens."
After explaining the current situation of the project, Mr Bouaziz explained that being in the loop is one of the most important tips for doing business in Iraq.
Dorce Prefabricated Building and Construction Industry, Trade Inc has been executing projects in Iraq for more than a decade, and providing building services to its clients who value diligence, resourcefulness and creativity as a partner. Dorce also works as a general contractor and a manufacturer. As a manufacturer, the company focuses on design and build and EPC contracts globally, including civil works and infrastructure, turnkey worker residential camps and turnkey social facilities and residences specifically in Iraq.