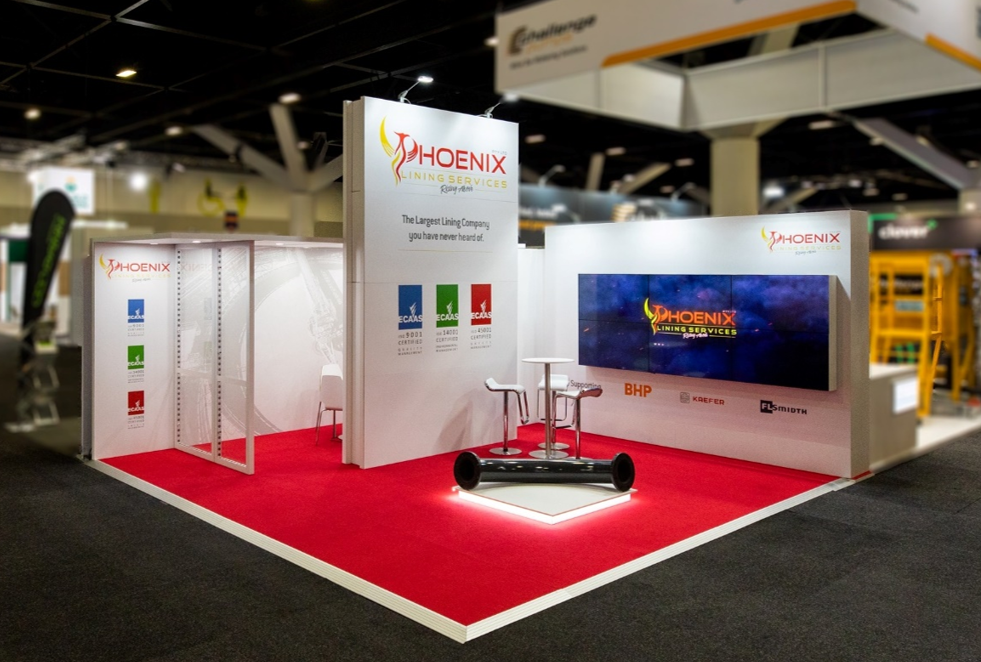 Phoenix Lining Services is proud to be exhibiting at the upcoming International Mining & Resources Conference (IMARC) 2023 at the International Convention Centre Sydney (ICC Sydney) from 31 October – 2 November 2023.
Phoenix Lining Services is a global leader in industrial rubber lining and coating of process equipment for the mining and processing Industries, offering specialised solutions for mines, quarries, refineries, and petrochemical and chemical plants.
Jeff Turner, General Manager of Phoenix Lining Services, said, "Phoenix Lining Services will be proudly exhibiting at IMARC 2023, and we look forward to showcasing our innovative products and services. We strongly believe that this is the premier conference in the mining and resources sector, and we have much to contribute to the international dialogue on this important industry."
Phoenix Lining Services has long been recognised as a leader in the lining and coating of industrial process equipment, providing specialised application services such as installation, consulting, engineering and maintenance of equipment.
IMARC is the world's largest and most innovative mining investment and resources conference, featuring over 1000 delegates from more than 100 countries. Featuring a range of interactive business forums, panel sessions and reports, IMARC is the perfect opportunity for Phoenix Lining Services to increase its presence in the global/Australain mining industry.
Founded in 2017, Phoenix Lining Services is committed to excellence in the development and implementation of rubber lining and coating solutions for the mining industry. Visit us at IMARC 2023 in booth J29 to learn more about our products and services.