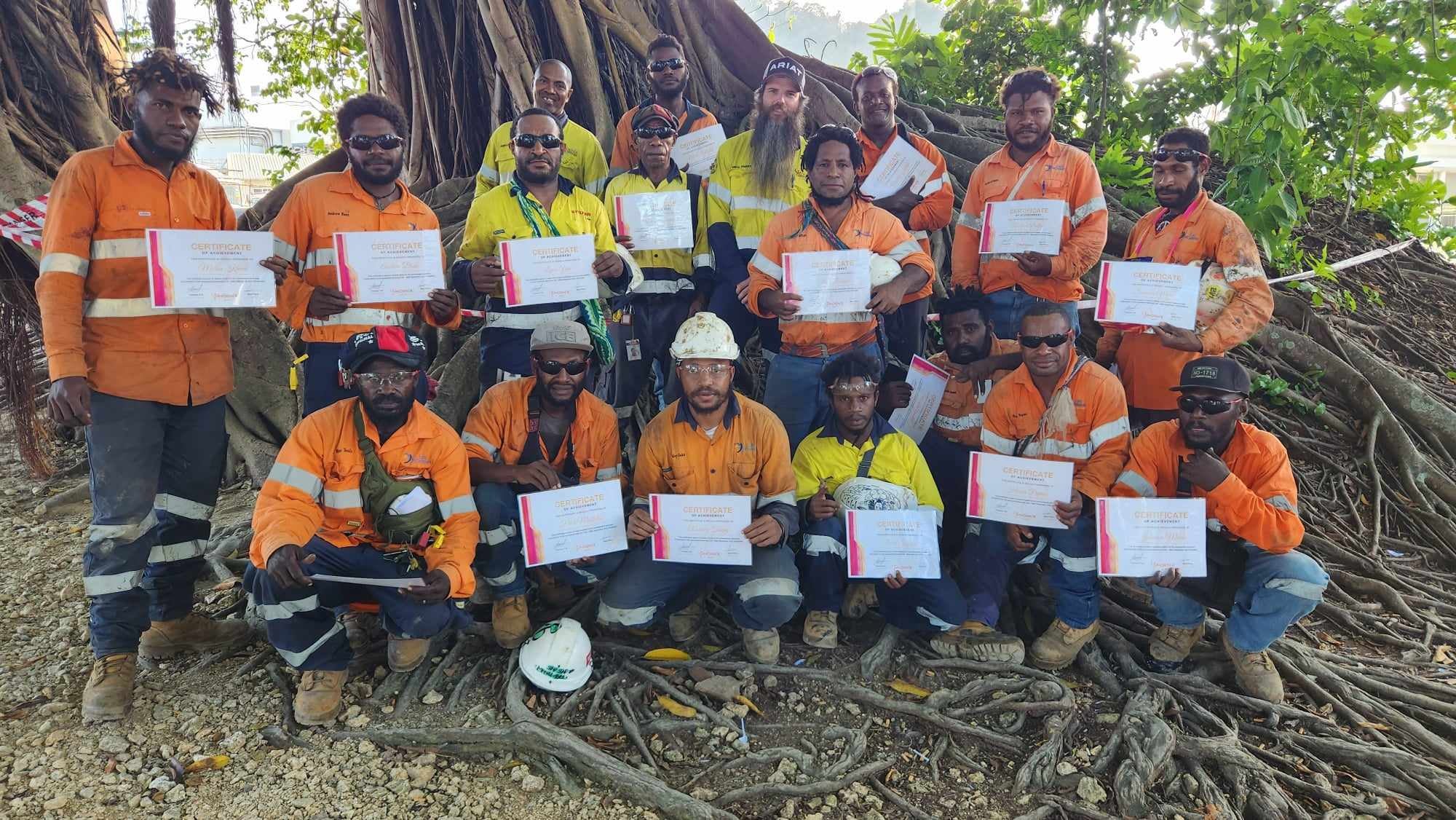 Phoenix Lining Services is passionate about education, training, and career development. They continuously encourage ongoing certification and skill development, and proudly celebrate the achievements of their workers through initiatives such as their Rising Above award – presented for high safety standards, attention to detail, quality workmanship and contribution to the Phoenix Lining Services family.
As industrial rubber lining and coating specialists and market leaders for the mining, marine, oil and gas industries, they feel extremely privileged to work with talented and hardworking locals on every project. So, they recently began using their expertise to give back to the incredible people of Papua New Guinea.
Empowering the PNG Workforce
Whilst assisting with shutdowns for Newcrest PNG, their experienced team started empowering and building foundations with local workers. Through education and skill-building, they are striving to create a brighter future and unlock countless career opportunities for locals.
Building Strong Foundations
While they are just getting started, Phoenix Lining Services strongly believe in the potential of every individual they work with. By providing training and guidance, they're laying the groundwork for stronger communities and a more prosperous PNG. This initiative will also provide invaluable knowledge and experience to expand the program to other communities they work alongside.
This journey is just beginning, and the Phoenix Lining Services team is excited to see the impact it will have. Stay tuned as they document their progress and share inspiring stories from Newcrest PNG.
In the meantime, Phoenix Lining Services will be proudly exhibiting at the upcoming International Mining & Resources Conference (IMARC) 2023 at the International Convention Centre Sydney (ICC Sydney) from 31 October – 2 November 2023.
Visit them at booth J29 to meet some of the team and learn more about their products and services.