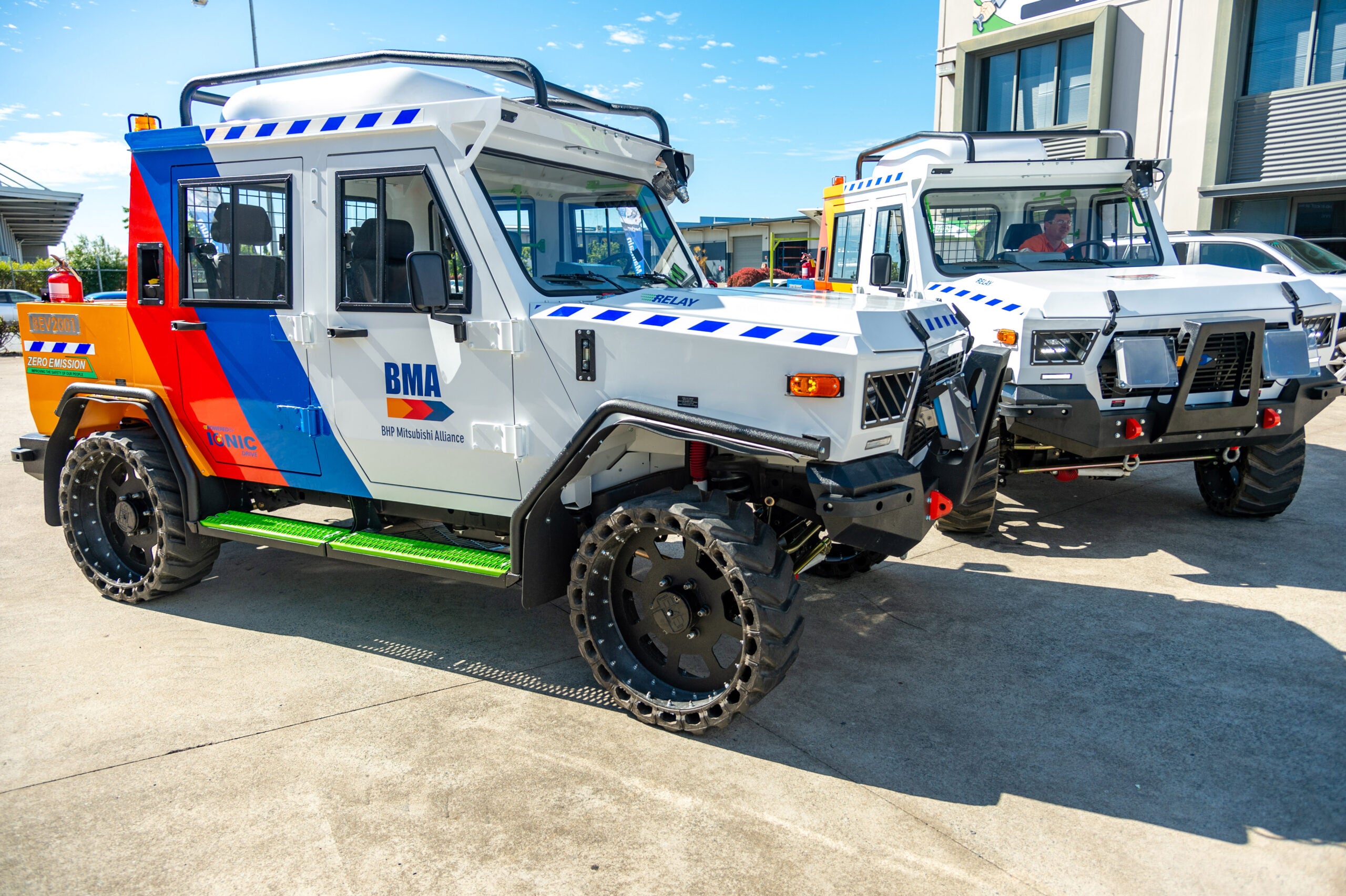 Miller Technology are experts in the field of designing and fabricating industry-leading solutions for the mining industry.
Founded in 1979, the company has extensive experience in manufacturing and supplying a wide variety of vehicles to customers across the industry, including light duty vehicles and battery electric vehicles.
Mining vehicles for specialist applications
Miller Technology provides specialist solutions built using Toyota Land Cruisers. Mining vehicles with a wide variety of options are available, including: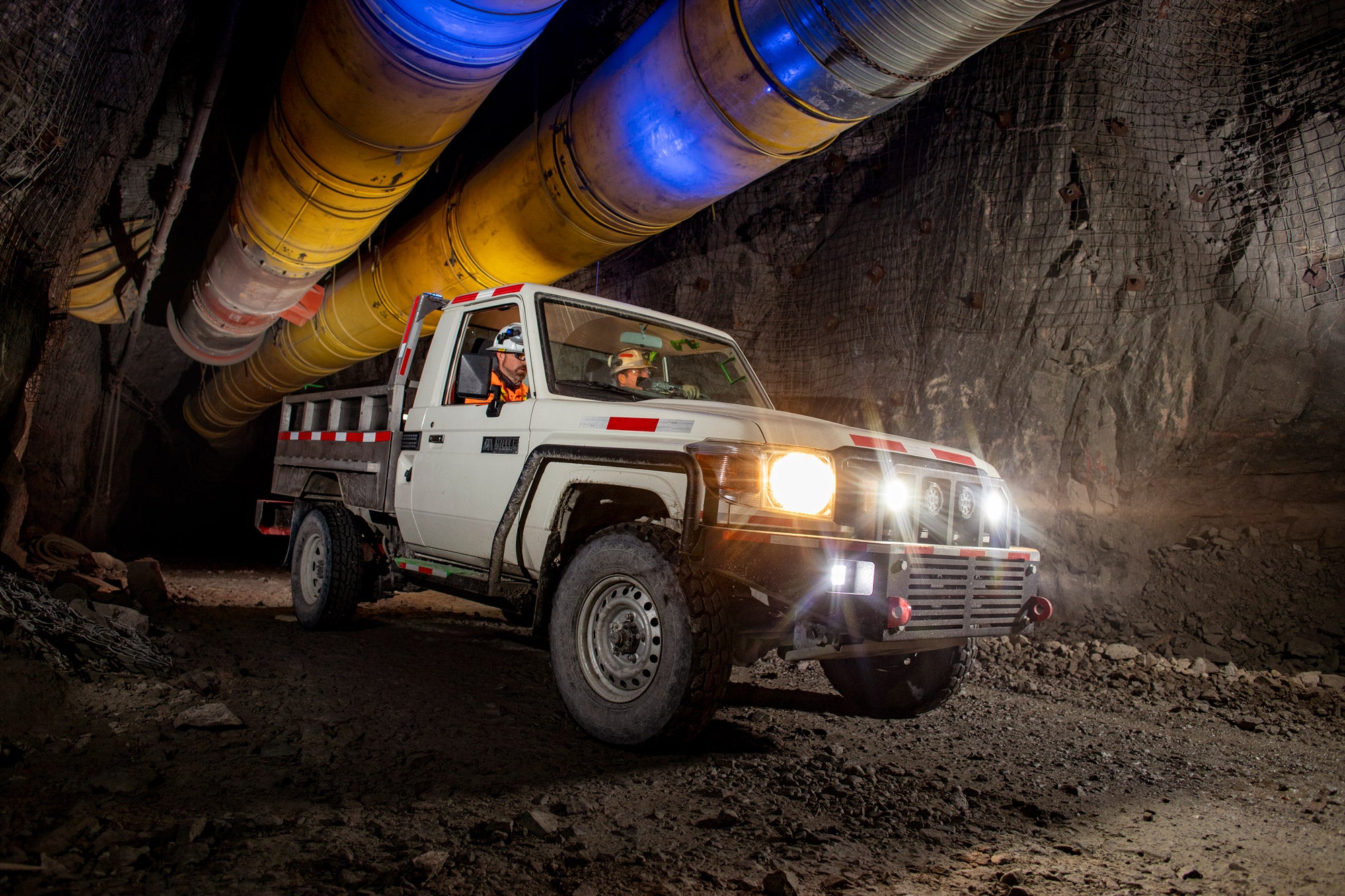 BEV Land Cruiser working underground, providing increased user comfort and safety, as well as reduced running costs and an improved environment with significantly lower management costs.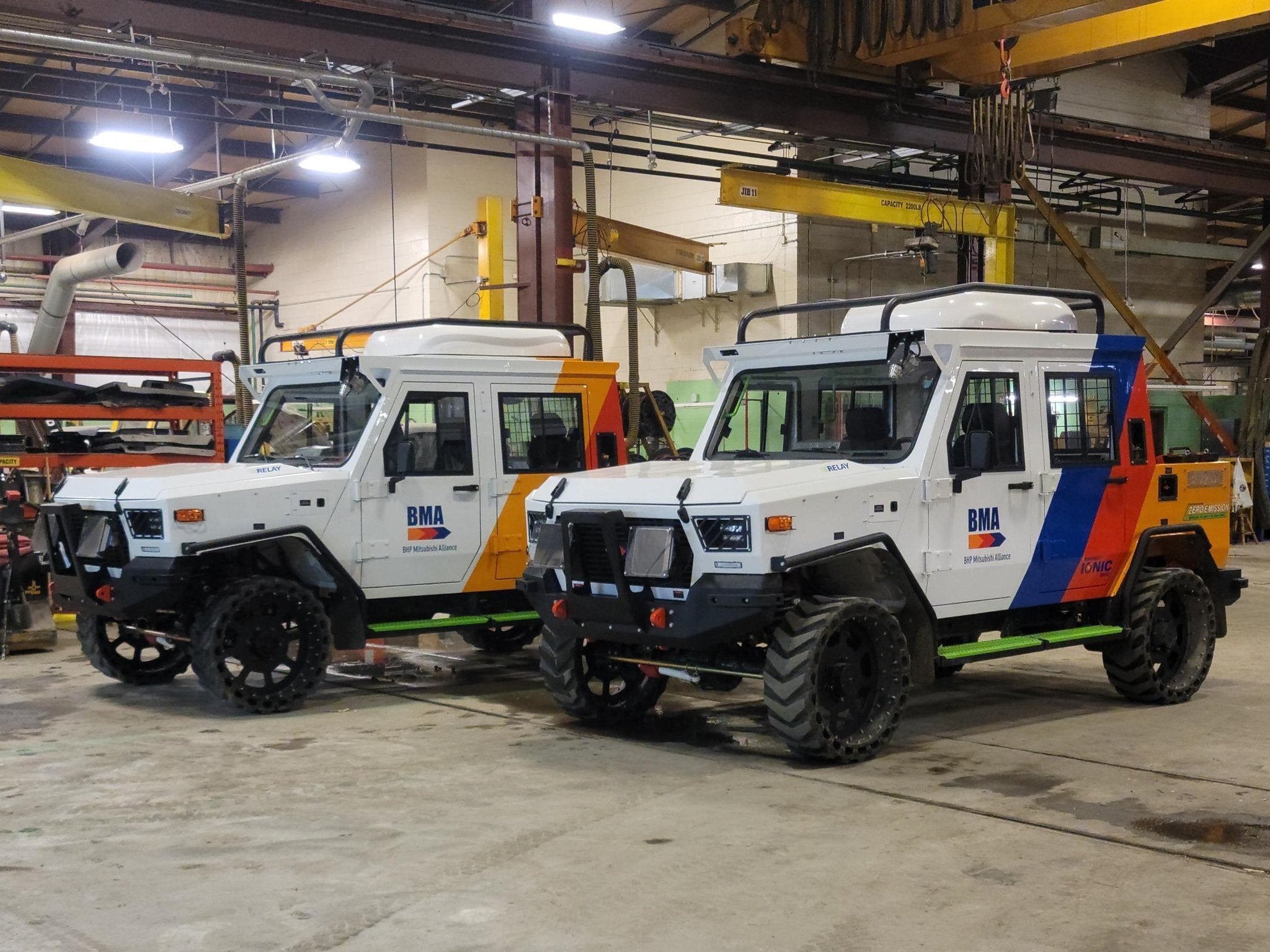 Relays at Miller Technology's manufacturing facility, where they were designed and developed from the ground up, all in-house.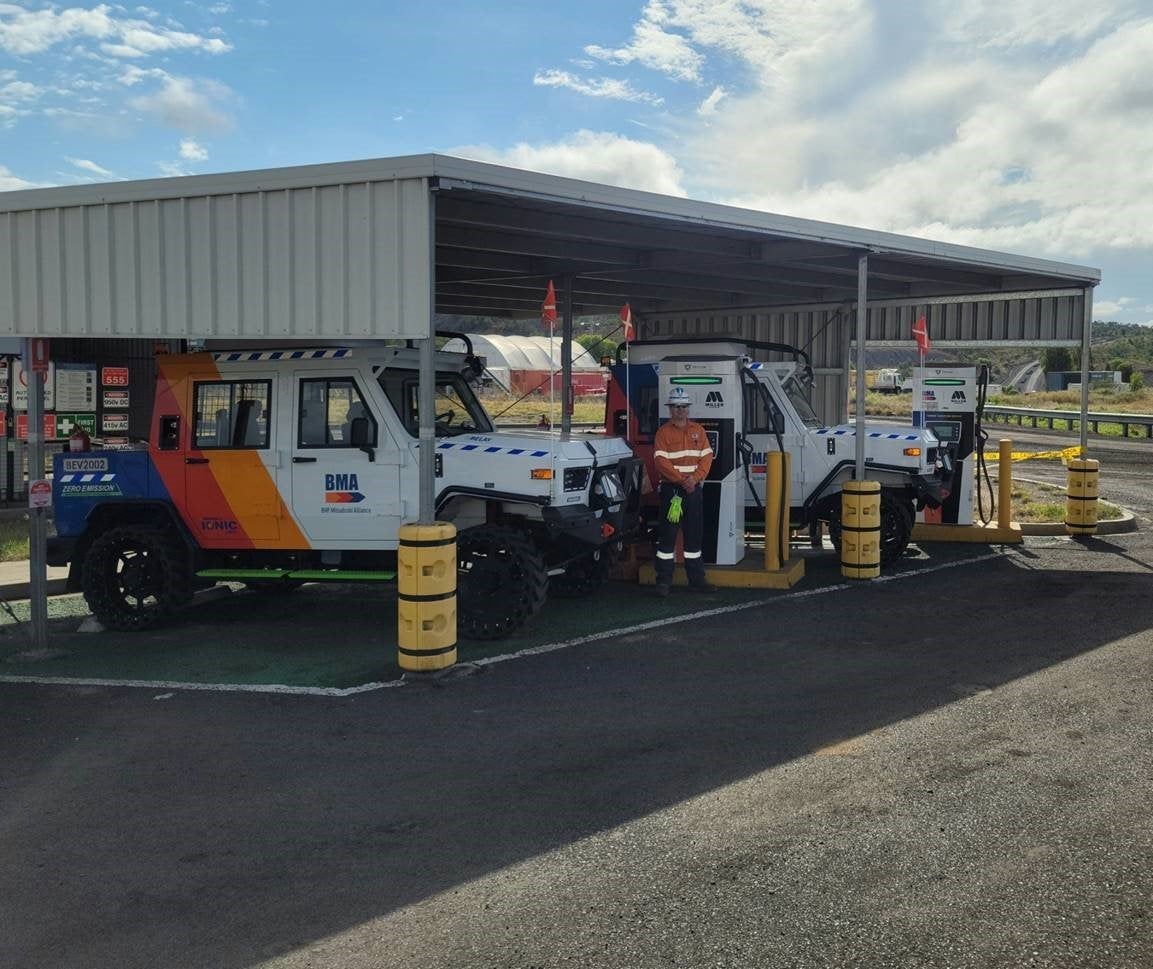 Two Relays at their onsite fast charging station in central Queensland.
Under the bonnet / hood of the Relay, displaying its advanced BMS (Battery Management System) and leading-edge technology.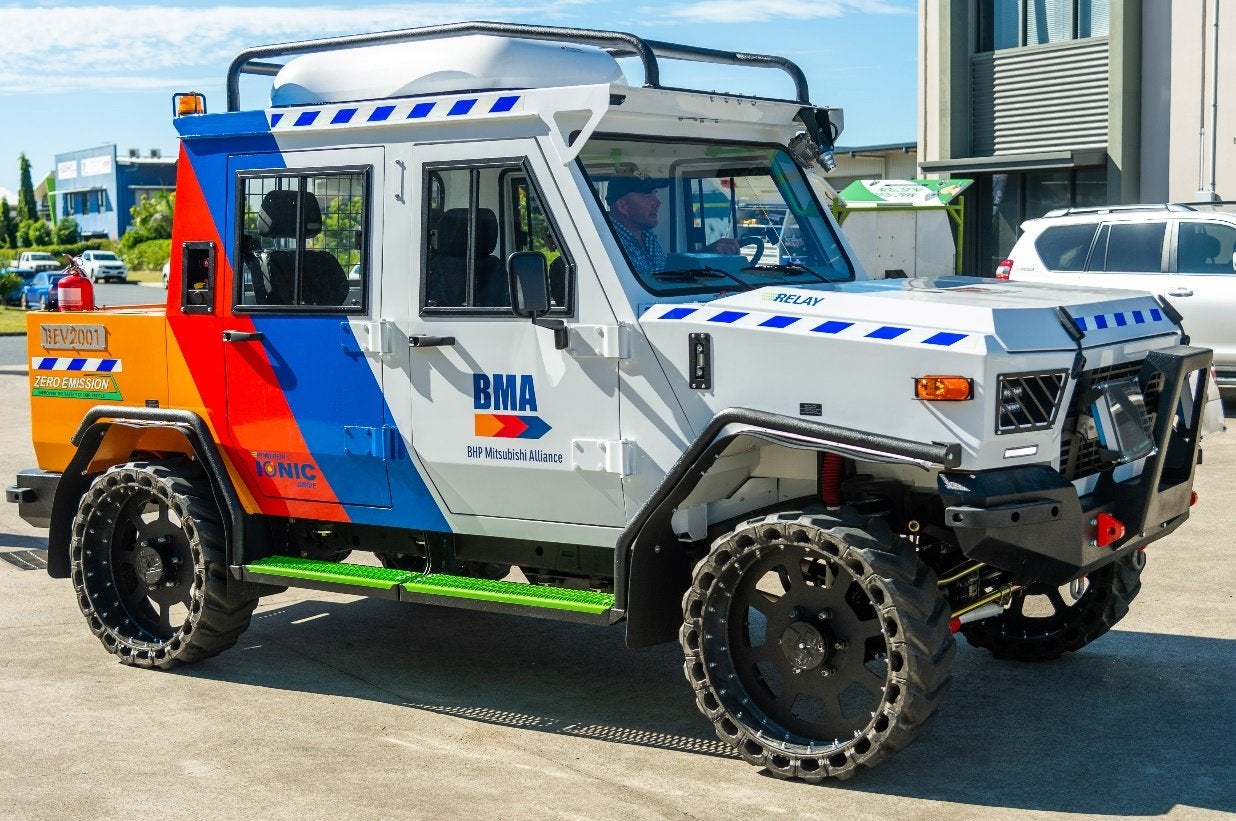 A close-up of the Relay in action on the surface.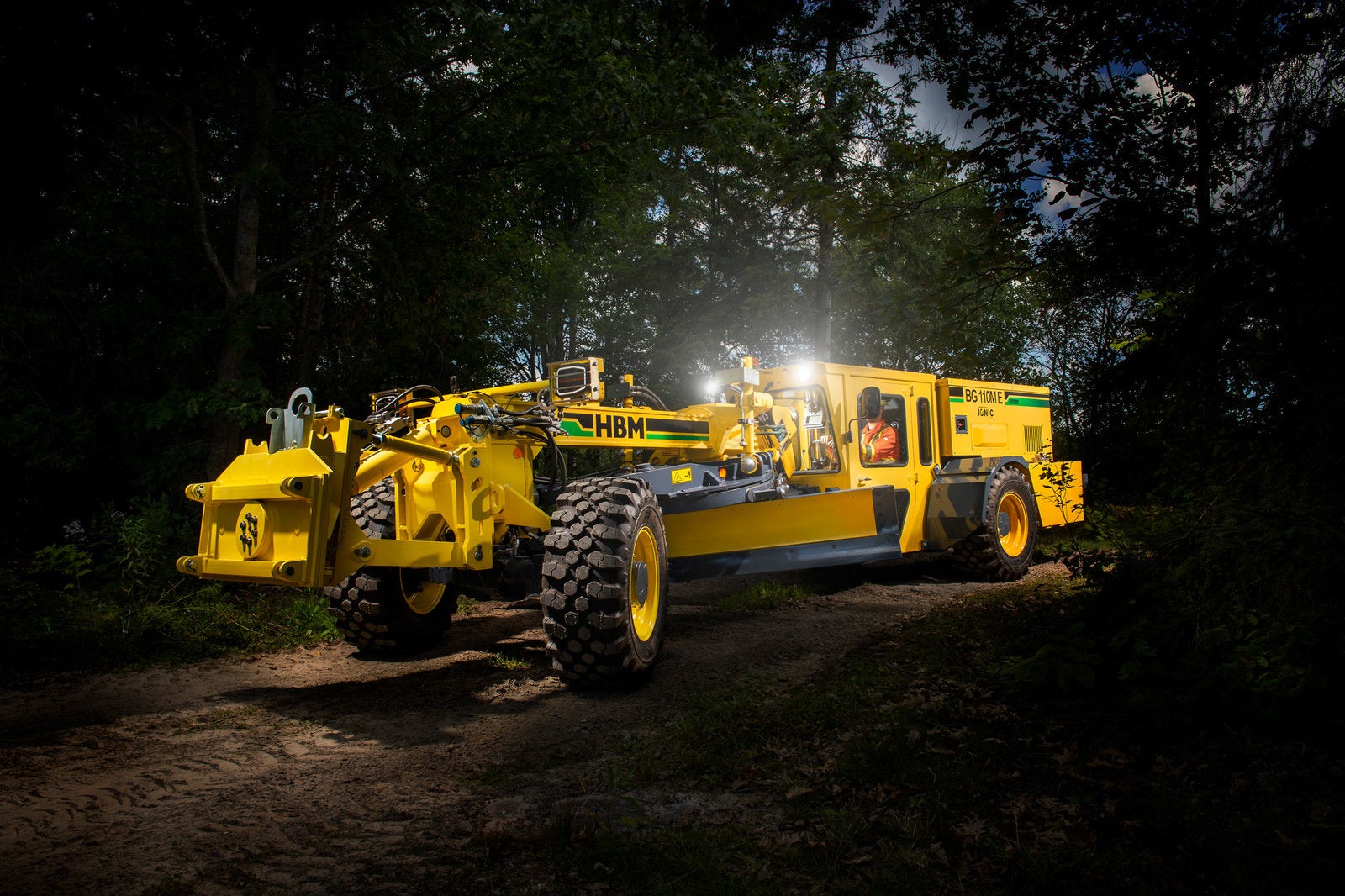 Miller Technology's ground-breaking BEV Underground Grader, which uses the same advanced drivetrain as the Relay, easing maintenance and parts inventory – international launch at BAUMA, Munich, in October 2022.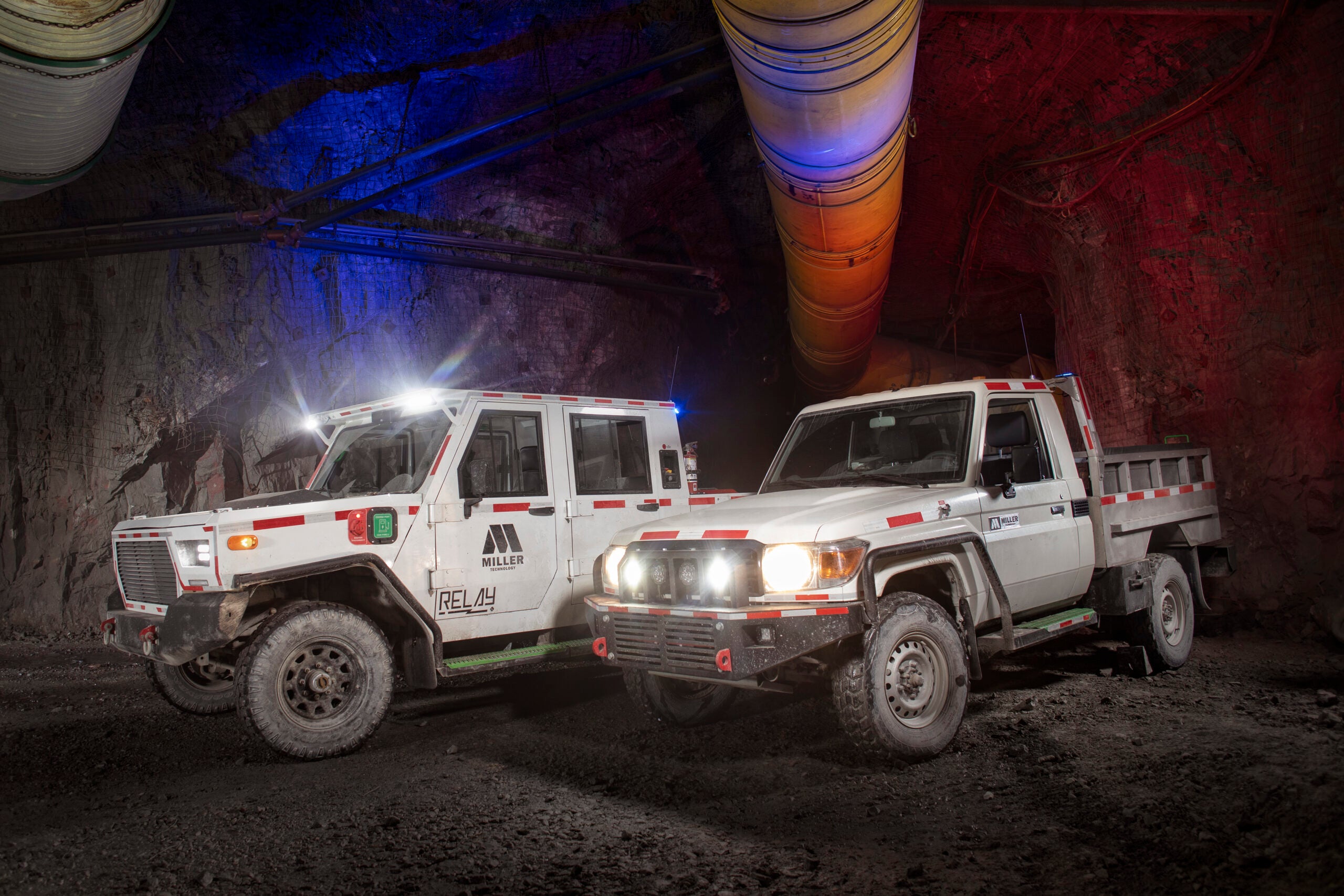 A Miller Technology BEV Land Cruiser and Relay at work underground.
Explosive carriers and personnel carriers
Aerial boom trucks and mechanics trucks
ANFO loaders
Scissor lifts
In addition, Miller can draw on its extensive industry knowledge and expertise to offer custom solutions designed to meet a client's individual requirements.
BEV (battery electric vehicle) version of these Land Cruisers can also be custom built with any of the configurations highlighted.
Cutting-edge technology for mining operations
Miller's Ionic Drive technology has been specially developed for our vehicles. Designed in-house, Ionic Drive results in numerous advantages to our customers, including:
Vertically integrated, with all software, harnesses, and other parts designed in-house.
No third-party required, meaning troubleshooting time for the vehicles is significantly decreased.
Capability of manufacturing parts for our Ionic Drive vehicles in-house, substantially decreasing downtime for vehicles that require parts.
Miller has expanded its Ionic Drive technology into multiple vehicles, including the company's latest electric grader.
A key benefit of streamlining our Ionic Drive drivetrain into our electric grader is that they utilise the same parts, meaning our customers require a lower parts inventory and can stock common parts that are usable on each vehicle separately.
Electric mining vehicles for mining applications
'Relay' is Miller's new light duty flagship BEV and represents a new standard for electric mining vehicles. Already an industry-leader, Relay's capabilities are unprecedented and are paving the way for the future of mining vehicles.
The Relay has the capability of reaching a 94% charge from a flat battery with only an 18 minute charging time, meaning the vehicle's recharge rate is over 500% faster than that of its competitors. With a 94% charge, Relay is able to complete a mining shift of up to 10 hours.
The vehicle is also equipped with Miller's regenerative braking technology, which further extends the 10 hour range to a 12 hour range in a mine with suitable topology.
This means the Relay can offer 12 hour range in a mine with only an 18 minute charge, which is unprecedented for electric mining vehicles.
In addition, Miller provides BEV Land Cruisers, which come with multiple configurations for less demanding mining applications where the Relay's capabilities aren't required.