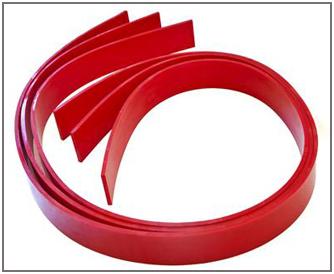 Polyurethane conveyor belt skirting is a specifically designed polyurethane sheet, used as a sealing strip on conveyor system loading, transfer and discharge points to direct material onto the conveyor belt and reduce spillage. This modified polyurethane type strip material will reduce spillage, lower dust emissions, and decrease belt damage. By virtue of extremely tough resistant to abrasion, cuts, tears and impact, polyurethane conveyor skirting lasts an average of 10 times longer than rubber skirt equivalents. It's ideal for mining, aggregate, foundries and all lighter duty industries as well.
SIZES
12mm x 100mm x 15 mtr roll
12mm x 150mm x 15 mtr roll
12mm x 200mm x 15 mtr roll
Shore Hardness 75A
For a competitive quote please call WA Belting Skirting Solutions.
Scanbelt is a world leader in plastic modular belting and, along with Australian distributor WA...
In January this year, WA Belting Solutions was contracted and completed the huge task of...