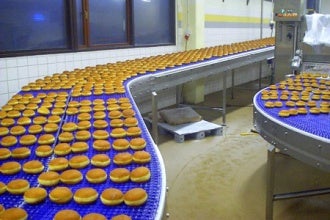 Scanbelt is a world leader in plastic modular belting and, along with Australian distributor WA Belting Solutions, can bring you the best and most important outcomes for conveying food products.
When questioning clients on the most important aspects required for a supply of plastic modular belting, the responses were as follows:
Price
Quality
Delivery time
Technical data
Scanbelt meets all of these requirements.
Recently, Scanbelt had a client in Brisbane that needed a belt and sprockets urgently. From placement of order in Denmark, the goods were fully assembled and supplied on air freight and into Brisbane airport within five days.
A client in Tasmania needed replacement sprockets for a repair on his system. The order was placed at noon in Perth and delivered all the way from Europe and into the client's store the following Monday, the next working day.
How does Scanbelt do this? Through simple service and pricing when dealing direct with the Australian agent.
For more information, contact David Cotton or Gary Cotton at WA Belting Solutions, or submit an enquiry.
---
Image: WA Belting and Scanbelt deliver conveyor components fast. Photo: courtesy of WA Belting.
Polyurethane conveyor belt skirting is a specifically designed polyurethane sheet, used as a sealing strip...
In January this year, WA Belting Solutions was contracted and completed the huge task of...