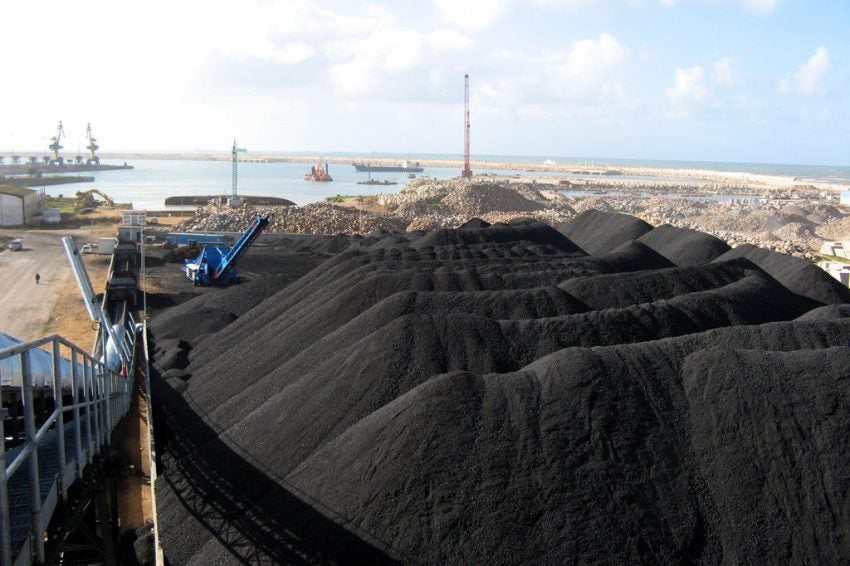 The new generation STORMAJOR® provides a fully integrated system to receive directly from trucks or front end loaders and discharge to vessels, rail cars or stockpile without the need for any supplementary equipment. This integrated system eliminates double handling, which protects the quality of the material being conveyed whilst limiting the generation and spread of dusty particles.
Environmental protection and maintaining air quality is paramount. The STORMAJOR® offers operators a variety of dust and pollution control measures. Full enclosures are available at truck reception and around the outloading boom in conjunction with on-board dust extraction equipment for operation in sensitive locations.
These machines are fully mobile and mounted on either tracks or wheels depending on application and site requirements. On a daily basis quick and easy repositioning of equipment is vital in maximising opportunities on multipurpose sites and the new range of track mounted STORMAJOR® units can also travel with a residual material load in the reception area if required.
The STORMAJOR® is ideal for stockpiling. Its radial boom generates a high stockpile with minimum machine movements whilst its compact design allows for utilisation of irregular storage and stockpile areas. The ability to produce stockpiles with minimum movement means this equipment can be used for stockpiling in warehouses as well as outside.
Mobile equipment provides increased flexibility for port operators. The STORMAJOR® is adaptable and can load barges moored off the river bank, small ships up to 10,000dwt, as well as provide a feeding system for high-level SAMSON Shiploaders when loading larger ships. This flexibility facilitates a quick response to trade variations in import and export of dry bulk materials.
Three STORMAJOR® Series are available; the 380 Series for materials with a bulk density of ≤ 1t/m³ such as cereals, fertiliser or alternative fuels; the 450 Series for materials with a bulk density from 0.9t/m³ to 1.6t/m³ such as additives, light minerals, aggregates or fertiliser and the 800 Series for materials with bulk densities from 1.5t/m³ to 2.1t/m³ such as heavier minerals, aggregates or ores. Each series can be tailored to the requirements of the particular operation with specific power and mobility options, reception options, dust containment and reduction and discharge options.
SAMSON is proud to be part of the AUMUND Group which provides customers with access to a network of bulk materials experts and service and maintenance options across the globe. Premium support service is also available through the group wide PREMAS Scheme (Preventative Service and Maintenance).