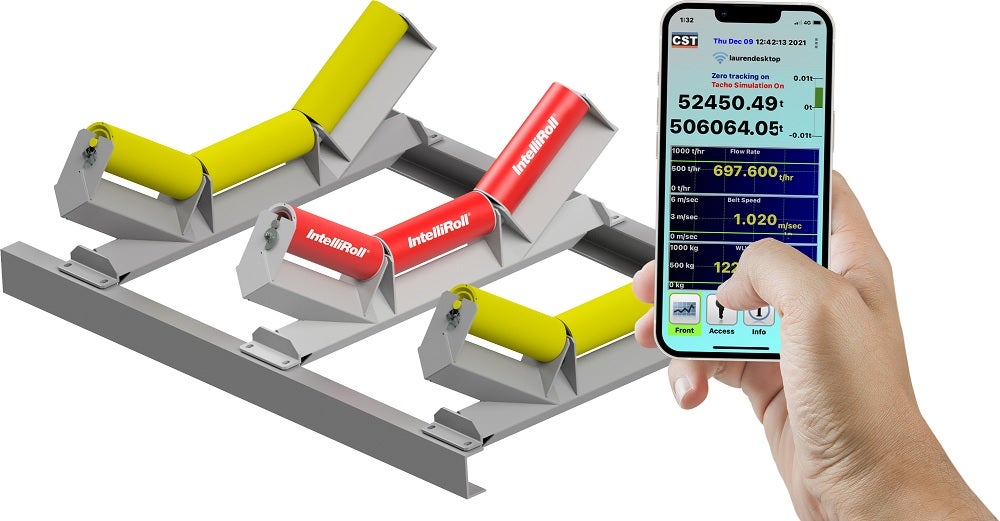 Control Systems Technology Pty Ltd, an Australian company, designs and manufactures world-leading belt weighing solutions. Thousands of CST weighers are in mine sites, ship loaders, grain facilities and processing plants all over the world. We select from our wide range of standard designs or develop special designs to engineer each weigher to suit clients' specific applications.
CST weighers are famous for being so robust and high quality that most weighers built over the last 40 years are still in operation, with many 20 and 30-year-old units still in service. CST has developed a suite of world-first technologies and is responsible for innovations such as Belt Image Zero Tracking (BIZT), the Close Spaced Roller Rack (CSRR) system, and the award-winning IntelliRoll (autonomous weigh roll unit). CST has introduced clever design features such as high clearance high rigidity idler frames with cam adjustment, a calibration dashboard in the high-quality electronics display and remote monitoring by internet.
Few competitors have changed their designs for many years or decades, except for those who imitate CST innovations!
CST has a depth of knowledge and a wealth of experience by being both the OEM and the long-term service provider in all aspects of belt scales whether it be the application engineering, design, manufacture, installation supervision, commissioning or ongoing care.
To find out more, contact us via the contact details on our profile.