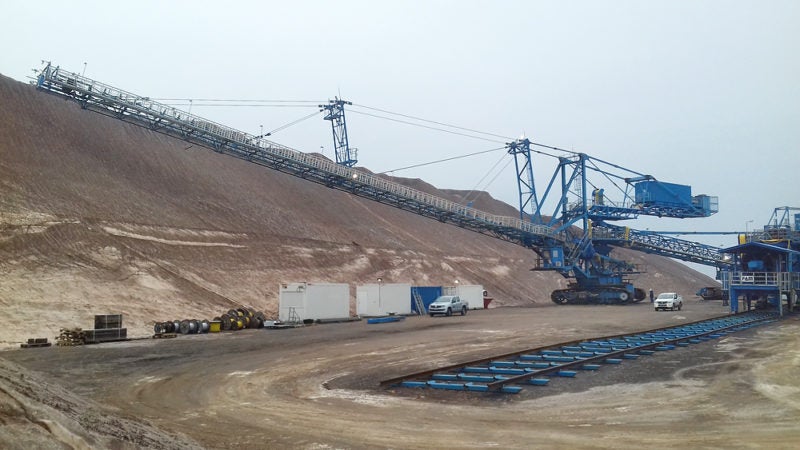 On behalf of K+S GmbH, the company FAM Magdeburg realized the relocation of the A2Rs-B 600.70 spreader at the Zielitz plant, one of the largest and most modern potash factories worldwide. The spreader with a boom length of 70m is part of the landfill complex that was erected at the end of the 1960s for the dumping of potash residues with a throughput of 900tph that arise during the manufacture of fertilizers, products for industrial applications and for the feed and food industry.
The spreader comes from the factory of the traditional German plan manufacturer 'Förderanlagen- und Kranbau Köthen', which was taken over by FAM Magdeburg at the end of the 90s. The system was professionally dismantled by FAM, the assemblies and components were assessed for their condition with regard to reuse or replacement. After processing, renewal and preservation, the components were transported to the new site within the plant and assembled there according to the assembly technology. The renewal of the technology makes it possible to plan further decades of successful operation after almost 50 years of operation also at the new location.
Relocation takes place as part of the project to expand the stockpile capacity of the potash plant, which secures the corresponding stacking of residues and is thus the basic prerequisite for further potash production at the Zielitz site. The engineering, production, complete processing and implementation was realized in close cooperation between the operator and the FAM.