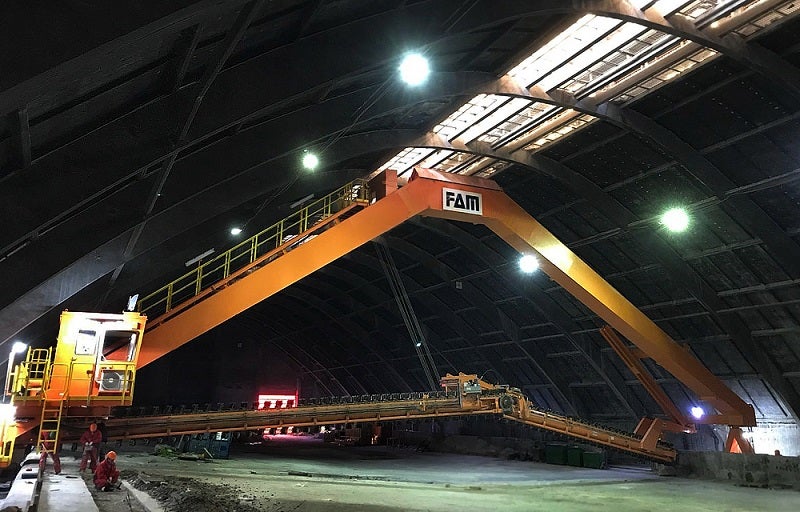 On behalf of Agropolychim AD, Bulgaria, the leading manufacturer of nitrogen fertilizers in Southeastern Europe and the top producer of phosphate fertilizers in the Balkan Peninsula, FAM supplied a portal scraper of the type KP100.37.5 for the new stockyard.
The FAM portal scraper is deployed for fertilizers handling at a rate of 100tph and serves as a reliable basis for the intended expansion of the plant production capacity.
The machine portal accommodated by two undercarriages spans the entire stockpile with an impressive base width of 37m. The main scraper boom is moved by means of a winch, the reclaimed material is transported to the discharge conveyor via the transfer table. The auxiliary boom serves for feeding the material to the main boom so that it can be reclaimed within the entire stockpile cross-section achieving through this longitudinal reclaiming technique a very even and steady material flow.
The supplied scraper is a second machine provided by FAM to the Agropolychim plants. The first scraper was put into operation in 2008. The new machine has been optimized in consideration of the operating company´s experience and got seamlessly integrated into the existing technological processes.
The scope of delivery included project design, manufacturing, delivery, assembly and commissioning of all mechanical components, electrical equipment and control systems.