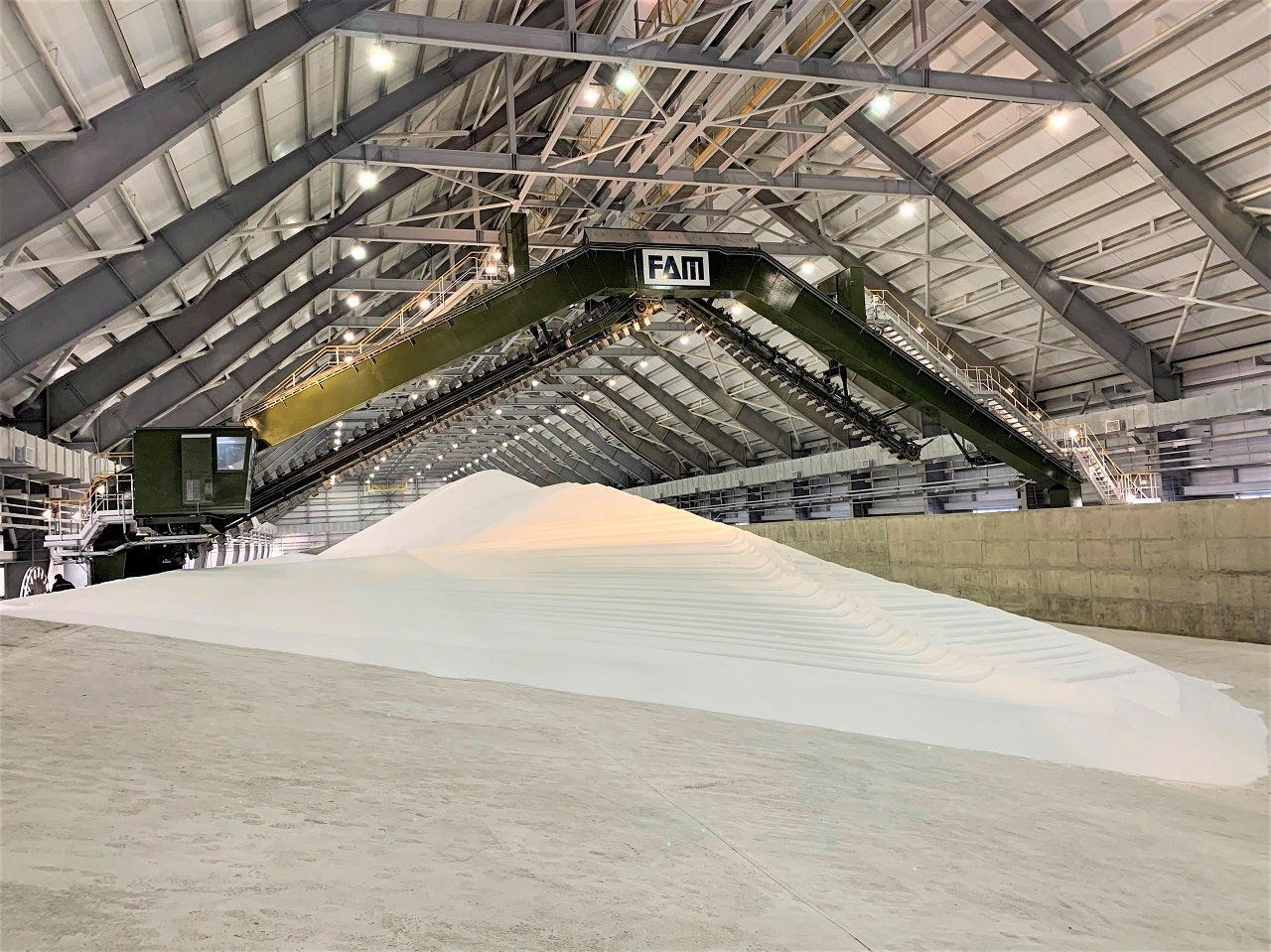 On behalf of Mitsubishi Heavy Industries, FAM successfully supplied and commissioned a portal scraper of type KP 210.40 for the handling of urea in the NavoiyAzot fertilizer plant in Uzbekistan.
NavoiyAzot is the largest manufacturer of mineral fertilizers in Uzbekistan. The company actively participates in the complex national 'Program of measures for ensuring structural transformations, modernization and diversification of production for 2015-2019' by implementing it in multiple major projects. The main goal of the ammonia and urea production project, carried out in close cooperation with the Japanese corporation, is the establishment of a new plant for the production of mineral fertilizers using new energy-saving technologies. The plant will be able to produce 660,000tpa of ammonia and 580,000tpa of carbamide.
The FAM portal scraper KP 210.40 with a conveying capacity of 210tph will be responsible for the handling of the end product. The FAM scope of delivery included project designing, manufacturing, transportation, assembly and commissioning of all mechanical components, electrical equipment and control systems.
Thanks to the good business relation with the long-term customer, FAM was able to supervise the construction site together with MHI continuously over a period of 24 months and successfully complete it in the first quarter of 2021.
After having supplied extensive equipment for the Angren mine, by this new project, FAM continues to expand its successful presence in Uzbekistan.