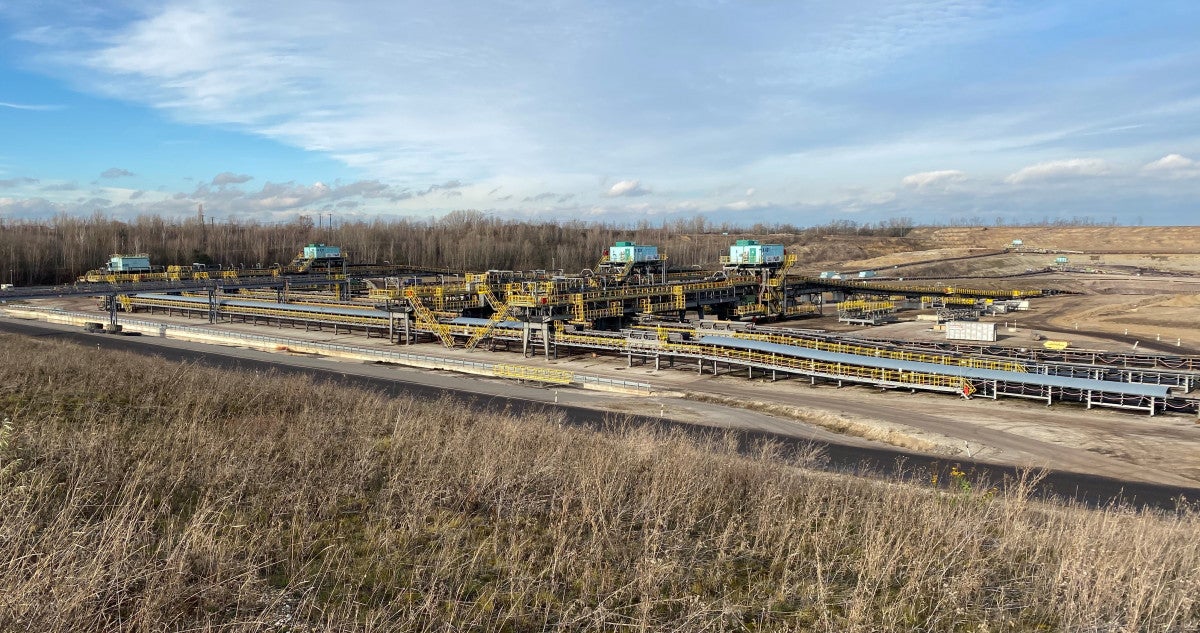 On commission by MIBRAG (Mitteldeutsche Braunkohlengesellschaft mbH, Germany), the FAM Group in cooperation with our consortium partner ACTEMIUM began in spring of 2018 a gradual relocation of individual conveyor lines from the mining site of Schwerzau to the mining site of Domsen situated in the opencast mine of Profen in the South of Saxony-Anhalt, where a new mass distribution facility was installed. Being the logistical heart of the opencast mine, the mass distributor is the core system for re-directing of overburden and coal flows onto the assigned belt conveyors.
The main goal of the equipment relocation to the new mining site was to ensure the continuous supply of raw lignite from the opencast mine in Profen to the power plants of Schkopau and other users.
The contractual scope of FAM included, among others, planning and engineering of relocation of three shifting heads and three collecting conveyors; designing, manufacturing and delivery of the required new components; disassembly, shipping and re-assembly of all facility components; connecting to the existing conveyor systems; commissioning and test operation. On December 7, 2020, we celebrated a successful handover of the relocated complex Domsen B to the customer and the mass distributor project close-out.