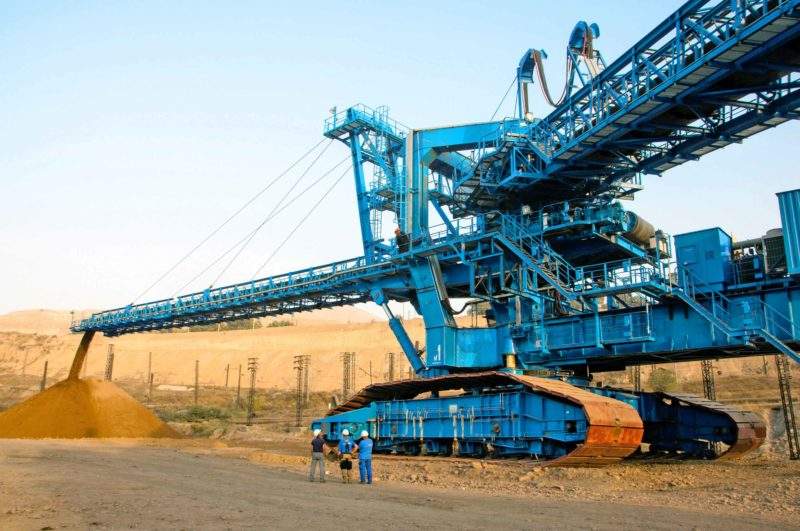 What are the distinguishing features of a modern opencast mine? The first ideas that come to mind are tremendous mass flows, flexible conveyor lines design, multi-functionality of the machines and systems operated. But is it technically possible to combine such requirements in a compact system? The solution with the mobile in-pit crushing and conveying systems for the open pit Angren, Uzbekistan, is the answer of FAM Magdeburg.
The lignite region Angren, which covers approximately 70km² is located about 110km south of the capital Tashkent. Angren is the heart of the Uzbek coal mining. The state coal mining company in Uzbekistan O'zbekko'mir has been for years successfully implementing comprehensive modernization and expansion programs for the coal industry thus increasing production capacity.
A significant contribution to this increase of productivity was made by the FAM Group through delivery of innovative mobile equipment with a total weight of approximately 5,000t for overburden removal, coal mining and conveying. This way the globally active FAM Group further expanded its market position in the field of mobile opencast mining and mineral processing facilities.
For the Angren mine, FAM supplied three units designed for conveying overburden. Each unit consists of a crawler-mounted crusher and a mobile conveyor bridge. An integrated spreader with a tripper car is designed for 12,100t/h and capable of dumping the material from three excavation lines. The system is completed by four FAM belt wagons with hoppers and cable reel cars for transporting the coal to one of the bench belt conveyor each with a capacity of 800t/h.
Each mobile crushing plant is designed for a throughput of 5,250t/h. The plants basically consist of an undercarriage with two steerable twin crawlers, a feed hopper, an apron feeder, a heavy-duty double roller crusher and a discharge belt conveyor. The crushers are designed for high compressive strengths (up to 200MPa) and can process graining of up to 1.1m in diameter.
The height-adjustable discharge belt conveyor of the mobile crushing plant transfers the material onto the mobile conveyor bridges. The bridges are 90m-long and designed to transfer the material to the bench belt conveyor at a large range of angles from three different crusher working levels. Thus, a total working height of 45m is possible.
At the discharge head of the conveyor bridge the crawlers are arranged on both sides of the bench, and the material conveyed is transferred to the bench conveyor between the crawlers. These three bench belt conveyors transport the overburden to the spreader.