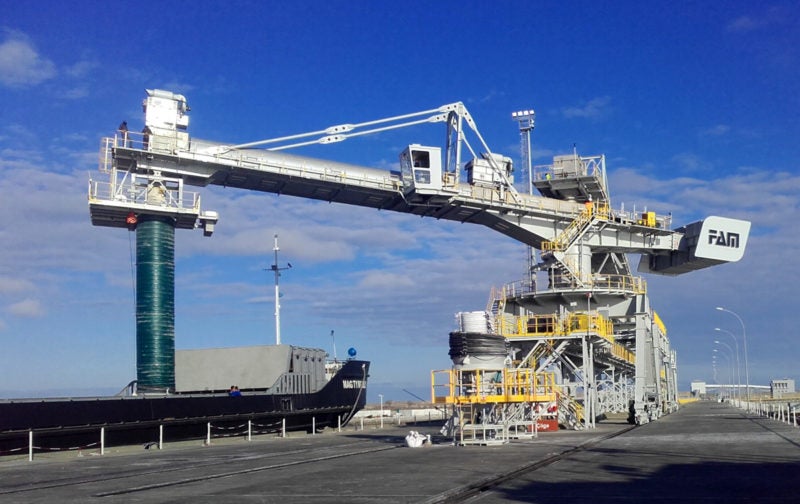 On behalf of GAP Insaat Dubai FZE, FAM supplied an entire conveying system embracing several belt conveyors, a tripper car and a ship loader type SL1200.28 for loading urea into vessels of up to 7,000 DWT at a rate of 1,200tph.
The new port facility near Garabogaz Bay on the Caspian Sea coastline will mainly be serving the export purposes. The fertilizers will primarily be shipped to the European markets and to the Far East countries. The material handled will be delivered from the newly constructed fertilizer plant in Garabogaz where FAM built a portal reclaimer type KP1200.41 for processing urea pellets with a capacity of 1,200 tph.
Turkmenistan which sits on the world's fourth-biggest natural gas reserves launched the construction project in the framework of the 'National Programme for Socio-Economic Development of Turkmenistan in 2011-2030'. Once completed, the Garabogaz fertilizer under the flagship of the state-owned chemical company 'Turkmenhimiya' will become the largest facility of its kind in the country.
Having supplied extensive equipment for the Garlyk mining and processing plant for production of potash fertilizers, by these new projects FAM continues to expand its successful presence in Turkmenistan.