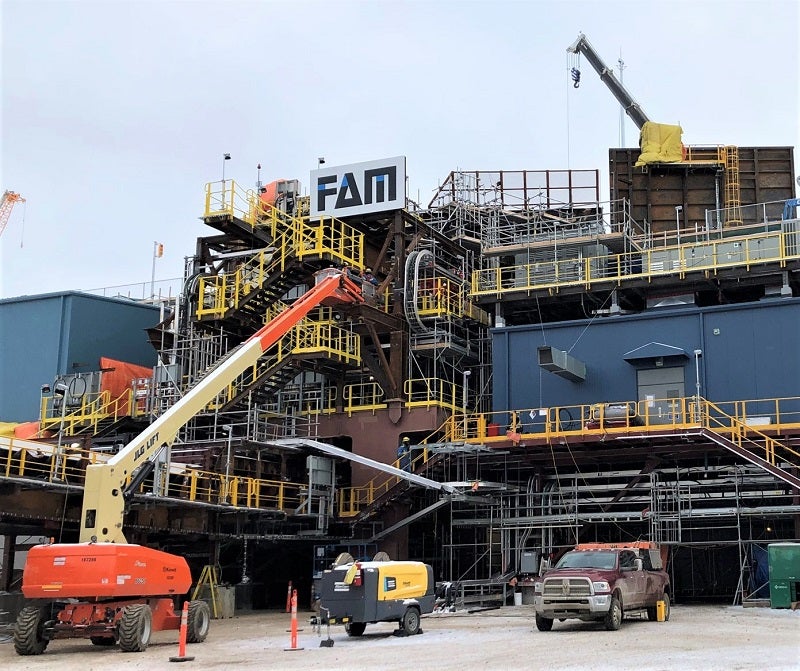 FAM designed and supplied two hopper and conveyor facilities for the Kearl oil sands mine. The project, called Kearl Supplemental Crusher, is located in the Athabasca oil sands region in the province of Alberta in western Canada.
The supplied сrushing plants are one of the largest projects implemented by FAM until now. Each plant includes a feed hopper, a heavy-duty apron feeder and a stationary belt conveyor. In addition, one of the plants is equipped with an intermediate conveyor, which serves for detection and removal of metal parts. The feed hoppers are loaded with oil sand by dump trucks. The apron feeders move the oil sand, which contains large lumps of rock, from the hoppers to the crushing facilities from where the stationary belt conveyors transport the crushed oil sand for further processing.
At the end of 2019, FAM actively supported commissioning activities and received the "Turnover Certificate".