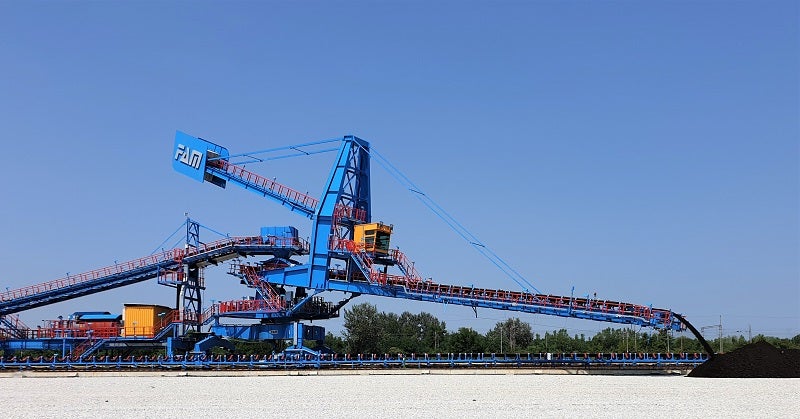 FAM supplied extensive equipment on behalf of the Elektro Power Industry of Serbia (EPS) for the newly built Tamnava coal stockyard. This stockyard is from the mining field 'Tamnava West' / 'Zapadno polje', which is the most important coal deposit in the Kolubara basin.
More than half of Serbia's electricity generation is dependent on coal-fired power plants supplied with domestic lignite. The largest state-owned energy utility company EPS is pursuing two important objectives with this project: securing a reliable supply of electricity as a pre-requisite for sustainable economic growth in Serbia and reducing the impact of power generation on the environment. These objectives can be achieved by installing the latest technology and related online monitoring systems.
The FAM scope of supply includes a stacker with a stockpiling capacity of 5,000t/h, two portal scrapers with a reclaiming capacity of 2,500t/h each, crushing units and 17 belt conveyors for the internal transport of the coal streams. The stockyard technology integrated into the stockpile management system yields reliable data about the quality, storage location and quantities of different coal streams during the stockpiling procedures. With the help of the stacker, the coal batches (with specific local and fluctuating properties) are placed in a targeted manner.
The power plant operations require an optimal mixing ratio. Hence, important functionalities, such as stockpile visualization, order planning and reporting are also integrated into the stockpile management system. The FAM scrapers specifically identify and extract different coal qualities based on the specifications of the stockpile management system and provide homogenized coal streams for further processing with regard to their chemical and physical properties.
The plants have received acceptance in December 2019 and have been in regular operation since then.