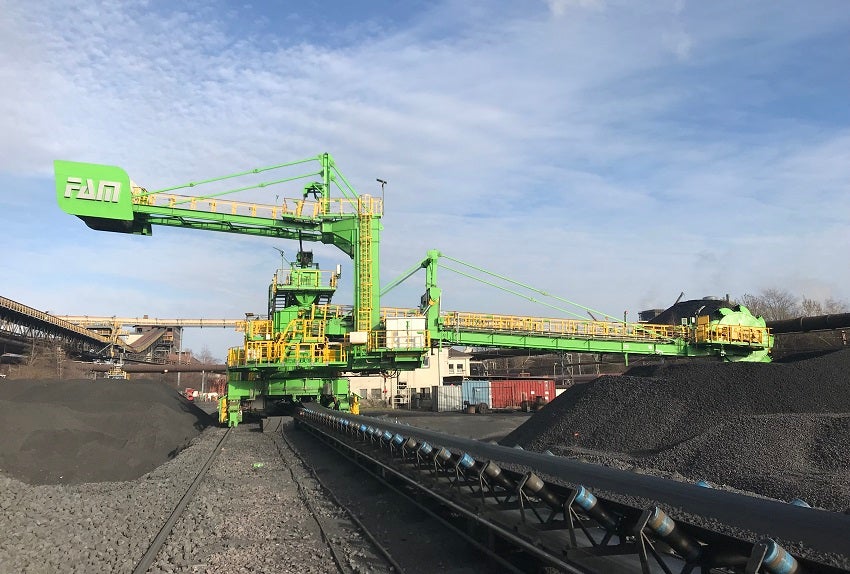 On behalf of SHS Services GmbH, FAM supplied a new stacker-reclaimer of the type STR 500/500.28 for the ROGESA (Roheisengesellschaft Saar mbH) iron and steel plant in Dillingen, Germany.
The new combined machine is deployed in coke and coal storage facilities for stockpiling and reclaiming of a variety of materials, such as coke, coal fines and coke powder, which are required for the raw iron production.
The scope of the project supply included designing, manufacturing, delivery, assembly supervision and commissioning of all mechanical components, electrical equipment, and control systems.